During our holiday movie-watching binge, a particular sentiment was expressed and hung in the air begging to be discussed.  A young woman dying of cancer left her lover telling him that the only way she could live on was to live in his memory, and she wanted that memory to be full of life and vitality.  She basically ran away and wouldn't let him take care of her.  My husband paused the TV and asked what I thought of it.  I paused for a moment, and a light bulb clicked on.  "Well, if we believe in eternity, then death is just a phase, and so is a terminal illness."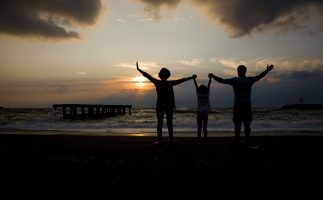 This is not an announcement. I'm not dying and neither is my husband.  Well, not any more than the average middle-aged couple is.  I believe that we are eternal beings.  
Earth was created as a great venue to teach and test us.  If that is true, then each of these experiences is just a phase we pass through on our way to becoming someone greater.
To be silly for a moment, I imagine after we die there's a "getting adjusted" phase where we each become adjusted to not being on Earth, adjusting to our new physical form (both pre- and post-resurrection), and we see relatives we haven't seen in years (that may be fun and not-so-fun). A "catch-up" phase where we each take remedial classes in the areas we never mastered on Earth – my mother would take Physics 101 and I would be taking Patience 101 and Theoretical Math 101 (which I never did gain an appreciation for in college).  
At some point, we would get new assignments/callings, where we each try to usefully contribute to Heaven's goals and tasks – unlike current Church callings, I'm hoping we get some say in doing what we love and are not always assigned to something where we're terribly unskilled and overwhelmed.
My husband and I are currently living through the "kid & preteen" phase.  We were in the "baby & toddler" phase for longer than I wanted.  As much as we tried to not leave the baby phase, we finally realized that all the wishing, work, and money does not necessarily make a dream come to pass.  Great peace has come as we have learned a new skill – acceptance.  Every baby item and box that has left our house has brought greater and greater peace.  I love my family, and I am grateful for everything we have been blessed with.
I lived through the college student phase, the full-time Mormon missionary phase, and the graduate student phase.  Those were fun and exciting times, as much as they were challenging.  I love my memories of those times, they make me who I am.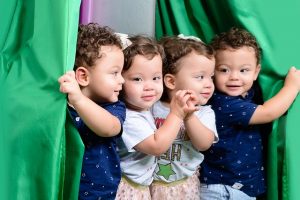 We had over 3 years together in the "newlyweds without kids" phase.  We still love rattling off stories of bad restaurants, marital misunderstandings, and fun trips we took.  I enjoyed the "baby & toddler" phase much more than I anticipated.  I was tired and overwhelmed, but so many of those moments were indicators of the great personalities that had just entered our home.
Over the holiday break, we also took skateboards and scooters to the skate parks in town six different times over a week and a half.  As we left the skate park the final evening before I headed back to work the next morning, I turned and paused.  
I looked at the early evening sky, my kids in their helmets, and the concrete playground someone had so lovingly designed.  In that moment, I realized I was in a phase I couldn't have previously imagined.  
I never imagined myself sitting at a skate park in Southern California during a warm winter taking pictures and video, and being grateful my kids aren't bigger daredevils.
There are phases and moments to come that will be fun and some will be painful and many will be challenging. High schools, mission calls, colleges, and retirement plans are moving closer to reality. However, each phase is a series of beautiful moments on the road to each of us becoming someone greater than we are now.  Be patient and hopeful and soak in the sunset, this is just a phase.
About Molly A. Kerr
Molly is on a life long quest to figure herself out. Born to be and educated as an aerospace engineer she is also blessed to be a wife and a mom of two in the present, previously served as a full-time missionary, is consistently called to teach the youth in her ward, is eagerly though slowly doing home improvement as money and time allow, all while gradually learning how to be herself and find peace and balance somewhere in between. Despite her attempts to make "the right" decisions in her life, she has learned to deal with some unexpected challenges over the last two decades. Total tornadoes, really. What she has discovered is that her career has taught her a lot about the Gospel and being a better mother, and the Gospel, when applied to challenges at the office, has made her a better professional. She has also learned that it is okay to be herself, and God still loves (and forgives) her for it.
Twitter •