I love lists. From a very young age, I was taught by my father that writing things down helps focus one's efforts and provides the euphoria of crossing items off the list. I still use lists every day. I have a few to share with you.
Several years ago, we heard a talk given by Elder Dallin H. Oaks expressing the sentiment that we must focus on things that are not only good, but better—and still others that are best (Dallin H. Oaks, "Good, Better, Best," October 2007).
My son's musical talent made me weep for joy when I heard the wonderful harmonies he created with his talent. I remember sitting on the stairway and listening when he would practice his songs in our tiled bathroom downstairs. He said it had great acoustics. He produced several CDs during this time. As remarkable as it was to see him flourish then, he will never brag about that, I guarantee. I still enjoy listening to his recordings. To me, they are like a musical history of life. I love them.
Nonetheless, these kinds of accomplishments are still happening all around me when I see my children make good choices… professionally, educationally, socially, and, yes, spiritually. Now I know why Heavenly Father gets His happiness from His children.
It is good to listen to uplifting, inspiring music
It is even better to include scripture reading, prayer, and learning the words of the prophets
It is best to follow the example of Jesus Christ and become like Him
Frequently, we are taught that seeking conformity is best. I take issue with that philosophy.
I think being different can be exhilarating, beneficial, and is often the best choice. But we also have to be wary of counterfeits.
Let me elaborate.
Have you ever been lonely? I think we can all relate to that feeling. Whether you personally have felt the pangs of loneliness or witnessed others managing these emotions, we are all familiar with the challenge—particularly today when anxiety, stress, depression, and "inferiority complexes" are rampant. I don't hear that phrase very often today but I've used it to show how many years we have been dealing with this plague. This expression has often been replaced by "low self-esteem" or similar terminology.
When I was 13, my family moved from our hometown where we had lived for 23 consecutive years to the country. It was hard enough leaving all my friends, but putting roots down in a brand new farming community and navigating to all of our schools, which were 25 miles away from town, were challenging.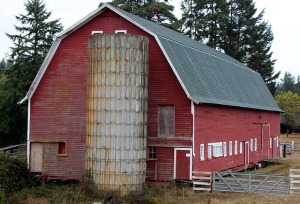 It wasn't just that life and friends were in a nearby town, but all the changes were significant in my young mind. Gratefully, I had my family and siblings to rely on, though the pangs of loneliness were not unfamiliar sentiments at the time. My beliefs were different, my home was different, and though I tried to fit in, I felt different, like a fish out of water in many respects.
For the most part, I don't think others realized or understood my feelings at the time. I'm not even sure that I did. I was just trying to have friends and return to some semblance of my former city life. Slowly, over time, people began reaching out to this backwoods farm boy. And simple gestures like saying hello or inviting me to sit with the group during lunch made a significant impact on me.
I was needy. I realize that now, but this incident occurred more than 40 years ago, and it makes me wonder how many others are feeling similar emotions every day. I could have been more focused on helping others navigate their challenges, and I would have been a contributor to help eradicate their loneliness and mine. That is just as true today as it was then.
We have the power to eliminate our fears and apprehension by simply extending a hand of friendship to those that are seeking acceptance and inclusion. In our everyday activities at school, work, and in our families, we can be the instigator of friendship and goodwill. And if that makes us different, good for us.
We have a tendency to want to follow the crowd, not rock the boat, and be part of the masses. Conformity might sound good. Consider the following motivations. Do they ring true?
Political correctness
Social conformity
Peer pressure
Rules and calculations
But sometimes we confuse these terms and those like them with stimuli that are really best and important in our lives and others. A few valuable examples follow:
Harmony
Commandments
Kindness
Selflessness
Feeling out of place, along with feelings of anxiety and loneliness, is all too common and generally not sought after, but did you ever consider that instead, these emotions can really help us and others?
Elder Eyring once said,
"When I was a young man, I served in the Church as a counselor to a wise district president. He was constantly trying to teach me. I remember the advice he once gave to me: 'When you meet someone, treat them as if they were in serious trouble, and you will be right more than half the time.' I thought then that he was pessimistic. Now, more than 50 years later, I can see how well he understood the world and life" (Henry B. Eyring, "In the Strength of the Lord," April 2004).
I too can see how accurate this sentiment is and how ahead of its time it was. Now we are seeing the effects of this malady.
The scenario that he detected so many years ago shows he understood the principles that Christ has been teaching us for two millennia: love your enemies. Turn the other cheek. Endure to the end.
In the book of Hebrews, Paul speaks of the fruit of enduring well: "Now no chastening for the present seemeth to be joyous, but grievous: nevertheless afterward it yieldeth the peaceable fruit of righteousness unto them which are exercised thereby" (Hebrews 12:11).
(Read the First Presidency Message from one year ago for the full reference.)
The Prophet Joseph Smith taught that if you will listen to the first promptings, you will get it right nine times out of ten.
Please don't misunderstand me. Being different in and of itself is not what I am talking about. We all know people who have decided to dress or act differently to be unique. Tattoos, piercings, or changes in the way that we dress or the severe things that we say or do seem to make us different. But these are not necessarily the unique characteristics that give us real value and allow us to bless others.
Do you want to be one-of-a-kind? Perhaps you want to be different in a more beneficial way. Do the following, and you will be really unique among others:
Be chaste
Turn the other cheek
Reread and listen to the talks of the prophets from the recent General Conference
Live the words of Jesus Christ
This is just the beginning, but I promise you that these choices will not only make you different in good and supportive ways, but it will help you be useful, important, and truly happy.
And that is what good, better, and best is all about.
Seek and follow the promptings of the companionship of the Holy Ghost
Speak to and focus on the one
Follow the example of Jesus Christ
We can have confidence in the gospel of Jesus Christ. Some will say that the gospel will not provide the answers to all of life's demands. I take issue with that as well.
The gospel of Jesus Christ is the answer to all our questions. I know that this sentiment is true through personal experience. I have seen its fruits over decades.
Be wise.
About Walter Penning
In 1989, Walter Penning formed a consultancy based in Salt Lake City and empowered his clients by streamlining processes and building a loyal, lifetime customer base with great customer service. His true passion is found in his family. He says the best decision he ever made was to marry his sweetheart and have children. The wonderful family she has given him and her constant love, support, and patience amid life's challenges is his panacea.
Twitter •