About two months ago, I was challenged to study a one-page religious document. Simultaneously, I have been studying documents related to the Civil War in a deeper, more thorough way, including looking at them word by word and studying their historical context.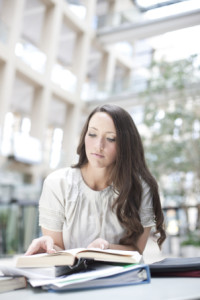 I decided to apply that same approach to the religious document. After two months, I'm almost ready to move past the first phrase. Most of that time, I was ignoring one little word that begins the document. It has been wandering around in my brain waiting to be noticed. That word is "we."
What could I possibly study about the word "we"? It's a powerful little word.


Ask my 13-year-old daughter who currently doesn't feel like part of the "We" and you'd get an earful. Have you ever felt like a "they" or a "them" when you wanted to be part of the "we"?
The meaning and power of the word was brought to my attention as I began to read the Christmas story in Luke 2:
1 And it came to pass in those days, that there went out a decree from Caesar Augustus, that all the world should be taxed.

2 (And this taxing was first made when Cyrenius was governor of Syria.) [—He started it!]  

3 And all went to be taxed, every one into his own city. [Remember, this is Joseph's family!]

4 And Joseph also went up from Galilee, out of the city of Nazareth, into Judea, unto the city of David, which is called Bethlehem; (because he was of the house and lineage of David:) [Mary and Joseph were a poor couple from a very rich and noble heritage.]

5 To be taxed with Mary his espoused wife, being great with child. [This is not the cute little baby bump stage, this is the "I waddle and am huger than a whale and it takes a crane to roll me over and I just feel SO done!" stage!]

6 And so it was, that, while they were there, the days were accomplished that she should be delivered.

7 And she brought forth her firstborn son, and wrapped him in swaddling clothes, and laid him in a manger; because there was no room for them in the inn.

[Commentary and emphasis added.]
Them. What would it have taken for Mary to be a "we"? Was it the poverty? Was it that she conceived during their engagement instead of after they were married? Was it all the challenges and needs and mess of childbirth—including the ritual cleansing and such that would have accompanied a birth? Was it the financial stress everyone was already feeling with taxes and holidays? Did Joseph's extended family not like Mary or was Joseph already on the outs with his family?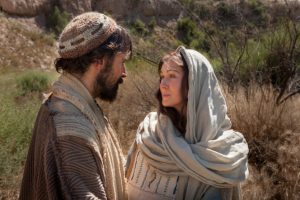 I know it was crowded. The concept is always that every room is already full.

It's just… 


If it were your sister, your daughter, your best friend—where would that birth have taken place? Still over there? With the animals?


Contrast this with my favorite bishop's response to a person seeking shelter.


We, the readers, know that a felon stole a loaf of bread to feed his hungry nieces and nephews when, at age 14, he found providing for them to be more than he could handle. He is a felon because he repeatedly tried to escape. Bishop Myriel welcomes him into the house and this is their discussion in the entryway:
"Monsieur le curé," said the man [Jean Valjean], "you are very good. You don't despise me. You have taken me in and lighted your candles for me. But I have concealed from you where I come from and what I am."

The bishop, seated at his side, laid a hand gently on his arm.

"You need have told me nothing. This house is not mine but Christ's. It does not ask a man his name but whether he is in need. You are in trouble, you are hungry and thirsty, and so you are welcome. You need not thank me for receiving you in my house. No one is at home here except those seeking shelter. Let me assure you, passer-by though you are, that this is more your home than mine. Everything in it is yours. Why should I ask your name? In any case I knew it before you told me."

The man looked up with startled eyes. "You knew my name?"

"Of course," said the bishop. "Your name is brother."

(Excerpt from Les Misérables by Victor Hugo)
Who is your brother? Who is your sister? Who do you identify as "we" and who as "they" or "them"? Is it by political opinions? Where you live or worship? Is it by what music they like or what team they cheer for? How they parent? Where they work? Is it by birthplace or skin color? Who are "they"? Who are "we"?


At Christmas we frequently talk about making room for Christ—the Christ who has saved us from all sin and pain and sorrow. The Christ who has already proved He is willing to die for us.
I hope we do make room for Christ.
I also hope we look around us and make room for, as Mother Teresa identified people, "Christ in all His distressing disguises." Consider, "How can I change my perspective to see those around me not as an imposition, but as a loved one to be cared for? What if that was my sister? My brother? My daughter? My son?" Learn a name so the impersonal "they" cannot be so easily applied. Listen to a story. Look into eyes.


With the late poet Edwin Markham, use all your intelligence and power and mercy—and create a society without any "thems."
He drew a circle that shut me out-

Heretic, rebel, a thing to flout.

But love and I had the wit to win:

We drew a circle and took him In!"

About Britt Kelly
Britt grew up in a family of six brothers and one sister and gained a bonus sister later. She camped in the High Sierras, canoed down the Colorado, and played volleyball at Brigham Young University. She then served a mission to South Africa. With all of her time in the gym and the mountains and South Africa, she was totally prepared to become the mother of 2 sons and soon to be 9 daughters. By totally prepared she means willing to love them and muddle through everything else in a partially sleepless state. She is mostly successful at figuring out how to keep the baby clothed, or at least diapered, though her current toddler is challenging this skill. She feels children naturally love to learn and didn't want to disrupt childhood curiosity with worksheets and school bells. She loves to play in the dirt, read books, go on adventures, watch her children discover new things, and mentor her children. Her oldest child is currently at a community college and her oldest son is going to high school at a public school. She loves to follow her children in their unique paths and interests. She loves to write because, unlike the laundry and the dishes, writing stays done. Whenever someone asks her how she does it all she wonders what in the world they think she's doing.
Twitter •