There's something I've been thinking about a lot lately, and while it's not doctrine (so don't quote me on this!), I've come to a conclusion: it's okay to be angry at God. Well, kind of.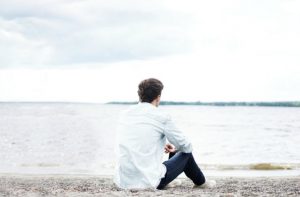 Here's the thing: God doesn't NEED you to be His friend. He doesn't need you to be happy with Him or to condone His actions. Your permission isn't a requirement for Him, because He is omniscient and has an eternal perspective that we often lack.
Because of that — because of our limited, finite understanding — there are going to be times when we don't understand His plan or why He allows certain things to happen. And that lack of understanding (and the frustration it produces) may lead us to feel defeated and angry at God.
Recently, I've taken some new steps to get my health (i.e. my very painful stomach problems) under control. It involves a several-month, extremely restrictive doctor-suggested diet and lifestyle change, and it's expensive. Before starting it, I felt so good about it, like Heavenly Father was telling me this is what I should do.
I've been doing it for a month and a half now, and the changes have been beneficial, but not as life-altering as I expected. In fact, over the past couple of weeks, I've had some agonizing stomach cramps/aches that have left me feeling crushed and overcome.
After one of these painful episodes, I sat in my bed as tears poured down my face. I wanted to shake my fist at God. Why is He letting me go through this? I thought angrily. I know He could take this away if He wanted to. 
I know this because He's done it before. Prior to my mission, I experienced similar (though not as severe) health problems. I was worried that my stomach cramps and pain would render me unable to proselyte, but God literally took the problem from me. Throughout my mission, my stomach problems all but vanished, despite increased stress, depression, and anxiety.
Then I came home, and guess what? Just like that, they reappeared.
I know that if God wanted to, He could take away the pain from me. But for whatever reason — one that I certainly don't understand — He allows it to linger. And sometimes that makes me really, really mad.
I don't think that makes me a bad person or a sinner. I think it makes me a human with normal emotions and feelings. It's okay to vent those feelings; in fact, it's often cathartic to express and release them through prayer.
But here's the rub:
"No, God does not need us to love Him. But oh, how we need to love God!" (Dieter F. Uchtdorf, "The Love of God," October 2009)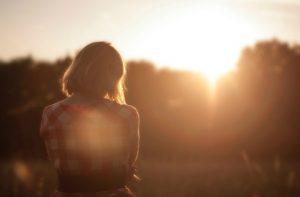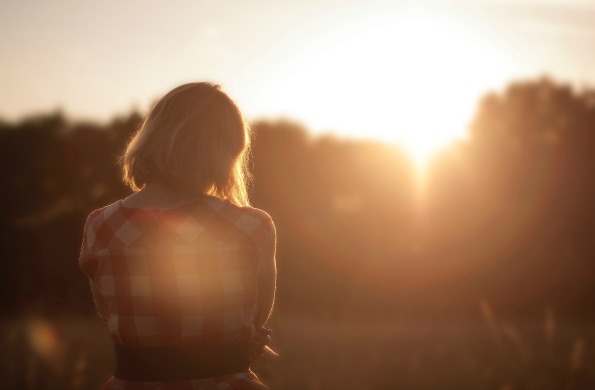 It's okay to be mad, but it's not okay to stay mad forever — not because being mad is necessarily a sin, but because being mad and holding a grudge turns us into people we don't want to be.
Immediately after Elder Uchtdorf stated that God doesn't need us to love Him, but that we need to love God, he remarked:
"For what we love determines what we seek.

What we seek determines what we think and do.

What we think and do determines who we are—and who we will become."
If we are forever angry, we become embittered and unpleasant. But if we choose to acknowledge those feelings of anger and express them to God (and whomever else we may need to talk about them with if we can't seem to shake them on our own, like a bishop or a therapist) and then let them go, we'll find happiness and joy even in the midst of our trials.
Even though my own trials stink and I wouldn't wish them on anyone, I am grateful for them in my own way. They are, as the great apostle Paul said, my "thorn in the flesh."
7 And lest I should be exalted above measure through the abundance of the revelations, there was given to me a thorn in the flesh, the messenger of Satan to buffet me, lest I should be exalted above measure.

8 For this thing I besought the Lord thrice, that it might depart from me.

9 And he said unto me, My grace is sufficient for thee: for my strength is made perfect in weakness. Most gladly therefore will I rather glory in my infirmities, that the power of Christ may rest upon me.

10 Therefore I take pleasure in infirmities, in reproaches, in necessities, in persecutions, in distresses for Christ's sake: for when I am weak, then am I strong.
I think sometimes when we are going through a trial, we think, "Oh, I must have something that I'm supposed to learn, and that's why God is allowing me to go through this." Certainly, there are things to learn from every trial, but I don't think God is sitting in Heaven going, "Ugh, sheesh! When are you FINALLY going to learn this lesson so I can take this trial away from you?" I think He allows certain things to happen for reasons beyond our comprehension — and some things because they are just a part of mortality. Our trials don't mean we're being punished or forced to learn a lesson — they are sometimes just the unfortunate side effects of this mortal life.
But, like Paul, when our trials aren't being taken from us, we can recognize that they are an opportunity to grow closer to the Savior. We can rely upon Him to strengthen us when we feel weak and to guide us to others in similar situations whom we can comfort and minister to.
A year or two ago, after a bad stomach ache, I wrote a blog post for the sole purpose of venting. In it, I wrote about things that made me mad, and then, on the flip side, things I was grateful for. At the end, I expressed something that I believe was a lesson from the Spirit.
I'm mad at God. I'm mad that He won't take away this pain. I'm mad because I know if He wanted to, He could. . . . 

I'm glad that God has given me so many blessings. I'm glad to believe in a merciful God. I'm glad that this life isn't the end, that I'll one day get to live without pain. I'm glad that He comforts me, and that when I pray for the pain to subside, He strengthens me to be able to bear it. . . . 

I'm glad that so many blessings have come my way that let me know that I'm not just a wimp; that God understands that I can't be a normal person in so many ways. Grateful for wonderful employers who let me work from home, for opportunities that popped up seemingly out of nowhere. I'm glad that I don't believe that those things were just coincidences.

I'm glad that I get to live in this wonderful, beautiful, scary, terrible world. I've come to realize that life isn't all roses; that a lot of the time, it's thorns — but I'm glad that I've been poked so many times that I know exactly how to help other people who are bleeding.

I'm glad to know that it's okay to be mad. I'm glad that even though I take vacations there every now and then – probably more often than I should – I'm wise enough not to live there.
So remember, it's okay to be mad. It's okay to let frustration and anger come for a short visit, because that's just part of being human.
Just don't let them stay.
About Amy Carpenter
Amy Carpenter is the site manager and editor for LDSBlogs.com. She served a full-time mission for The Church of Jesus Christ of Latter-day Saints in Denver, Colorado, where she learned to love mountains and despise snow. She has a passion for peanut butter, dancing badly, and most of all, the gospel.
Twitter •