To celebrate the Last Supper, my seminary class and I did a brief Seder meal. As I put the Haggadah together for our class, I fixated on a comment from a Passover Seder Step-by-Step website I perused.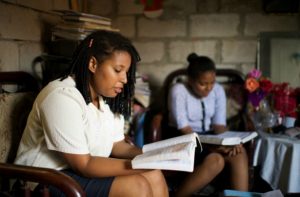 Part of the experience is retelling the story of Israel in Egypt. Not only should the story be retold, but it should be retold from our present tense perspective! First person, in the now.
Basic Rules of telling the story:

Tell it in first person, in the now. Don't say, "Long ago, the ancient Hebrews…" Say, "When we were slaves in Egypt, the perverse socio-bureaucratic system thoroughly crushed every individual's sense of self-worth!" Everything that happened there parallels something in each of our lives. We are truly living it now. We are simply examining our own lives in the dress of ancient Egypt.

It's all about miracles. Moses and his signs and wonders. The Ten Plagues. The splitting of the sea. All those miracles happened so that we would look at the events of our daily life and recognize that these too are miracles. Tell it like it is: We are a people born of miracles. We endured by miracles. The very fact that we are here now telling this same story to our children in an unbroken chain of 3,316 years is an abrogation of natural law.

The exodus was not simply an event that happened to us. It is an event that we became. It is who we are. It is the life of each one of us, occurring again and again, in our wrestling match with the world, in our struggle with our own selves. We embody freedom in a constant mode of escape. Perhaps that is why Jews have always been the rebels of society, the ones who think out of the box. The experience of leaving Egypt left such an indelible mark on our souls, we never stopped doing it. A Jew who has stopped exiting Egypt has ceased to allow his soul to breathe.

To tell the story is to bring that essential self into the open, to come face to face with who we really are and resuscitate it back to life.
This went beyond likening the scriptures to myself and catapulted me into the realm of remembering and experiencing.
So we tried it with our class. Because of time constraints, I asked everyone to share one statement about the Exodus in the first-person present tense. It took a few moments to get going but then we had awesome responses.  "I am scared because of people dying around me." "I think the locust plague is excessive." "I'm amazed that the water is standing up around us and we're running on dry land." "I am tired of plagues." "I am happy that we're free!"
The whole story took on a new meaning. And even though we laughed about everyone's comments, I felt amazed, too. We hadn't really reviewed the Exodus. I just asked them to participate on the fly with a general overview. I really liked the results.
Present Tense Easter
The Savior's last Passover lingered in my mind as I continued my day. I'd never really put myself in the first-person present tense at the Last Supper.
What would be my present tense tale?
I hear Him speaking amazing things, but I don't quite understand what He means. I'll ask Him tomorrow. I wonder why Judas left right now! I love spring nights in Jerusalem. I am so tired. I'll rest my eyes for just a minute.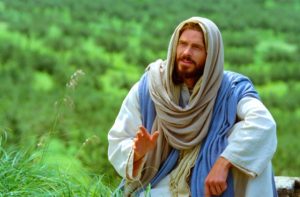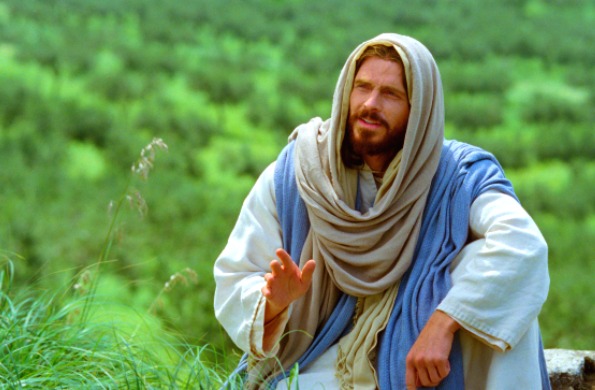 Or…. As Jesus talks about love, I feel His love surrounding me! He said He was the Bread of LIfe. Now I'm eating bread that He said represents His flesh. I watch His face. I see sorrow in His eyes. I hear Him speak of peace—that He will give me peace—but He must overcome. I can't quite comprehend what that means. As we walk to Gethsemane, I see the stars and feel the dust envelope freshly-washed feet. I watch Jesus, Peter, James, and John walk further into the garden. I see Jesus is troubled. Tired from the stresses of the day, I fall asleep.
I felt such emotion as I wrote that I watched His face. That is divine remembering.
What would you say in your first-person present tense account of that momentous Easter weekend?
Elder Orson F. Whitney's Present Tense Dream, Told in the Past Tense
As I thought about first-person accounts of Gethsemane, another memory stirred. As a young missionary, Elder Orson F. Whitney experienced a first-person Gethsemane moment.
Here are Elder Whitney's words as he addressed a Mutual Improvement Association Conference in 1925 in a talk called "The Divinity of Jesus Christ."
Elder Orson F. Whitney In the Mission Field

May I add my mite to the mass of evidence upon this all-important theme? Fifty years ago, or something less, I was a young missionary in the state of Pennsylvania. I had been praying for a testimony of the truth but beyond that had not displayed much zeal in missionary labor. My companion, a veteran in the cause, chided me for my lack of diligence in this direction. "You ought to be studying the books of the Church," said he; "you were sent out to preach the gospel, not to write for the newspapers"—for that was what I was doing at the time.

I knew he was right, but I still kept on, fascinated by the discovery that I could wield a pen and preferring that to any other occupation except the [theater], my early ambition, which I had laid upon the altar when, as a youth of 21, I accepted a call to the mission field.
Elder Orson F. Whitney In Gethsemane

One night I dreamed—if dream it may be called—that I was in the Garden of Gethsemane, a witness of the Savior's agony. I saw Him as plainly as I see this congregation. I stood behind a tree in the foreground, where I could see without being seen. Jesus, with Peter, James, and John, came through a little wicket gate at my right. Leaving the three Apostles there, after telling them to kneel and pray, He passed over to the other side, where He also knelt and prayed. It was the same prayer with which we are all familiar: "O my Father, if it be possible, let this cup pass from me: nevertheless not as I will, but as thou wilt" ([see] Matthew 26:36–44; Mark 14:32–41; Luke 22:42).

As He prayed the tears streamed down His face, which was toward me. I was so moved at the sight that I wept also, out of pure sympathy with His great sorrow. My whole heart went out to Him. I loved Him with all my soul and longed to be with Him as I longed for nothing else.

Presently He arose and walked to where the Apostles were kneeling—fast asleep! He shook them gently, awoke them, and in a tone of tender reproach, untinctured by the least suggestion of anger or scolding, asked them if they could not watch with Him one hour. There He was, with the weight of the world's sin upon His shoulders, with the pangs of every man, woman, and child shooting through His sensitive soul—and they could not watch with Him one poor hour!

Returning to His place, He prayed again and then went back and found them again sleeping. Again He awoke them, admonished them, and returned and prayed as before. Three times this happened, until I was perfectly familiar with His appearance—face, form, and movements. He was of noble stature and of majestic mien—not at all the weak, effeminate being that some painters have portrayed—a very God among men, yet as meek and lowly as a little child.

All at once the circumstance seemed to change, the scene remaining just the same. Instead of before, it was after the Crucifixion, and the Savior, with those three Apostles, now stood together in a group at my left. They were about to depart and ascend into heaven. I could endure it no longer. I ran out from behind the tree, fell at His feet, clasped Him around the knees, and begged Him to take me with Him.

I shall never forget the kind and gentle manner in which He stooped and raised me up and embraced me. It was so vivid, so real, that I felt the very warmth of His bosom against which I rested. Then He said: "No, my son; these have finished their work, and they may go with me, but you must stay and finish yours." Still I clung to Him. Gazing up into His face—for He was taller than I—I besought Him most earnestly: "Well, promise me that I will come to You at the last." He smiled sweetly and tenderly and replied: "That will depend entirely upon yourself." I awoke with a sob in my throat, and it was morning.
Elder David B. Haight's First-Person Account
I was shown a panoramic view of His earthly ministry: His baptism, His teaching, His healing the sick and lame, the mock trial, His crucifixion, His resurrection and ascension. There followed scenes of His earthly ministry to my mind in impressive detail, confirming scriptural eyewitness accounts. I was being taught, and the eyes of my understanding were opened by the Holy Spirit of God so as to behold many things.

The first scene was of the Savior and His Apostles in the upper chamber on the eve of His betrayal. Following the Passover supper, He instructed and prepared the sacrament of the Lord's Supper for His dearest friends as a remembrance of His coming sacrifice. It was so impressively portrayed to me—the overwhelming love of the Savior for each. I witnessed His thoughtful concern for significant details—the washing of the dusty feet of each Apostle, His breaking and blessing of the loaf of dark bread and blessing of the wine, then His dreadful disclosure that one would betray Him. …

When they had sung a hymn, Jesus and the Eleven went out to the Mount of Olives. There, in the garden, in some manner beyond our comprehension, the Savior took upon Himself the burden of the sins of mankind from Adam to the end of the world. His agony in the garden, Luke tells us, was so intense "his sweat was as … great drops of blood falling … to the ground." (Luke 22:44.) He suffered an agony and a burden the like of which no human person would be able to bear. In that hour of anguish our Savior overcame all the power of Satan.

During those days of unconsciousness I was given, by the gift and power of the Holy Ghost, a more perfect knowledge of His mission. I was also given a more complete understanding of what it means to exercise, in His name, the authority to unlock the mysteries of the kingdom of heaven for the salvation of all who are faithful. My soul was taught over and over again the events of the betrayal, the mock trial, the scourging of the flesh of even one of the Godhead. I witnessed His struggling up the hill in His weakened condition carrying the cross and His being stretched upon it as it lay on the ground, that the crude spikes could be driven with a mallet into His hands and wrists and feet to secure His body as it hung on the cross for public display.

I cannot begin to convey to you the deep impact that these scenes have confirmed upon my soul.
If We Could See The Savior Suffering
"If we could see the Savior of men suffering in the garden and upon the cross and could fully realize all that it meant to us, we would desire to keep his commandments and we would love the Lord our God with all our heart, with all our might, mind and strength, and in the name of Jesus Christ would serve him." – Joseph Fielding Smith
I've decided that even if my view of the Savior suffering in the garden comes from a mind's-eye reading of the scriptures and others' experiences, that's enough to change my perspective and attitude from non-observer to observer. And if I am so changed that my whole desire is to serve the Lord and keep His commandment, I know that in a coming day, in the present tense, the Lord will say to me,
Arise and come forth unto me, that ye may thrust your hands into my side, and also that ye may feel the prints of the nails in my hands and in my feet, that ye may know that I am the God of Israel, and the God of the whole earth, and have been slain for the sins of the world.
And now I run to Him.
About Delisa Hargrove
I am a member of The Church of Jesus Christ of Latter-day Saints. I have moved 64 times and have not tired of experiencing this beautiful earth! I love the people, languages, histories/anthropologies, & especially religious cultures of the world. My life long passion is the study & searching out of religious symbolism, specifically related to ancient & modern temples. My husband Anthony and I love our bulldog Stig, adventures, traveling, movies, motorcycling, and time with friends and family.