Easter is different to me this year. I've always marveled at the huge sacrifice the Savior made for all mankind, but today it's much more personal. His triumph is an inspiration to me to keep fighting.
Sick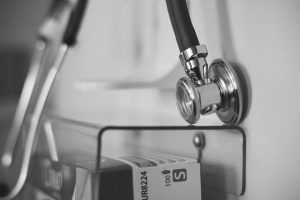 I've been feeling increasingly tired and sick over the last few years. I figured it was just stress. But recently, doctors finally gave me answers. I have celiac disease. It's an autoimmune disease where the body attacks itself when it sees gluten. I laugh thinking of a tiny cell freaking out and jumping on a chair like I do when I see a spider, but it's for gluten.
Gluten is found in wheat and in several other grains, so avoiding it has been really hard for me. I've found it in a lot of foods, but also in my lip balm, hair spray, and shampoo. I'm lucky though because they caught mine early. The doctor thinks I've only had it for 5-10 years or so. Can you imagine? This disease is so hard to pinpoint that some people have it all their lives, only to figure out in their 50's why they are ever-increasingly sick.
Grief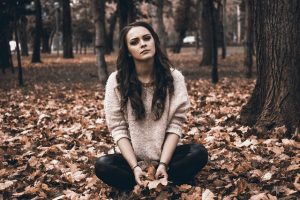 Last night it finally hit me all the changes I've been through. I was setting out an Easter egg hunt for my family and realized the Milky Way candies I love are no longer an option. (They have gluten.) And the Honey Baked Ham we serve for Easter dinner is off the list too. (There is gluten in the honey glaze that makes it so good.) I have been working with this for about a month and have found a lot of alternatives for things I love. But those two seemed to be the last straw. I started grieving.
It didn't help that the day before I found out that my favorite restaurant was largely off limits now too. And thanks to an accidental ingestion, I was feeling awful. As I laid down to rest, a beautiful feeling came over me. I was reminded that this isn't my new forever, this is just my new 'right now'—that one day my body will be well and whole because my Savior sacrificed for me.
We Are Healed
When I was a teenager, I went to an unforgettable youth conference. The theme was the Savior's life, and we spent the three or so days there learning about Him. We were divided into groups called "families," like youth conference often is. But we were also assigned an ailment. Then, the rest of the group was responsible for helping those too infirm to get around. I think my ailment was blindness, so I wore a blindfold. It made eating and getting around difficult. But another girl in our group couldn't walk, so she had to be carried. I was grateful that wasn't me.
At one point in the experience, we were told that Jesus had come, and that He had healed our sicknesses. We were all allowed to take off our blindfolds, oven mitts, etc., and to stop being carried around. It was wonderful! Everything looked so beautiful after being stuck a day or so in darkness. Then they led us through the final days of the Savior's life, His suffering in the Garden, and Crucifixion on the cross.
He Suffered to Free Us
Nobody has ever suffered as much as the Savior. The scriptures say that He suffered so much that blood came out of every pore, and that He suffered more than man could suffer. I looked it up, and bleeding from your pores is called Hematidrosis. Wikipedia tells us that it's "a condition in which capillary blood vessels that feed the sweat glands rupture, causing them to exude blood, occurring under conditions of extreme physical or emotional stress" (emphasis added).  There have been few cases of people going through this in history, but none live long afterward. Our Savior suffered that and more. He suffered both physical and emotional agony.
In direct contrast, we are told of the glory of our Risen Lord. After the darkness, pain, and living hell that must have been Gethsemane and Golgotha, our Savior rose from the dead. He overcame everything for everyone who has and will ever live. Because of Him, I know that we will all live again, perfect and whole. It's that comfort that is getting me through this Easter.
As I search for a way to live a healthy life without so much of what I grew up with, I know that it's not going to last forever. Because of Him, this trial will end someday—and He will support me every step of the way. I'm so grateful for Him and for all He has done for me.
About Abby Christianson
Abby is capable and caring. She is learning more about Autism and parenthood every day. Having completed training to be an RBT (Registered Behavior Technician) for ABA therapy she is beginning to understand her son. And even though she is the first to admit she makes a lot of mistakes, she is so grateful to be on this journey. She comes from a family with many autistic members. She invites us to join her, as she shares her adventures. She wishes to emphasize that Autism is a difference not a defect. If you or a family member have autism, Abby wants you to know that the challenges can be overcome, and there are blessings in autism. You or your loved one are not sick or broken. Together we will teach the world this new language.
Twitter •