A few years ago—quite a few years ago—I became aware of something called Napster. Do you remember it? When it first started, Napster was a grassroots sharing methodology where people all around the nation (perhaps the world) pooled the music on their computers. It was easy to use. By giving permission to allow others to access the songs on your device, you got access to everybody else's music who joined the Napster community as well. It was sweet, and we were introduced into the miracle of streaming music. With today's YouTube, ListenOnRepeat, ReverbNation, and dozens of other media, Napster maybe doesn't seem so great, but for those days it was revolutionary.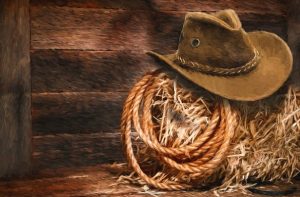 Something happened to me at that time that I never expected. It changed my life, in a way. I fell in love with country music. Can you believe that? This was something I never anticipated. I couldn't see it coming, but it happened nonetheless. Lonestar, Tim McGraw, Alabama, John Denver, and many other performers I had previously never even heard of became some of my favorites. Their ballads became stories for my life. The tunes were pleasing, the lyrics thoughtful. They spoke of a world I wanted to be part of… at least I thought I did.
So why am I discussing a bit of my music history discovering new types and my finding a genre I never expected to like, yet falling in love with it? Good question. Lonestar sings a song I still really like listening to today: "I'm Already There" (linked above). I am sure you have heard it. This song is just one of their many I have come to enjoy. The composer intended this song to be a romantic expression of his feelings, I am sure, and it does that well—but for me, this song expresses a sentiment that I apply to much more than wistful aspirations. To me, it expresses a plea for God's help in my life, and His response to me. Let's review just a few of the lyrics:
I'm already there

Take a look around

I'm the sunshine in your hair

I'm the shadow on the ground

I'm the whisper in the wind

And I'll be there until the end

Can you feel the love that we share

Oh I'm already there
As we come to realize that alone we are ineffective and inadequate, we have to rely on the Lord to do His work. Just like in the mission field, we depend on the Spirit to guide us and provide direction and help as we labor. Similarly, we must rely on the Spirit to guide and direct our efforts as men and women in the gospel, fathers and mothers, brothers and sisters, children and siblings. We are all the literal offspring of God.
As I was writing this article, I wanted the verse shared above to be really powerful. Of course, I was listening to the music when I shared it, and it sounded really great—but as I set down my earbuds and reread the lyrics, they didn't have the power I had hoped for. (And I resisted playing the music at church in my elders quorum lesson. That would not be appropriate!) But then I realized that somehow this experience played another purpose for me anyway. Sometimes we feel our efforts are incomplete, ineffective, and insufficient. They are. Like a song's lyrics without the melody, our hard work is imperfect, but perfection is not our goal in this life—humility is. With His help, we are whole.
When we choose His path, we are also deciding the outcome. So what is in store for those that follow Him? You don't know? I think you do. You have heard it before, but perhaps it sounds too great, too extraordinary to really take seriously. Unbelievable for some, perhaps. But it's not just believable, it is true. And it is all part of the plan. Still hard to believe?
There is something happening today in our community that has never occurred before to my knowledge anywhere in the world. I heard Workfront did a study about business opportunity in northern Utah County and estimated $3 billion coming into this area in the next couple of years. The details of that claim, I do not know exactly, but we are seeing its evidence up and down the Wasatch Front today: housing, buildings, and infrastructure. When I look at the numerous developments, I see that the buildings stand tall, the windows are square with perpendicular lines, the walls and floors are level with right angles, and the roads and curbs are uniform with straight lines. I expect that the workers pounding the nails or installing the plumbing or HVAC don't understand the whole blueprint and are not privy to all the details in the contract. Yet by following a plan, our neighborhoods, homes, businesses, and cities soar into existence and the result is often stunning. So it stands to reason—if man can follow a plan and successfully build cities, skyscrapers, and roads, then isn't it reasonable to assume that the God of heaven and earth can also achieve His designs by following a plan? Of course. What is His plan and what is its outcome?
Like various construction workers may not understand the whole of the community or all the details of the plan for the buildings they are raising, we are sometimes unaware of the full and comprehensive understanding of our destiny. Nevertheless, my claim is that the gospel of Jesus Christ is the answer to all of our problems today. It is the way to joy in this life and that for the eternities hereafter. Too many think that we follow the gospel solely for an eternal reward. It is true that mansions in heaven are prepared for those that love and serve God, but it is my contention that the gospel is also for our joy and happiness today, now, in this life, whatever our circumstances. Think about that for a moment before responding—the gospel brings joy and happiness in our lives right now. Then, rhetorically speaking, tell me what you think. Remember your thoughts.
Let's read what the scriptures say about serving and sacrificing for God.
29 And Jesus answered and said, Verily I say unto you, There is no man that hath left house, or brethren, or sisters, or father, or mother, or wife, or children, or lands, for my sake, and the gospel's,

30 But he shall receive an hundredfold now in this time, houses, and brethren, and sisters, and mothers, and children, and lands, with persecutions; and in the world to come eternal life.

31 But many that are first shall be last; and the last first. (Mark 10:29-31)
I believe that scripture is literal. My life and many others' I have seen are evidence of its truth. But still, that is only the beginning. If this sounds amazing, read on. We are just beginning the path to our destiny.
I took a little getaway with my family recently. We went down by San Diego and spent a week in sunny Southern California. For me, that little bit of paradise was a glimpse of perfection: great beaches, a perfect home on the coast, enjoyable activities and relaxation with the people I love. In a little corner of the earth that bursts with happiness, serenity and fun, we enjoyed one another. I would do it again any day of the week! We will do something like it again soon, I guarantee you. It was perfect.
There is a lot of talk today about perfection. What? You don't agree?
Perhaps that is because the word 'perfection' is often not actually the word used when people talk about that topic. Instead, terms like self-confidence and self-esteem are the expressions most commonly referenced, but it all goes back to this feeling of leading a perfect life, finding the perfect job, and living somehow, somewhere in the optimal existence—like that shown on the silver screen. In fact, with the advancement of technology, now cartoon characters are making their appearance in movies made for children and even those made for adults. Video games today depict flawless characters with perfect bodies, impeccable features, superhuman powers, and god-like strengths. That's not new. We have seen that propaganda for years.
Characters on Saturday morning cartoons like Superman and Spiderman were common heroes when I was growing up as well. Maybe the Lone Ranger and Popeye weren't really as miraculous as I remember back in those days, I grant you. Even the more popular characters today that come from Disney and Pixar share the depiction of perfection. My intent is not to demean or praise these figures. They are created for entertainment and tell stories that many enjoy.
That's fine. They have their place. But I mention them now to introduce to you that the truth is even better than make believe. Yes, that is exactly what I mean. The real potential for you and me on this earth and in the eternities to come is even better than the most outlandish superhero you or anyone has ever imagined. How can I be so sure? That's easy. You needn't take my word for it.
But as it is written, Eye hath not seen, nor ear heard, neither have entered into the heart of man, the things which God hath prepared for them that love him. (1 Corinthians 2:9)
"I testify of that grand destiny, made available to us by the Atonement of the Lord Jesus Christ, who Himself continued 'from grace to grace' until in His immortality He received a perfect fulness of celestial glory. I testify that in this and every hour He is, with nail-scarred hands, extending to us that same grace, holding on to us and encouraging us, refusing to let us go until we are safely home in the embrace of Heavenly Parents. For such a perfect moment, I continue to strive, however clumsily. For such a perfect gift, I continue to give thanks, however inadequately" (Jeffrey R. Holland, "Be Ye Therefore Perfect—Eventually," October 2017)
"Resurrection is requisite for eternal perfection. Thanks to the atonement of Jesus Christ, our bodies, corruptible in mortality, will become incorruptible. Our physical frames, now subject to disease, death, and decay, will acquire immortal glory. Presently sustained by the blood of life and ever aging, our bodies will be sustained by spirit and become changeless and beyond the bounds of death.

Eternal perfection is reserved for those who overcome all things and inherit the fulness of the Father in his heavenly mansions. Perfection consists in gaining eternal life—the kind of life that God lives" (Russell M. Nelson, "Perfection Pending," October 1995)
We are told that we should follow the example of the Savior.
"When the light rested upon me I saw two Personages, whose brightness and glory defy all description, standing above me in the air. One of them spake unto me, calling me by name and said, pointing to the other—This is My Beloved Son. Hear Him!" (Joseph Smith—History 1:17, emphasis added)
These kinds of descriptions shed new light on our purpose, our character, who we are, and the potential of what we can become if we follow Jesus Christ. How can any express low self-confidence or a lack of self-esteem when we realize what our destiny holds for us? We are meant to become like God. After reading the above words, we have reason to believe that nothing is beyond our ability or capacity—because when we understand Christ's role in the plan for us, we have hope and confidence.
Jesus Christ is perfect. Of course His plan, of which we are gratefully a part, will be tremendously successful and both establish and fulfill this plan of happiness now and for the eternities to come.
If there is one thing I have come to realize in this crazy thing we call mortality, it is that life is what you make of it—not what you have been given or even achieved. Life is the culmination of what you do with the things you have, whatever that is. To some, much was given. Others received less.
But we don't have to prove to God that we should inherit heaven. He knows what we will choose. We are preparing now so that we can enjoy living in the Kingdom of God when it is handed to us, should we choose it.
​The great plan of happiness is designed to help us through life's challenges. Whether it is looking to live or opening the door right before us, He has already paid the price and prepared the way for us to reach our full potential in the Kingdom of God. His promises aren't secrets. He has revealed all things to us and waits for us to accept the gift He has already won on our behalf.
Our job is to make every day paradise, as far as we are able. He shows us how. Hopefully, everything we do brings happiness, serenity, and fun. Serving, loving, living the gospel of Jesus Christ helps us bring that bit of paradise regularly into our lives. His word is perfect and makes whatever you do better.
Jesus Christ has promised us that, and all His promises are fulfilled perfectly.
That, we know.
About Walter Penning
In 1989, Walter Penning formed a consultancy based in Salt Lake City and empowered his clients by streamlining processes and building a loyal, lifetime customer base with great customer service. His true passion is found in his family. He says the best decision he ever made was to marry his sweetheart and have children. The wonderful family she has given him and her constant love, support, and patience amid life's challenges is his panacea.
Twitter •