View "Paradigms, Episode One" here.
As I begin this article, I must tell you that the way we view the world is forever changing. Age, life experience, even when we were born colors our world. The good news is that you can change your personal paradigm, or your perspective, at any time. But there are several steps we need to follow to get there. Here we go.
Recognition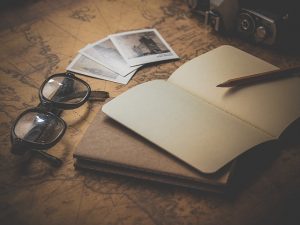 Step one for changing your view of the world is recognition. As with any change, you must be aware that what you experience may not be how things really are; this recognition is necessary before you can change change that view. Specifically, when we become aware of how the world really is versus how we thought it was — this is the moment of recognition I'm talking about. Let me illustrate.
A few years ago, my friend Heather discovered a movie that was fundamentally life-changing for her. It was about women and their body image. I remember she was so excited about it she wanted all her girlfriends and her daughter to see it. I was supposed to go, but my baby got sick and I missed the event.
Afterward, however, my friend's very traumatized daughter declared it was pornography and that her mother had forced her to watch pornography. That is the perfect example of a difference in paradigms! Heather wanted her daughter to appreciate the gift God gave her and what a woman's body can do. And her 13-year-old daughter, new to all things relating to growing up, was totally grossed out!
Life Experience
The second way our paradigm, or perspective, changes is through life experience. When I was in high school, I felt fat. I've talked about this before in my article "Breaking Free or Shaking Off Satan." I don't know why I felt fat, but ever since the scale told me I was over a hundred pounds, I felt like I was too heavy. It was a childish view of the world, and an unhealthy one. As I got older, had a baby, and passed my thirtieth birthday, my perspective changed.
I had a clearer vision of the world. I looked back at pictures of myself during high school and realized I was not overweight. But it took that time passing, and life experiences, to clear my vision. Sometimes we can change our paradigm a little faster, but it often requires therapy and/or intentional and focused effort.
New Things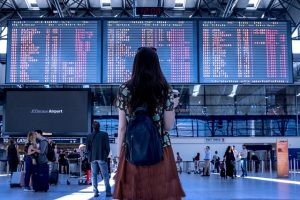 Adjusting your point of view can be difficult. But for my niece, travel was a wonderful tool to help her see a more rounded vision of the world. My niece recently went on a humanitarian service trip to Cambodia. Her group helped to build a school and taught English lessons to elementary-aged kids. In the process, they got to go visit the homes of their students.
Her eyes were opened to just how privileged her world is. She is used to a beautiful home that withstands the elements and is large and spacious. What she visited were shacks with barely a roof overhead. Their homes were only planks of wood on stilts that often didn't keep out the elements. She came home appreciating everything more because she saw just what life is like for others. We all appreciated our blessings more after we heard her stories.
Effort
I thought I was enlightened enough that my perspective didn't need adjusting until the experiences that motivated these articles. I learned I still have work to do. I have more to learn about the world and about myself. Changing takes effort and an open mind. And sometimes you don't know you need a perspective change until a new experience comes along.
I have friends who actively seek out new experiences. My brother went skydiving on his most recent milestone birthday and discovered he loved it! I would have fainted before leaving the plane. But for him, it was life-changing and the beginning of a new hobby.
Keep Growing
We think we understand the world, but we understand OUR world. And my world is not the same as my neighbor's, or even some of my family members. Perspective shapes our world. I read once that even siblings growing up in the same family experience a different world because their perspectives are different. It's a result of each child being a different age with each family experience. But even twins experience a slightly different world.
The beauty of life is that we keep learning and never stop. In fact, even after we die, we will keep learning. I look forward to the day when I don't have the veil anymore. Imagine the amazing understanding that will wash over us! Until then, I'll keep working to make sure my paradigm, my view of the world, is as accurate as it can be. I'm only human, after all.
About Abby Christianson
Abby is capable and caring. She is learning more about Autism and parenthood every day. Having completed training to be an RBT (Registered Behavior Technician) for ABA therapy she is beginning to understand her son. And even though she is the first to admit she makes a lot of mistakes, she is so grateful to be on this journey. She comes from a family with many autistic members. She invites us to join her, as she shares her adventures. She wishes to emphasize that Autism is a difference not a defect. If you or a family member have autism, Abby wants you to know that the challenges can be overcome, and there are blessings in autism. You or your loved one are not sick or broken. Together we will teach the world this new language.
Twitter •