I sank onto the bed one Sunday morning as I ended a phone call and realized that the help I'd envisioned and prayed for probably wouldn't happen anytime soon. I honestly didn't know how I could go on. I felt smashed in every way and the hope I'd clung to evaporated as the call ended.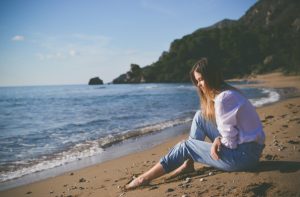 I'm not a "why me" kind of person, but I am a "how am I going to get through this," "what am I supposed to do" kind of person. I'd exhausted all of my ideas to overcome this trial. I didn't know how I was going to get through it or what I was supposed to do.
With frustration and anxiety beginning to cloud my mind, I slid off the bed onto my knees and dropped my face into my arms.
"Oh, Father. I know You could easily resolve this trial for me. Yet, You haven't. I've exhausted my ideas. If it's Thy will that I just endure this, I will. But please strengthen me because I have no strength left."
I felt an absolute submission to my own nothingness. I could not improve the situation without totally quitting it. And I couldn't quit it because I felt compelled by God to not quit. So in confused brokenheartedness, I gave it to the Lord.
I got off my knees and went to sacrament meeting.
Divine Intervention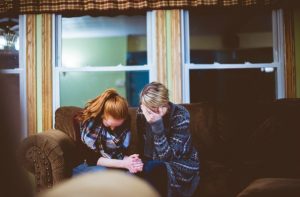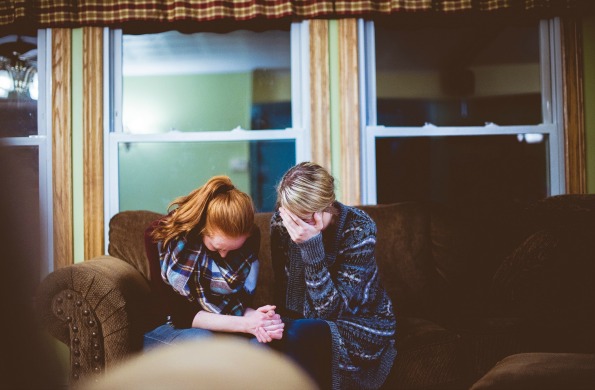 After sacrament meeting, a visitor, a person I'd interacted with briefly only a handful of times approached me. He gently said, "I see you. You are about to collapse. I can help you."
I burst into tears when he said "I see you." I hadn't felt really seen in my trial by anyone around me.
I recognized him as an answer to my submissive prayer to God. I'd been trying to offer up "helpful" ideas for the situation's solution but the Lord gave me a solution totally unexpected and longer lasting!
One of this person's spiritual gifts, a gift unknown to me, provided immediate help and relief. He followed the promptings of the Holy Ghost and, through that spiritual gift, saw me and knew exactly what would benefit me. And it absolutely did.
Divine Response to Trial
This scenario has played out in various ways throughout my life. When I encounter something too big, too hard, too much, I do my best to resolve it and ask for the Lord's help based on my experience or solutions I think could work. And that's been effective in many situations.
But not all.
In those gut-wrenching, what-am-I-supposed-to-do experiences, the minute I ultimately hand it all to the Lord, He works a miracle I couldn't even imagine as a possibility.
I think of the disciples, commanded by Jesus to cross the Sea of Galilee to Bethsaida, who struggled in obeying that command. They'd rowed all night and hadn't reached land.
And he saw them toiling in rowing; for the wind was contrary unto them: and about the fourth watch of the night he cometh unto them, walking upon the sea, and would have passed by them.

But when they saw him walking upon the sea, they supposed it had been a spirit, and cried out:

For they all saw him, and were troubled. And immediately he talked with them, and saith unto them, Be of good cheer: it is I; be not afraid.

And he went up unto them into the ship; and the wind ceased: and they were sore amazed in themselves beyond measure, and wondered.
How could they have expected that miracle? That Jesus would just tell the wind to cease and it would cease was so unimaginable. Yet it was His divine response to their trial.
May we always submit to the Lord's divine response to our struggles! For it is written that:
Eye hath not seen, nor ear heard, neither have entered into the heart of man, the things which God hath prepared for them that love him.
About Delisa Hargrove
I am a member of The Church of Jesus Christ of Latter-day Saints. I have moved 64 times and have not tired of experiencing this beautiful earth! I love the people, languages, histories/anthropologies, & especially religious cultures of the world. My life long passion is the study & searching out of religious symbolism, specifically related to ancient & modern temples. My husband Anthony and I love our bulldog Stig, adventures, traveling, movies, motorcycling, and time with friends and family.