Anonymity is one of the valuable tools of a writer. It is not a cloak as much as it is a platform where we can speak without hesitation and fear. The readers may have preconceived notions and premonitions about the intent of the writing; anonymity helps eliminate such obstacles. This is one article, however, where I wish I had greater anonymity.
Life has been so good to me.
[P]rove me now herewith, saith the Lord of hosts, if I will not open you the windows of heaven, and pour you out a blessing, that there shall not be room enough to receive it.
That has been my life. It still is.
How can I explain these things without sounding like I am bragging?
Is there a way for me to tell you this so that you really believe?
I can't really explain it.
Think about it, though. Some of the greatest blessings that have ever or will ever come to man came about with great difficulty and pain. Yet every day, we can be grateful for this principle. The important realization for me is that we are in control of our attitudes despite the good and bad that happens in our lives. That makes all the difference. Think of Job, Nephi, Spencer W. Kimball, and so many others who faced incredible obstacles but had tremendously successful and fulfilling lives anyway. The hardship and difficulty did not define them, but instead shaped and molded them for good.
Blessings don't always come in the form of peace and ease. In fact, miracles are often disguised as hardship, difficulty, and pain. That's not new, but for many it is hard to believe when it happens to us. And it is no different for me. As I look back over my life, I can see that many of my greatest experiences were difficult when they occurred. In fact, at the time, I did not see them as blessings at all. It took years to transpire and even more time for me to realize their significance. Now, though, I see and hear the bounty I have been given. And yet this knowledge has been delivered for millennia.
Someone said, "Once you figure out that God loves you, then everything else falls in place." That is what I am talking about: a life that falls into place despite hardship, loss, difficult obstacles, and tragedy is a great life. Let's try a little experiment.
Think of the people you admire most.
Why do you admire and possibly love them?
Have their lives been lived in the lap of luxury or filled with challenges?
We all want our football team to win, but losing a game helps motivate and inspire its players to be better and reach further. If they won every game without even trying, they would soon become frustrated with the sport and we would quit watching. Gratefully, athletics provides second chances. Fortunately, with an understanding of the gospel, so does life.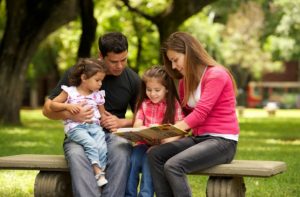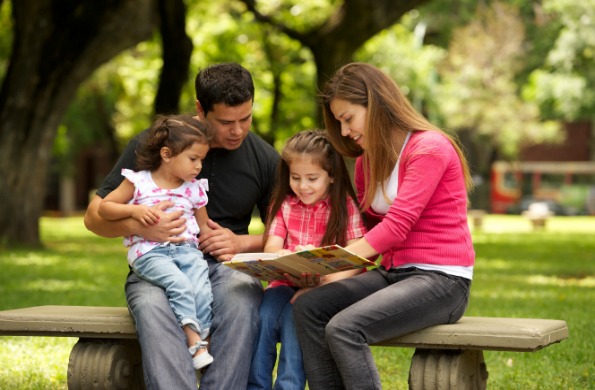 I have been a parent for many years. It is phenomenal how quickly time goes, but like you, I have found myself encouraging others when they face trials or an uncertain future—particularly my children and grandchildren.
"It was a great effort. Did you have fun? That's all that really counts."
"You were so close. Next time you will have them!"
"I was proud to watch how hard you tried. Well done. We all enjoyed being with you today."
"You win some, you lose some."
Whatever the words of solace, support, encouragement, and love, they mean a lot the moment they are said, and the sentiments last forever.
That's why we love our families and friends. They have our back when the going gets rough and love us despite the challenges we face and shortcomings we exhibit. And that is just the way it should be. But if we can rely on our family and friends for help and support as we face the obstacles that confront us in life, then it goes without saying that we should be able to rely on God for sustenance as well. We can and we do.
So why do we hear so much about depression, anxiety, and fear today? If God is helping us, why do we experience hardship, pain, war, and suffering? Today's airwaves are filled with misery. We face problems that scare us and make us feel inferior, weak, and insufficient. Do you ever feel that way? I do.
But did God ever make you feel that way? Did you ever hear from Him that you are not enough? No. Never. Let's review a few of the sentiments He shares about you through living prophets. The Young Women theme states:
We are daughters of our Heavenly Father, who loves us, and we love Him. We will "stand as witnesses of God at all times and in all things, and in all places" as we strive to live the Young Women values, which are:

Faith • Divine Nature • Individual Worth • Knowledge • Choice and Accountability • Good Works • Integrity • and Virtue

We believe as we come to accept and act upon these values, we will be prepared to strengthen home and family, make and keep sacred covenants, receive the ordinances of the temple, and enjoy the blessings of exaltation.

(See Mosiah 18:9.)
Young men and women leaders see that potential in our youth. We recognize it in our children, and God has endowed us with this capacity in life if we will simply serve and honor Him.
Yeah. My life is evidence of that, and I am not alone. All those who will embrace the gospel of Jesus Christ and follow Him know of what I speak.
And now, my sons (and daughters), remember, remember that it is upon the rock of our Redeemer, who is Christ, the Son of God, that ye must build your foundation; that when the devil shall send forth his mighty winds, yea, his shafts in the whirlwind, yea, when all his hail and his mighty storm shall beat upon you, it shall have no power over you to drag you down to the gulf of misery and endless wo, because of the rock upon which ye are built, which is a sure foundation, a foundation whereon if men build they cannot fail. (Helaman 5:12)
He writes when, not if. What really lays in store for those that follow Jesus Christ?
You have no idea. (1 Corintihians 2:9)
The genius of the Book of Mormon is evident to all who humbly read and ask.
The Restoration/General Conference Mashup

The Gospel of Jesus Christ has been restored through the Prophet Joseph Smith.Here is a video we edited for the Restoration with a few legendary general conference talks from Tad R. Callister and Jeffrey R. Holland. Hope you enjoy!

Posted by Gathering Zion on Saturday, August 10, 2019
Yes. Life is good for all who choose to follow Christ. I didn't say life is easy, but it is good.
Very, very good.
About Walter Penning
In 1989, Walter Penning formed a consultancy based in Salt Lake City and empowered his clients by streamlining processes and building a loyal, lifetime customer base with great customer service. His true passion is found in his family. He says the best decision he ever made was to marry his sweetheart and have children. The wonderful family she has given him and her constant love, support, and patience amid life's challenges is his panacea.
Twitter •