What if you could select the perfect job? Not the one that you have been studying for at the university or the one that will provide for your family adequately, but the one that you can't wait to get up for in the morning. Think sleepless nights in anticipation of getting to go to work in the morning—yeah, that kind of job. What would it be?
While you are thinking about the answer to that question, I have something to share. There are magical times in your life that are so incredible that it's fun to remember; we relish these experiences. Maybe it was when you fell in love. Perhaps it was the time you went camping with your family or friends. I don't know… Maybe it was a cruise, a song, a vacation. It was an experience that could not be replicated any better even in your dreams. In fact, it exceeds your fondest imaginations or ability to actually comprehend.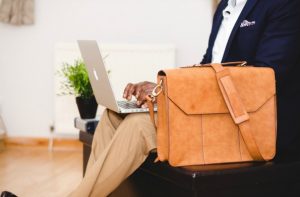 Yes. That's the kind of job I am talking about.
One more thought before you do the big reveal: I have another question for you. What would you do if money was no object? Say I handed you a million bucks to spend today. What would you do?
Okay. That's probably something none of us has ever gotten to do for ourselves. Great. Now you have loosened up your thoughts and stretched your imagination some. So what is it? What is your dream job that you would love to fall into today?
Now this is going to sound weird to most of you, but if you are not doing exactly what you want today, you need to make a change—immediately. But before you hand the boss your resignation letter and put the final touches on your sparkling resume and LinkedIn account, read on.
I am an advocate of education, preparation, and wise use of professional services, but I am talking about something more powerful than any of those—actually, more powerful than all of them combined. 
Attitude has a lot to do with your dream job.
My dream job would be helping families create and capture the pinnacle experiences of their lives so that they can relive them over and over forever. Creating technologies to help folks share their family histories in the Harold B. Lee library at BYU or perhaps the Church's Family History Library (or anywhere else) could be that dream job for me.
Writing our family history, capturing photos of moments with the grandchildren, experiencing the lives of family and friends in crescendo—that sounds like the ultimate job for me.
Now before you judge my decision and say too hastily that my choice sounds more like pain than joy, hear me out.
I like weekends as much as the next guy. Every chance I get, we are rolling down the road to the next campsite or flying through the air to visit family members. We watch social media and enjoy our children's lives and posts through Instagram, Snapchat, and Facebook—just like you. The things we do are probably much the same as the choices you make! But then the fun stops and it is time to go back to our homes and work. We all go our separate ways and remark that it was so fun and that we can't wait for next time. So if we could do all those enjoyable things for our life's work, that sounds ideal, right? I agree.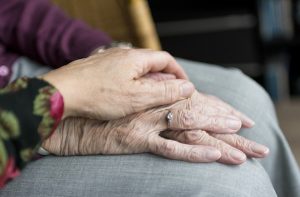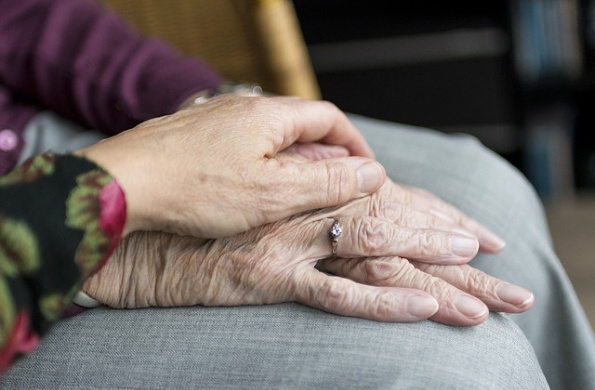 Now, you may be thinking that life is not all fun and games; there are hard times, too. Pain, hardship, and suffering are common companions for many. It would be totally selfish to ignore that part of life and focus solely on its happy parts. I agree with that as well.
Inescapable to our existence and the good times are many challenging times, too. We need to link arms, stand firm, and help pull one another through these situations. We often communicate these types of experiences with friends and family so that we can come together and help one another. Blogs, emails, letters, calendar items, albums, pictures, and songs also help us share and treasure memorable times together.
Some of the most touching experiences I can remember were occasions of hardship. For me, this realization came over years of struggling, and as I look back now, these times are cherished memories for me to savor with my family and friends. To me, some of these experiences are life-changing and even sacred. Can you imagine assisting people every day to save and treasure these types of occasions to help them through their current obstacles? Yeah. I thought that sounded pretty good as well.
My wife loves to travel and do fun things with the children and grandchildren. These things brings us both lots of joy and opportunities to mingle with those we love and capture these happy experiences to remember and cherish for years to come.
I thought about sharing one or two of these stories with you from my life, but I decided against it. First of all, my stories would not have the significance or impact to you that I am looking for. The stories that are important to you are your stories. Secondly, my life is full of these types of experiences. I could no more select just one or two of these occasions than I could choose my favorite star in the sky. I fully expect to add today to that list of cherished experiences that some call miracles.
Then I saw the video the Church released about Lehi seeing a vision of the tree of life. First of all, it really impressed me. Next, I thought that it correlated perfectly to our lives and that of our family and friends. Actually, it is not just one video, but a series of videos.
Many things are depicted in this video of Lehi's dream of the tree of life, revealing some really important considerations. These insights are just the beginning, but include at least the following:
When Lehi has his dream, he gets his family up immediately afterward, in the middle of the night, to tell them about it. It is that important and urgent to follow the Lord.

The emotional response by Laman, Lemuel, Sam, Nephi, and Sariah enraptured me and caught me a little by surprise. I'm not sure why. I am still analyzing my feelings.
Directly analogous to our lives, this dream is about our day today, not just the hereafter. We can find in the here and now the promised fruit that is sweet above anything we have yet experienced. That is the promise in the vision, and we can share that happiness with our family and friends. Maybe it is a little surreal considering the challenges of our day, but God always keeps His promises.
And it came to pass that I did go forth and partake of the fruit thereof; and I beheld that it was most sweet, above all that I ever before tasted. Yea, and I beheld that the fruit thereof was white, to exceed all the whiteness that I had ever seen.

And as I partook of the fruit thereof it filled my soul with exceedingly great joy; wherefore, I began to be desirous that my family should partake of it also; for I knew that it was desirable above all other fruit.
I have read these scriptures many times, but when I saw the video, I had some epiphanies I had never before considered. Maybe these sentiments will resonate with you as well:
The tree is much bigger than I expected. In my mind's eye, I had always pictured the tree of life to be similar to one of the trees in my father's orchard: good-sized but manageable. The tree of life in the dream is massive and towers over the people picking the fruit. To me, that represents the enormous number of blessings and quantity of goodness available in the gospel of Jesus Christ.
But when I started to think about that, I was surprised that it stunned me at all, because the blessings of the gospel of Jesus Christ are enormous, far superior in quantity and quality than first expected… So it made sense.
I have harvested fruit in the orchard many times. We gathered fruit-picking ladders, boxes, gloves, and baskets to prepare and help us gather the produce. We tried to keep our trees manageable in size so we could reach all the fruit. At times, the bounty was so great that the produce was more numerous than we could actually harvest—trees so laden with abundance that we could only access the most low-hanging fruit. That is exactly what is happening in Lehi's dream of the tree of life.
This is perhaps my favorite concept: the people who made it to the tree fell to their knees as they partook of the fruit of the tree of life. You may ask, "How could that be such a significant part of the dream?" Well, ask yourself

why

. Why did they fall down? Was it exhaustion? Gratitude? Reverence? Excitement? Joy and happiness? It could have been for any of those reasons. It likely was all of them. In the chapter chronicling the vision of the tree of life (1 Nephi 8), the word fell is used twice — in verses 28 and 30.
25 And after they had partaken of the fruit of the tree they did cast their eyes about as if they were ashamed.
But Lehi and his family "heeded them not." And though the people in the great and spacious building mocked them and said things like "We have everything, and you have nothing," the followers of Christ pressed forward, though at times they didn't fully understand and shed tears in the process.
But we must remember that this vision is not about heaven; this vision is about our day, our challenges, and the joy we can have right now if we remain faithful and press forward, clinging to the word of God.
The fruit of the tree of life is not described in detail, but we learn that it had the desirable feature of making those who ate it happy. My interpretation of this phenomenon is that following the principles of the gospel bring joy and happiness in this life, often immediately and more abundantly than we can really comprehend. Even still, the mocking from the great and spacious building persuaded some who were eating the fruit to fall away into unknown paths.
And I beheld a rod of iron, and it extended along the bank of the river, and led to the tree by which I stood.

And I also beheld a strait and narrow path, which came along by the rod of iron, even to the tree by which I stood; and it also led by the head of the fountain, unto a large and spacious field, as if it had been a world. . . .

And it came to pass that I beheld others pressing forward, and they came forth and caught hold of the end of the rod of iron; and they did press forward through the mist of darkness, clinging to the rod of iron, even until they did come forth and partake of the fruit of the tree.
One final observation: clinging to the rod. In my mind,

clinging

represents a sort of desperation or last-ditch effort before our strength is gone and we fall. So we cling to the rod with all our might to prevent the unthinkable from happening. As I thought about this concept, I thought I remembered a poster of a cat clinging for its life with a cute punch line of sorts. I googled the image and lo and behold, what I found was a myriad of sad pictures showing the fluffy little creatures holding on for dear life in various circumstances and under precarious situations. It wasn't cute or funny; it was sad! I thought, The Lord doesn't intend for us to cling for our lives in these circumstances. That sounds like desperation and an anxious reaction. Jesus Christ promises us hope.
In Elder David A. Bednar's discourse on Lehi's dream of the tree of life, he addresses the concept of clinging versus continually holding fast to the rod of iron. His explanation sheds further light on the details of this important scriptural injunction, such as its interpretation and cast members, followed by a question:
What lessons can and should I learn from Lehi's vision of the tree of life and from the principle of continually holding fast to the rod of iron that will enable me to stand spiritually strong in the world in which we live today?
This article helps answer this important question for me. For example, Elder Bednar compares clinging to the rod with continually holding fast to the rod in an effort to help us see the best way to face the challenges of our day with hope and optimism so that we can eventually reach our goal of eternal life with our families.
Now of course, whatever you or I choose for work, the perfect job is what we emphasize and are doing every day. In my life, I have realized that the best occasions of our lives—on the job or at home—are what we make of them with the blessed guidance of the rod of iron, which is the word of God. 
It's not what we earn. We receive the blessings of God when we try to be faithful and follow the His word. We don't deserve it, yet in His mercy, God showers us with a multitude of blessings when we try to follow Him—not because we are good, but because He is good.
Whoops. Time's up. I've gotta get back to work… And so do you.
About Walter Penning
In 1989, Walter Penning formed a consultancy based in Salt Lake City and empowered his clients by streamlining processes and building a loyal, lifetime customer base with great customer service. His true passion is found in his family. He says the best decision he ever made was to marry his sweetheart and have children. The wonderful family she has given him and her constant love, support, and patience amid life's challenges is his panacea.
Twitter •