My low-hanging fruit is dragging on the ground and getting hit by the weed whacker!
Scriptures promise that when you are obedient to God's counsel, your vine will not cast the fruit before its season. It's important to remember, of course, that "ripe" is the condition which immediately precedes "rot!"
As I reflect on the experiences of my life, I remember something Elder Holland said:
"The past is to be learned from but not lived in. We look back to claim the embers from glowing experiences but not the ashes. And when we have learned what we need to learn and have brought with us the best that we have experienced, then we look ahead; we remember that faith is always pointed toward the future."
Teaching Seminary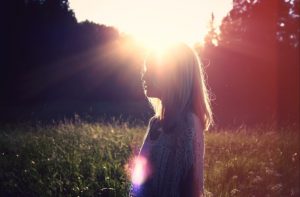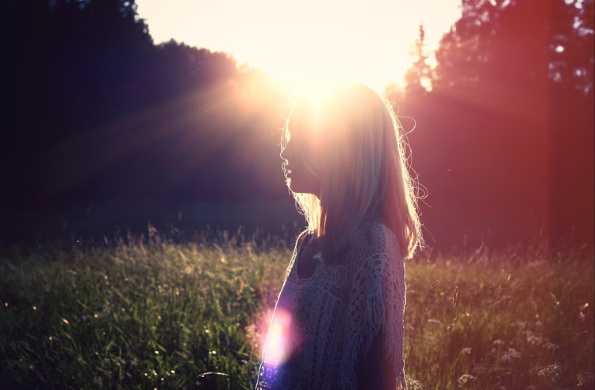 I was pretty much in a jumble between the ages of 10 and 30. Two recurring thoughts that leap out at me when I think of my first 30 years of life are "I was dumber than a box of rocks" and "I had no more idea than a rabbit of how life works." I felt like I'd been invited to a party but didn't know who it was for, and I didn't bring a gift or have any idea of what to wear.  
One thing I knew early on in my personal healing journey  was that I wanted to help others who may be going through similar struggles. As long as I can remember, I've wanted to reach out to smooth the path for others. I've taken to heart the concept of "drinking from the bitter cup without becoming bitter." Two things I knew: I didn't want to become a bitter old lady and, most of all, I was going home to my Heavenly Father.
I remember vividly when I chose to be a seminary teacher. It was the summer of 1979 when I went to the director of the local LDS seminary and told him I would like to teach early morning seminary. I told him I didn't know how to teach. I didn't know how to study. All I knew was I really wanted to learn how to teach, and if there was an opening, would he maybe give me a chance? Shortly afterwards, I was asked to be one of the early morning seminary teachers and I taught seminary for 4.5 years. It wasn't until many years later that I heard the concept that "you only teach what you want to learn." Boy, did I want to learn! I recognize as I think back that I went from "not knowing what I didn't know" to the next level where I began to "know what I didn't know." Eventually I began to "know what I knew" and I'm still working on "becoming what I know."
Why did I choose to become a teacher? Initially it was because I felt I had not been involved in my children's spiritual learning at home and I felt that by teaching them in their high school years, I could ease the feeling of guilt for not having fulfilled my parental obligation. Now I realize I couldn't give them what I didn't have. Diffusing my energy out over a classroom full of students seemed to be a more effective way to teach my children. (Many years later, after inactivity in the church, my youngest son was taking his family through the temple. As I joined him and his wife in the celestial room, he hugged me and said, "You're the best teacher I ever had, and I would never have made it here without you." It's moments like this that make you feel almost like your calling and election have been made sure!)
Learning By the Spirit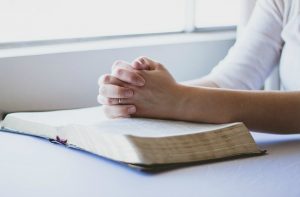 I studied year-round, beginning right after school was out in June to read the resource books that would provide me with some background insight into the next year's course of study. I wasn't content to just read the scriptures; I wanted to know who was talking, who they were speaking to, what the context of the scripture was, why was it important, and how it related to my life.
I understood I was to teach by the Spirit, and it was important to be able to look my students in the eye as I was teaching so I could "see" when one of them had a question or comment that they might be reluctant to express. That way I could draw them into a discussion about whatever point was being taught. I learned so much from them! I learned to never ask "Why?" Instead, I would say, "Help me understand how you are seeing that." Other times, when I'd get a "standard," predictable answer to a gospel question, I'd say, "Tell me more about that."  
I learned it wasn't important to just teach a lesson. It was important to teach a student. I couldn't be so wrapped up in getting a concept across that I missed the subtle messages the students were sending through their body language or eye contact (or lack thereof). As a result of this awareness, most of my lessons were taught without the benefit of a manual. I would 'mega-dose' myself on the materials beforehand and fill my mental/spiritual pantry with as much information as possible ahead of class. Then I would go into free-fall mode and trust that the Spirit would draw out of my pantry the needed information. 
Many days, there was intervention through the Spirit that had a profound impact on the class as well as on me. There were numerous occasions when I heard myself say things I didn't know. I knew the words were coming through me, not from me. I remember sharing those special moments with the students. Many of them began to understand what it felt like when the Spirit touched them and spoke to/through them. I told them, "You can't afford to miss a day of class because you never can tell which day the Spirit will be here again."
All the while I was teaching, I was the one learning. Heavenly Father was teaching me line upon line. He knows how to reach and teach His children. We all have different learning styles and the most important thing we learn is how to love. We're told to love our neighbors as ourselves… Well, in the world I grew up in, I loved my neighbors a whole lot more than I loved myself.  When I grew up, society wasn't even using phrases like "self-worth" and "self-confidence." I was in my 30s before I had a clue what critical thinking even meant.
I learned that the very people you feel like pushing away from you are the ones Heavenly Father asks you to pull close and love. I had been one that people were inclined to push away and I knew what it felt like. Heavenly Father doesn't ask those that are hurting to find a church… He asks the church to go out and find those that are hurting. We are to be the salt of the earth — and we can't salt the earth when we're hanging out at the "salt lick" in the cultural hall associating only with model members of our faith.
About Sonja Hopkins
Sonja lives with her husband, Dale, on Anderson Island, Washington. She and her husband are Church Service Missionaries serving in the Addiction Recovery Program, focusing on pornography and sex addiction. She is also a certified life coach and teaches "Life Skills for Emotional Self-Mastery" in her stake twice a month. She does not teach you only to process something traumatic done to you in the past; rather, she helps you learn to feel it, heal it, and LET GO of whatever you still do to yourself and to others in order to cope with what was done to you in the past.
Twitter •