Author's Note: This post is based on one I wrote for my personal blog a few years ago.
Recently I had an interview for a writing internship. It was over Skype and so I primped and even put on a dress (as if they could see whether I was wearing skinny jeans or not…) because I was so nervous.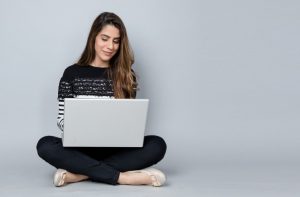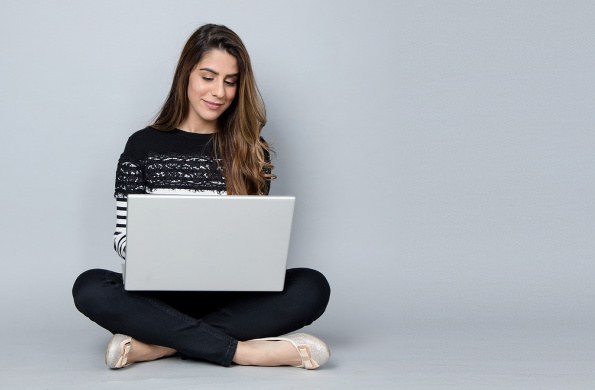 The interview started and things seemed to be going well. They asked about my writing experience, my editing experience, etc.
And then they asked the question that I live in constant fear of: "What are some of your hobbies?"
This is for a writing position, so I don't think they're going to be super impressed that my only hobby is writing. I mean, I like to read, but here's how that conversation would go:
Me: I really like to read.
Interviewer: What do you like to read?
Me: Uhm, mostly teeny-bopper books and the book The Icing on the Cake. OH! I also love cake. Is cake a hobby? You're shaking your head no. Ice cream?
Seriously, though. Am I the only one that feels that way? Here's a comprehensive list of my hobbies: taking baths (it's an addiction. I'm not even kidding. I live for baths.), smelling lotion at Bath and Body Works (or, if I'm feeling very adventurous, maybe even heading over to YANKEE CANDLE!), eating chocolate and all other tasty things, making Spotify playlists, and playing Boggle on my phone (don't judge). None of these things is impressive! I cannot list any of these things as a hobby — especially the Yankee Candle thing. Unless I'm applying at Yankee Candle.
For a long time, I've been embarrassed that I don't have hobbies or talents that everyone can see. I don't make super fancy, high-class meals. I can't run a mile without wanting to die. I have no idea whatsoever how to sew, and since my eyes are incapable of looking in like 80 different directions at once, I doubt I'll ever be able to play anything more complicated than "Winnie the Pooh" on the piano. (Seriously, I don't understand how people can read two staffs at once! How is it possible?!)
A few weeks ago, I was talking about this with my friend. I expressed my frustrations about not having lots of talents. She's an incredible cook, my husband is an amazing guitarist… I felt like I was surrounded by such talented people, but had no gifts of my own. The next day, my friend told me, "I've been thinking about it and you do too have talents! Maybe they're not ones everyone can see. But you're so good at loving people. You're so good at making people feel special. And maybe that's not as obvious as someone who can play guitar really well, but it's just as important."
Not only did that not make me cry (it totally did), but it also really helped me to understand that it's okay to not be the best at everything. I mean, don't get me wrong,  I still want to develop hobbies and stuff — if only for my next job interview — but I've realized it's just as important to develop internal talents. To be kind to people, to be patient, to say nice things about someone instead of gossiping. Just like outward hobbies take time, so do internal ones.
So it's okay that if you can't spin plates on sticks (I asked my husband, "What are some cool talents?" and that's the first one he came up with…); it's okay if you can't speak five different languages; it's okay if you're not Mozart or Leonardo da Vinci. It's okay to be simple.
It's okay to be just me and it's okay to be just you.
About Amy Carpenter
Amy Carpenter is the site manager and editor for LDSBlogs.com. She served a full-time mission for The Church of Jesus Christ of Latter-day Saints in Denver, Colorado, where she learned to love mountains and despise snow. She has a passion for peanut butter, dancing badly, and most of all, the gospel.
Twitter •