It's no secret that Utah, home to 2.1 million members of the Church, is a red state.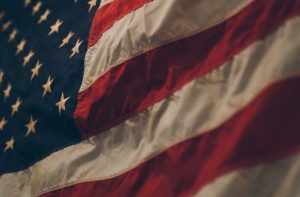 Yet despite that, many members of the Church residing in the States are not happy with the current political climate or our nation's leaders. In fact, only 45.5% of Utahns voted for Donald Trump in the 2016 election — the lowest percentage for a Republican candidate since 1992 — and according to a recent poll, 52% said that he shouldn't be reelected.
Judging by the current impeachment inquiry, it's clear that many people in the country share these feelings and are highly displeased with the federal government.
For these reasons and more, President M. Russell Ballard's comments in a New England devotional a few weeks ago may have surprised some:
"Our nation was founded on prayer, it was preserved by prayer, and we need prayer again. I plead with you this evening to pray for this country, for our leaders, for our people and for the families that live in this great nation founded by God. Remember, this country was established and preserved by our founding fathers and mothers who repeatedly acknowledged the hand of God through prayer."
The question, then, becomes this: Should I pray for political leaders even if I don't like them?
The answer is a resounding YES.
Leaders — Especially the Ones We Dislike — Need Our Prayers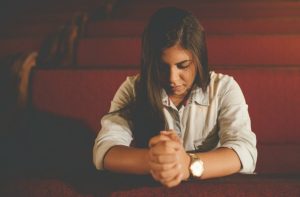 Social media is a hotbed of MESS, so I'm never shocked when I see political posts running the gambit from the most ardent of POTUS supporters to those who detest him. Yet regardless of our personal feelings and political leanings, I completely believe we should pray for those who run our country.
Whether we like someone in government or not, they're in a position of leadership — and the things they do are going to affect not only us and our loved ones, but everyone who lives in the nation. Because of that, leaders need our prayers to steer our country in a positive direction. In fact, I think it's those with whom we don't agree or like who need our prayers the most because they need extra help.
In a world that is increasingly blurring the lines between good and evil, it's imperative that we pray for those in leadership positions. We pray that they will do what is right for the country, consider its inhabitants, and encourage them to a sense of national unity and morality. We plead with heaven that those in charge will have the strength to do what is right for the country regardless of party lines, popularity, and a host of other enticing but ultimately negligible factors.
Those who lead our country need our help and our prayers.
America's Foundation of Prayer
What President Ballard said is true: The United States of America was founded on a bedrock of prayer.
On December 11th, 1776, the federal government of the newly formed United States discussed the country's need to have a day of prayer and fasting to honor God. On this day, people would acknowledge God's hand in the country's successes and plead for His continued guidance and assistance. This requested day of prayer and fasting was an expression of humility and a recognition of God's providence.
The minutes for the meeting read:
"WHEREAS, the just War into which the United States of America have been forced by Great-Britain, is likely to be still continued by the same Violence and Injustice which have hitherto animated the Enemies of American freedom: And, whereas it becomes all public Bodies, as well as private Persons, to reverence the Providence of GOD, and look up to him as the supreme Disposer of all Events, and the Arbiter of the Fate of Nations: Therefore the CONGRESS hereby RESOLVE,

That it be recommended to all the States, as soon as possible to appoint a Day of solemn Fasting and Humiliation, to implore of Almighty GOD the Forgiveness of the many Sins prevailing among all Ranks, and to beg the Countenance and Assistance of his Providence in the Prosecution of this just and necessary War. The Congress do also in the most earnest manner recommend to all the Members of the United States, and particularly to the Officers civil and military under them, the Exercise of Repentance and Reformation; and further, do require of the said Officers of the military Department, the strict Observation of the Articles of War in general, and particularly that of said articles which forbids profane Swearing, and all other Immoralities; of which all such Officers are desired to take Notice. It is left to each State to issue Proclamations fixing the Day that appear most proper for their several Bounds.

Extract from the Minutes,

CHARLES THOMPSON, Secretary."
The Founding Fathers were wonderful, though imperfect, men who did amazing things for our country, a budding nation that could have easily collapsed under sovereignty. All that they accomplished was by the grace of God, whom they repeatedly acknowledged and thanked. They knew that the reason they were so successful — and it is the same reason we were able to become an independent nation that has served as a refuge for billions: God's loving kindness and mercy.
The Power of Prayer to Enact Change
Our country was successful because of God's hand, which was ushered forth by the prayers of the people. Its leaders enacted positive change largely because of their own prayers and the prayers of those whom they served.
We need positive change so desperately today. We need to pray.
As we do so, let us encourage others to do the same. We each have the power to make a difference. In President Ballard's words:
"Invite your neighbors, your colleagues, your friends on social media to pray for this country. Let it begin today that we take leadership … to pray for this country that we all love much."
Let us be leaders as we pray for our country and those who serve it.
It only takes a minute or two a day, but as we all step forward, our prayers will result in changes that will impact our country forever.
About Amy Carpenter
Amy Carpenter is the site manager and editor for LDSBlogs.com. She served a full-time mission for The Church of Jesus Christ of Latter-day Saints in Denver, Colorado, where she learned to love mountains and despise snow. She has a passion for peanut butter, dancing badly, and most of all, the gospel.
Twitter •