Read the last installment in Ashley's health journey here.
Have you ever felt like you need a rest from resting? For a week or so, I laid around watching tv, reading, and paying far too close attention to the ceiling tiles. My roommate was uncomfortable with me going downstairs because she was afraid that she wouldn't know if something bad happened to me. This meant me and couch had some good bonding time. If I wasn't depressed before, these circumstances certainly were not helping me — so I decided it would be best go back to work.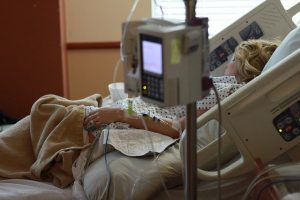 The fainting had not stopped. I was still having episodes multiple times a day. I would find myself on the floor or limp in a chair repeatedly. It was fine if it was only me seeing the episodes, but soon my employees and coworkers saw them too. One day I was talking to a coworker and feeling just fine. I guess I had an episode, though, because I came to with EMTs standing over me. I fainted 12 times while they were watching and, therefore, they needed to take me in an ambulance to the emergency room. They watched me for a while and determined that "nothing was wrong," so I got a ride and went home. 
About a week later, I was still trying to go to work. (Has anyone noticed how stubborn I am yet?) I was in a coworker's office when I fell to the floor and started convulsing. I don't really remember it, but she was pretty sure I was having a seizure. She called the EMTs, and back to the same hospital ER I went. They told me again that nothing was wrong; that I was fine. (No tests or anything.) 
My boss didn't really agree with the ER. He didn't feel these episodes or me leaving in an ambulance was a good sign. He decided that if I were going to come to work, there would be some conditions. First, I wasn't allowed to drive a store vehicle (and preferably I wouldn't drive me own, either). Second, I had to be safety belted into a wheelchair. 
Thankfully, a kind coworker picked me up for my shift every day for three weeks. He drove me and my wheelchair to the office, and he or someone else would also drive me back home. I continued to work, but when I fainted, I was safely in the chair and didn't have to go to the ER. The lessons I have learned from weeks in a wheelchair range from noticing ADA violations everywhere to learning how to deal with feeling trapped and stuck.
During this time, I met with my doctor almost weekly. He felt that changing some more medications was the answer. He thought maybe the doctors I'd seen at the hospital were wrong altogether and that I now had narcolepsy. We added another pill. Let me tell you, it didn't help. It made me feel so bizarre and confused. 
One Sunday, I was sitting on my couch once again and was at my breaking point. I couldn't understand why God would allow me to continue on this insane journey. I explained to Him that everyone thought I was crazy. That day, I'd had 28 fainting spells. I couldn't figure out what to do next. I had fainted during the sacrament and my friend had to shake me to get me to come to. I was not feeling great and my spirits were low. I looked down at the box (literally a box) full of medication and was tempted to take the entire thing at once to feel better.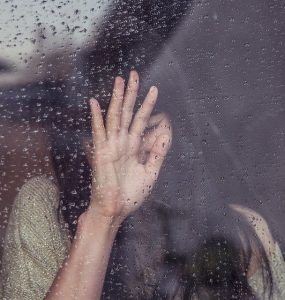 That day was one that changed my life forever. A member of the bishopric reached out to see how I was doing. For once, I didn't give the "I'm great" answer. I was honest. I explained how I was feeling and how frustrating the situation had become. He asked a few of the right questions and really got me to be honest. He became concerned about my mental state and asked me if I was going to be okay. I answered honestly that I didn't know. I knew that Satan had been tempting me to finish it off and to get immediate relief. That good brother asked me if I trusted him. He said he felt strongly that I needed help. 
Help. Yes, that did sound very much like what I needed. However, I wasn't quite sure how I would get that since I felt that working with numerous doctors over the course of months (and even years) hadn't brought me to a good point yet. I had prayed, cried, tried medication, and worked with a therapist. What more could I do to obtain help? 
The truth is that I didn't know, but I trusted this man — and more than that, I felt that God had once again placed the right person in my path at the right time. Instead of trusting in my highly-medicated zombie self, I felt like trusting my leader would be a good bet. Listening to his advice was the single most intense and difficult moment in my life. 
About Ashley Dewey
Ashley Dewey is extremely talented at being single. Hobbies include awkward conversations with members of the opposite sex, repelling third dates, talking to boys about their girl problems and to girls about their boy problems. In her spare time she also has a very fulfilling school life, work life, and social life. Besides being a professional single, Ashley is also a BYU graduate with a degree in linguistics (Aka word nerd). She enjoys studying other languages, particularly American Sign Language, and finds most all of them fascinating. She is currently pursuing a masters degree in Teaching English as a Second Language. Ashley works most of the time and has often been accused of being a workaholic. Currently she works full time as a merchandiser and supervisor in a retail store, and part time doing social media work. On her day off she works (really it doesn't feel like work) in the Provo LDS temple. The only kind of work she finds difficulty focusing on is house work. Her favorite activities in her free time are reading, writing, creating social experiments, and spending time with great friends and family. Specific activities with those family and friends include: going to concerts, plays, dance recitals, BYU basketball and football games, and watching sports on television.
Twitter •