This is part five in Ashley's eight-part health journey series. To read part four, click here.
Back to the hospital we went, and what happened next may have been the most traumatizing experience of my life. I was told to undress. I was not allowed to have any of my belongings and was to put on a hospital gown. A social worker came in to talk to me. She asked if I would be safe through the night. I responded that I didn't know. Because I couldn't confidently answer her, she told me that I needed to go into a behavioral health unit to get some immediate assistance with medication management, etc.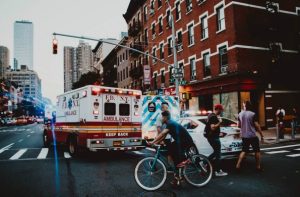 My bishopric member and his dear wife stayed with me while I waited. We became very bonded in that room. They told me stories about each other, and I even learned about their individual struggles. They were so very kind in a time when I was so very frightened. All that I wanted in the world was to feel safe. Their kind presence was stripped away rather quickly, however, when an ambulance driver showed up. A couple of them moved me to the second gurney, took all of my belongings, and wheeled me out of there at rapid speeds. I turned to say goodbye and saw the expressions of concern on their faces. 
After a quick 15-minute drive, I was wheeled into the behavioral hospital where a nurse and a psychiatrist met me and took me to a room for an evaluation. They asked me what I was feeling and had me fill out some paperwork. I explained the fainting spells and how nothing was found physically so I was hoping for mental help to get better. She asked me what I had to gain from the fainting spells. I told her I felt like they had ruined my life and didn't feel they were super helpful. She asked if I was coming in voluntarily or not. (It felt like a trick question!)
She wrote some notes and took me into a separate room. I was again asked to undress. She evaluated my entire body, noting every mark and scar. I had never felt so vulnerable in my life. She took everything I had away from me and gave me a brown paper bag that had a few things I could keep. She walked me down a hall behind closed doors and dropped me off. 
I wasn't sure where to go or what to do. I stood there frozen for a moment and then approached what looked like an information desk. I asked where I was supposed to go and what I was supposed to do. The nurse told me to go my room. I asked where my room was since I was brand new and hadn't ever been there. She walked me down a hallway and into a room where someone else was sleeping. She pointed to the bed and told me that this was where I would be. In about 40 minutes, everyone would be waking up. I asked if was supposed to stay there or what. She told me I could decide and walked away.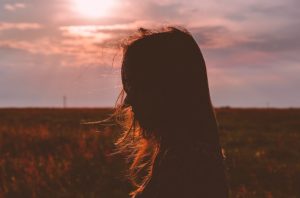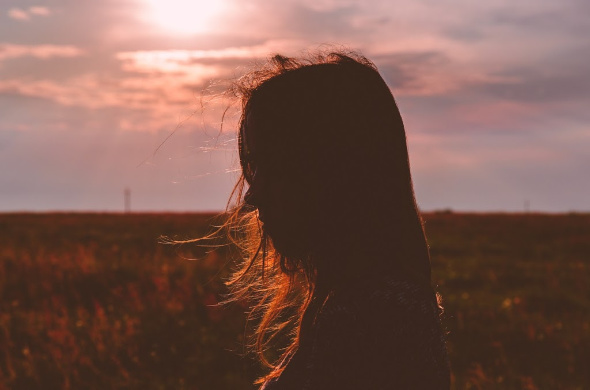 Overwhelmed and feeling quite alone, I began to pray. I started to plead with God to help me and make the most of this intense and terrifying situation. I didn't know anyone or anything that was happening. God was the only one that I could turn to in that moment. I clung to Him in a way I had only experienced a few other times in my life. He was my friend and He would stay with me so that I wouldn't be alone. He knew if I was crazy or not. He knew where I was even though I didn't. 
Through that experience, I recognized that there is some beauty in darkness and difficulty. When you hit rock bottom, the only direction to look is up. Those circumstances reaffirmed my belief in God. They strengthened my faith in Him and His plan. The pain, the fear — every emotion — helped me to understand the value of developing a relationship with Him throughout my life so that in that moment, I would know Him. I hope that everyone has a chance to need the Savior so desperately, because it changes you.
About Ashley Dewey
Ashley Dewey is extremely talented at being single. Hobbies include awkward conversations with members of the opposite sex, repelling third dates, talking to boys about their girl problems and to girls about their boy problems. In her spare time she also has a very fulfilling school life, work life, and social life. Besides being a professional single, Ashley is also a BYU graduate with a degree in linguistics (Aka word nerd). She enjoys studying other languages, particularly American Sign Language, and finds most all of them fascinating. She is currently pursuing a masters degree in Teaching English as a Second Language. Ashley works most of the time and has often been accused of being a workaholic. Currently she works full time as a merchandiser and supervisor in a retail store, and part time doing social media work. On her day off she works (really it doesn't feel like work) in the Provo LDS temple. The only kind of work she finds difficulty focusing on is house work. Her favorite activities in her free time are reading, writing, creating social experiments, and spending time with great friends and family. Specific activities with those family and friends include: going to concerts, plays, dance recitals, BYU basketball and football games, and watching sports on television.
Twitter •