There is a common misconception about grief in the Church that I feel compelled to straighten out. When my best friend's dad died when we were in high school, I was told by my dad that I shouldn't be taking it so hard because I understood the plan of salvation.
I know he meant well. But I have heard it a hundred more times from different people that somehow, we aren't supposed to grieve the loss of a loved one because we know they are with God. That couldn't be more wrong.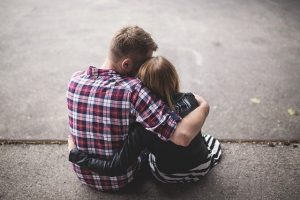 First, the human body NEEDS to grieve. When we don't, it damages our health and mental stability. My mom lost her mother when she was a young adult. And for many years, she was stuck in the anger stage of grief.
She couldn't move on, and I think it was in part because of this misconception that we shouldn't miss those who move on. In my mom's case, she needed counseling to help her finish the process of grief. And she has suffered severe health problems because she was in that anger stage for so long.
How to Help with Grief
As we age, we will experience more and more of our friends and loved ones passing away. That is the way life is meant to be, as these people graduate from Earth. But that doesn't make it easy! Saying goodbye is hard on the body — so hard, in fact, that the Harvard Medical School published an article that compares serious grief to a heart attack in the toll it takes on the body.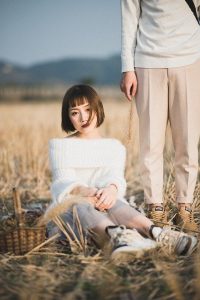 Women are especially vulnerable because there is a chemical change in the female brain like a stroke when a valued relationship is taken away. That is one major reason we should diligently fulfill our baptismal covenant to bear one another's burdens. Let me illustrate.
Reach Out
This last Sunday, I went to church feeling burdened. My child and I had fought before church, my husband was on a business trip, and I just really didn't feel like myself.
As I sat in sacrament meeting, a young couple, each with an infant in their arms, came rushing in. There was a baby blessing happening, and the young father was soon pulled up to join the circle.
I felt prompted to ask the young mother if she needed another pair of hands. This led to wondering if someone was recording the blessing and recording it myself to share with the new mother.
Before I knew it, I was invested in this other family and had completely forgotten what had put me in such a bad mood only moments before. In the same manner, reaching out to another person that you know is grieving will help them as much as it helps you.
Listen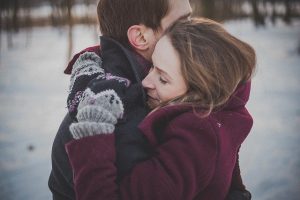 I used to wonder what to do for a friend who had lost a loved one. My dear friends just lost their baby boy. He was still-born. And as we are grieving together, she has been sharing stories about this little boy that happened before he was born.
None of us got to meet him, and the pictures and stories are giving me a glimpse into his short life that I wouldn't have any other way.
When another friend, Doug, died a few years ago, I had no words for his family but felt compelled to just be there. Letting them talk about their feelings, about Doug, and sharing funny memories became a cherished time for me.
I had no idea what to do when I went over there, but those funny stories about this man made me feel closer to him and his family. And it made him not feel so far away. His wife still talks about that day and how there were angels in her home, helping her through her grief.
Give Yourself Time
It has been a few years now since Doug passed, and I know his family is still processing their grief. There are moments where Dad is supposed to be there, but Doug isn't. Those moments are painful.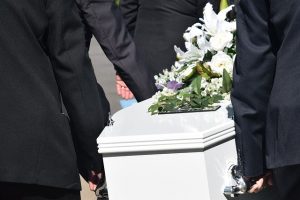 And just because they know they will see Doug again doesn't make it suck any less that he isn't here. I think for this reason that I feel so strongly that we must let ourselves grieve. Otherwise we are only hurting ourselves and our families. Grief is a lifelong thing.
I have another dear friend who lost her daughter when she was only three. This woman is an inspiration because she has moved on from her daughter's death and created a nonprofit foundation in her honor. But despite having wonderful memories of Hailey daily, she still marks every birthday at the graveyard.
Her family pictures all include a framed picture of Hailey being held by someone in the group. And she keeps Hailey's memory alive for her other children by speaking about her often. I think that is one of the healthiest ways to grieve that I have ever seen. Your loved one still lives on, but talking about them, and acknowledging their space in your life brings them closer.
Know the Seven Stages of Grief and Go Through All of Them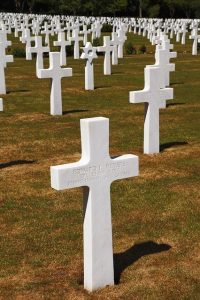 Just as speaking of and remembering our departed loved ones helps soothe the pain of their passing, we have to remember that we must let ourselves go through every stage of grief. This isn't a "World vs. Restored Gospel" thing. This is a documented, real need of the human soul to pass through the stages of grief so you can come out on the other end of it.
Don't try to stop yourself or a loved one from grieving. Support them and grieve with them. Know that someday you will be grieving too, and give them the time and space to come to terms with it in their own way. Maintain your social connections and resist the urge to lock yourself away for more than a few weeks.
Also understand that you will not be yourself for up to a year if the one you mourn was especially close to you. And seek help if your grief becomes so deep that you want to hurt yourself. That's not one of the seven stages of grief.
Remember
Sadly, we will all experience loss in this life. When we get to the other side, we will know more surely than we do now, that our loved ones are in great hands. But we hurt with the separation, and we need to allow ourselves to process that.
Like the Psalm says, "Weeping may endure for a night, but joy cometh in the morning." To me, he was saying that joy comes in the morning of the First Resurrection when we are finally reunited with those we love and have missed so badly. And in the in-between time, we are here to lift and support each other on life's journey.
About Abby Christianson
Abby is capable and caring. She is learning more about Autism and parenthood every day. Having completed training to be an RBT (Registered Behavior Technician) for ABA therapy she is beginning to understand her son. And even though she is the first to admit she makes a lot of mistakes, she is so grateful to be on this journey. She comes from a family with many autistic members. She invites us to join her, as she shares her adventures. She wishes to emphasize that Autism is a difference not a defect. If you or a family member have autism, Abby wants you to know that the challenges can be overcome, and there are blessings in autism. You or your loved one are not sick or broken. Together we will teach the world this new language.
Twitter •