Welcome to week three of social distancing and lockdown. I know we all wanted to be home more and lamented we didn't have more time to spend with our family. Now we have it! Are you losing your mind yet? Honestly, I lost my mind the first week, but now it's getting better. We have figured out how to coexist without getting on each other's nerves too badly.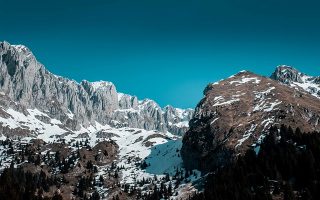 Getting supplies has completely changed. No longer do I go to the store regularly, now I order my groceries and supplies. I get things in the mail or do a drive-up pickup for groceries. It's so different!
As I have been settling into a new way of life, I've found that some of these changes are good. And if we can maintain them after our national Covid lockdown is over, we will have a better world. Let me tell you some of my favorites.
Pollution dropping during Lockdown
Have you noticed that the skies are cleaner now that there are so many of us working from home? I hear often about global warming and how we need to do something drastic to stop it. And as I look around, I think I may have discovered that working from home may be the answer. Lockdown isn't fun, but the proof of reduced pollution is an unexpected perk.
The skies in my hometown have never been so clear!  And satellite images of major cities around the world show a dramatic difference in air quality. Places in India that haven't seen the skyline in years can see all the way to the horizon. Working from home won't work for everyone, but for those who can, I think it could keep our air cleaner.
More meaningful prayer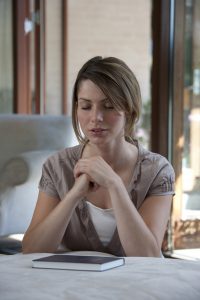 I hate to admit this, but before this horrible plague our family had gotten a little lax in our prayers. We said them, but we repeated ourselves a LOT. Now there is a renewed urgency and feeling in our prayers.
We are thoughtful and pray for those suffering and for those taking care of them. And we take the time to let the messages in our prayers solidify before we are digging into dinner. It has been uplifting and heart warming as a mother to hear my family really speak to God.
That change in our prayers has been a great blessing that came of this darkness. We are praying for relief, and we are fasting more often. I am grateful our prophet, President Nelson, asked for a world wide fast on Good Friday. It was an honor to participate. I feel more deeply than ever as I pray. I know He is listening, and He has mercy on His children. I know that even though things are hard right now that God is still here.
Mail
The US Mail is a wonderful thing. I have started mail ordering more things now that shopping is so risky, and stores are struggling to stay stocked. But since the Covid stay at home lockdown order, there have been fewer advertisements in my mailbox. I love that! With the risk of germs on practically everything, I am appreciating electronic billing a lot. There are no germs to handle if bills are emailed.
So, I hope that we will keep shopping through the mail and that advertisers will find a more effective way to reach us. Ads get so dirty from the mail that most of us put them in the trash anyway. And electronic billing is yet another way we can be better to the earth.
Positive messages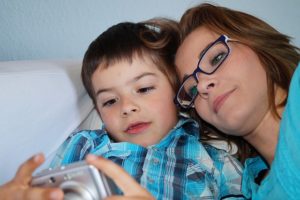 My heart has warmed as I've read stories in the media about teachers and students sharing videos about how they miss each other.
Our local elementary created their own parade with teachers in their cars driving down every street in the school boundary. They had signs and the school mascot waving at the kids. It was a beautiful thing to see.
Social media is full of positive messages to hold on during this lockdown, that we are all in this together. We are reaching out to others in innovative ways since we can't do it in person. And it is turning the internet, the social media pages, into an uplifting place. That hasn't always been the case. And it's a positive change I really hopes sticks around long after the Covid crisis is over.
Reaching out through the lockdown
Along the same line, I love how friends have been reaching out to one another. It is hard not getting to see those you love face to face. But knowing you are remembered heals. My friend regularly asks how I am doing by text message. I love that! I have practically given up on phone calls because the minute my family sees me on the phone someone needs something urgently. But a text message is stealthy, and I can answer them without interruption.
Another wonderful friend brought over some microwave popcorn for my son. They attached a note that said: "Popping by the say hello". For him, this is the perfect lockdown interaction. He thought the message was incredibly clever, and he loves popcorn. It was so kind and really cheered him up. He has been in a better mood ever since.
Groceries
I love to go to the store. I love to see the new things out on the market, and I love seeing people I know at the store. But there is one huge perk to ordering my groceries online. I can stand in my kitchen and see exactly what I am running low on. I can look at my recipes and make my list and stick to it. I really struggled with impulse buying before. And now that is practically nonexistent.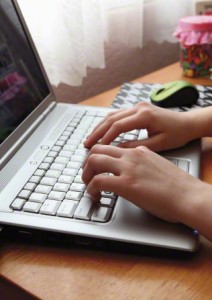 Another bonus of ordering groceries online and picking them up in a drive through fashion, is that I can go get my supplies while in my pajamas. And I can bring the dog or a fidgety child because I won't actually go into the store.
Normally dogs and children don't mix well with grocery shopping. They don't let dogs inside, and children make shopping exponentially harder. But now my son feels involved and I don't have the stress of remembering my list or thinking while I listen to him.
My local pharmacy is offering free delivery right now. I hope that continues. And carryout delivery is delightful! I mean, I usually do carryout after a long day. But now I don't have to take the extra steps to get in the car and go get the food. They bring it right to you. I see that being something that will live long after Covid because it's so dang convenient.
Schedules
Finally, I'm enjoying being less scheduled. This is a change that will be all my responsibility. But it has helped my anxiety so much. I usually have the day and the week scheduled. There are activities from dawn to dusk and by evening I am beyond exhausted. Now I am learning what really needed to be done, and what I was adding that was only busy work. Sadly, there is more busy work than I realized.
As I cleared my schedule, my whole family feels relief. And in the future, I am going to be more mindful of what is needed versus what is nice. I can't believe it required a national lockdown for me to see it! Keeping my mind focused on what is needed will keep our stress levels lower.
I am also grateful I followed the prophet's council to have food storage ready. I haven't had to buy toilet paper since this all started, and it is a huge relief to know that if the food shortages continue that I'll have something to feed the family.
There is a Future after Lockdown
This lockdown will all be over sooner than we think. I feel so blessed to have a wonderful prophet who keeps guiding us. I love that he puts out regular encouragement online, and that he encouraged a world wide fast. As we take the time to learn the lessons in this lockdown for each of us individually, this will become a time of growth.
Never before has the world been so unified in a shared experience. I hope it's over soon, but the beauty of the human soul is shining brightly even in this darkness. I love you dear reader. May your life be easier, and may you find ways to thrive.
About Abby Christianson
Abby is capable and caring. She is learning more about Autism and parenthood every day. Having completed training to be an RBT (Registered Behavior Technician) for ABA therapy she is beginning to understand her son. And even though she is the first to admit she makes a lot of mistakes, she is so grateful to be on this journey. She comes from a family with many autistic members. She invites us to join her, as she shares her adventures. She wishes to emphasize that Autism is a difference not a defect. If you or a family member have autism, Abby wants you to know that the challenges can be overcome, and there are blessings in autism. You or your loved one are not sick or broken. Together we will teach the world this new language.
Twitter •