I remember when I was a kid, the Easter bunny brought me a basket with my favorite candy and a few fun trinkets like bubbles, or some crayons and a new coloring book.  That was pretty much it. Simple, but fun! As I did my shopping this past week for groceries I saw the aisles and aisles of Easter baskets already put together full of all kinds of fancy goodies.
Now, if you know me I love holidays. The next month can't come soon enough for me to put up my decorations! I decorate for St Patrick's day when I'm not even Irish!! I just love the new feeling and cheeriness it brings to my home. When you think of Easter decor you might think of bunnies, and baby chicks, and eggs, and baskets. As I thought about what would go in Baby Girl's basket this year, I caught myself getting a little excited…maybe too excited!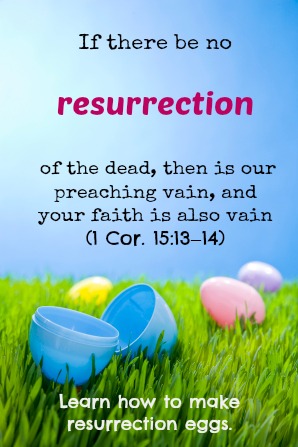 I told husband we should get her some play food for her kitchen, or ooh! A new princess dress because she is really into dress-up right now. In fact I saw a $25 basket at Wal-mart filled with all the princess accessories!! Crowns, wands, and sparkly shoes!! Or what if we got her a new CD player so she could listen to her books on CD's or her music in her room! Wait, what?! Did I really just say a CD player?? For Easter??
When I was pulling out my décor for Easter, I pulled out the bunnies and the plastic eggs. I pulled out the baby chicks, and our Easter tree with baskets hanging. I then saw my collection of resurrection eggs. Have you heard of these? They're awesome! I first learned about them when I was a kid.
My primary teacher taught us the resurrection story using plastic Easter eggs. There were 12 and we had to hunt for them. In each egg was a scripture and a symbol that represented a part of the resurrection story. It was so exciting opening each egg and finding the treasure inside. This lesson has stuck with me for years, and now that I have my own kids I was excited to use it as a lesson in our home.
I then was struck with the real reason we celebrate Easter and it caused me to reflect what I want my daughter to learn from this wonderful spring holiday. Sure I had fun egg hunts, but what stuck with me most all these years was the resurrection eggs my Primary teacher made for our class.  Like Christmas, we can easily forget the "reason for the season".
While Baby Girl was helping me she started to open the eggs and I explained to her what they were. She was fascinated with them. She loved finding the treasures inside, just like I did. I loved that she was learning about Jesus in a fun way. I use the eggs as décor around the house so amidst the egg hunts and visits to see the Easter bunny we can remember the true meaning of Easter because the resurrection eggs are all around us.
I am not against egg hunts or anything like that. It's important to do those fun things also. We love dyeing eggs at our house, and I have an embarrassing weakness to Reese's Peanut butter eggs…but I will try a little harder to make a point to really focus on the Savior and all he did for us.
I also hope to carry that spirit of Easter all year long. I have such a testimony of the Savior and all he has done for me. He took upon Himself all my sins and suffered in the Garden of Gethsemane for me, and then suffered on the cross, and on that glorious morning, he rose from the tomb and conquered death. All the pain he suffered in the garden and on the cross were gone, and we received the gift of Resurrection.
Because Christ resurrected, I know that I will also one day, and that my family who has passed on will, and we will all live again and be reunited. What an amazing gift to have and an amazing thing to celebrate. I am so grateful. Here are 5 simple and fun ideas to remember Christ this Easter:
1.  Resurrection eggs – I already touched on these a little bit but they are great for all ages! As I mentioned, there are 12 eggs, and each egg has a scripture that tells the story with a symbol inside. My favorite is the last egg (#12). The egg is empty which represents the empty tomb.
You can Google resurrection eggs and find several ideas and find what works best for your family! I have mine "hidden" all around the house, but the Monday before Easter, is when we gather together for Family Home Evening, and talk about them. It's a great way to set the tone for the week for the upcoming holiday.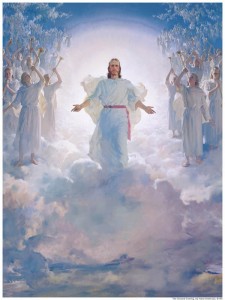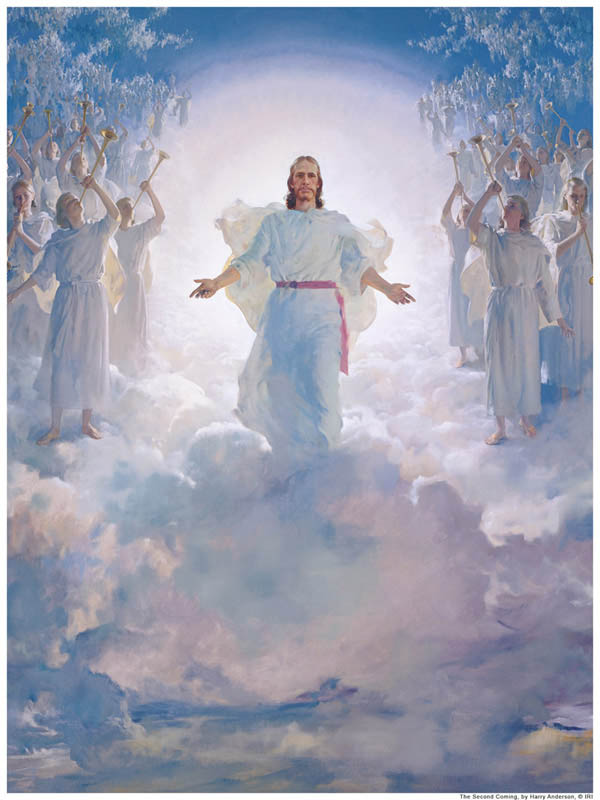 2.  Jesus Baskets- I read about this idea in an Ensign Magazine a few years ago, where you prepare Easter baskets that are more Christ-centered. For example, a new bible and Book of Mormon, or a CD of spiritual or uplifting music, a picture of Christ or the temple for their bedroom, etc.
3.  Invite a friend or family over for dinner. Christ was the ultimate example of service. What better way to celebrate Him than having someone over who might be alone or not have a place to go and sharing your family traditions and dinner!
4. Plant Easter Lilies. I love lilies and they remind me of the resurrection. I buy a plant every year! They are planted as bulbs, and in the spring time, grow and bloom beautiful white flowers! And the smell is intoxicating! It makes me think of the resurrection because like the lilies, Christ was laid in a tomb, and then came forth on Easter morning.
5. Attend church service. This is a tradition we take part in every year. We love our Easter service. We sing Easter hymns, and learn about Christ and it's where we can feel closest to Him. It's the perfect way to end our week, followed by a delicious dinner, of course, and being surrounded by friends and family.
I hope you all have a wonderful Easter, and are able to take a little time in between the yummy ham dinner and Easter egg hunts, and think about why we are celebrating. Happy Easter!
About Krystal Wilkerson
Krystal is a latter-day mom and Holy Homemaker to 3 beautiful kiddos who is striving to find joy in the everyday trenches of motherhood and life! Her passion is sharing her experience of decluttering with a purpose to help others create a Holy Home where the messes subside and the Spirit resides. She is a lover of books, nature, music, food, the gospel, and all things Texas! Follow her at her website, Latter-day Mom!
Twitter •