When I was just a young man, my family moved from the city to a farming community in southern Utah. Of course, that was a tremendous change for our family. I learned the value of hard work there. Country life required dedication, perseverance and responsibility, often in the midst of drudgery. This training has served me well. Many times throughout my life, it helped me determine the success of endeavors and personal ventures by refusing to quit when prospects seemed bleak and the outcome uncertain.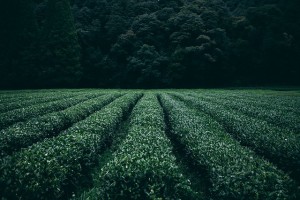 It soon became evident in our lives on the farm that water was essential to our making this opportunity a delightful and profitable experience. The hot sun and baked earth became our friends with the application of water. It cooled our days, enriched our soil, gave life to our vegetation, slaked our thirst, and fulfilled our need to refresh and rejuvenate the farm. It revived plants and animals alike.
The prospects were good. And though I didn't fully recognize its value at the time, gratefully with the guidance of good parents, I took advantage of the chance to do something new and different and unconventional then, which now has been a great benefit to me throughout my life.
Years later, I still reflect on the importance of water in the success of our experience there. Without it, life and vitality were impossible, and this wonderful experience would have been marred.
On the contrary, we grew rows of vegetables of every kind from our gardens, boxes of berries from our patches, and baskets of fruit from the orchards. My family worked side-by-side toward a lofty goal and over time, we succeeded with blazing colors. The memories we made there have inspired my life and ensured that despite obstacles, we will emerge victorious. We recognize the bounty with which we have been blessed and its Source.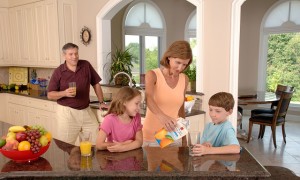 My wife and I now have a beautiful family of our own. We have tried to teach our children the importance of hard work and the benefits derived therefrom. They have responded well, and our small family like a garden is blossoming and growing ever larger. We added a daughter-in-law to our ranks this year, and we ever marvel at her beauty and joy she has brought to our family. Life's opportunities have continued to help our children identify and develop their talents especially amid challenges. We love being together. I have come to understand and appreciate the importance of family unity and value in gospel living.
Today, as much as ever before water is critical to our success. This is true for all of us. Even amid the myriad of our blessings, we still rely entirely on Jesus Christ for all good things now and salvation in the world to come. He is the Living Water, and we renew our covenant with him each time we partake the emblems of the sacrament.
The obstacles that each one of us has faced can serve as stepping stones to our dreams, rather than stumbling blocks to reaching our potential because of Him. We can continue our professional and educational pursuits, further our careers, open doors of opportunity, advocate family, and increasingly benefit those around us. Church and religious worship play a significant role in achieving this euphoria.
Yet, even so I realize there are many who disagree with my strategy and have been persuaded to question the purpose of churches in our day and altogether disbelieve the existence of a higher power. Interestingly, I recently read an article in The Huffington Post regarding the trend for people in our day to forego attending church. The author lists seven reasons why he expects the trend impacting church decline is occurring. Whether his analysis is accurate or believable is not what surprised me most. What startled me was how many people commented, shared, posted, emailed, and liked the article. How differently The Church of Jesus Christ of Latter-day Saints stands when compared to the claims made by the author. For example, the article states the following:
"Between the years 2010 and 2012, more than half of all churches in America added not one new member. Each year, nearly 3 million more previous churchgoers enter the ranks of the "religiously unaffiliated."
On the contrary, according to the recent April conference report for 2013 from The Church of Jesus Christ of Latter-day Saints, this church is growing faster than ever.
These statistics are interesting, but the real value is seen in the people that are saved amid hardship and the unencumbered fulfillment of the Great Plan of Happiness.
Enjoy these touching videos, which depict the love and emotion of the Savior in our behalf bringing about his mission.
Jesus Teaches a Samaritan Woman
Jesus Christ Raises Lazarus from the Dead
All our hardships will be overcome through the Savior Jesus Christ. Just as he healed people from physical ailments of every kind, he can also heal emotional, social, and intellectual conditions.
"In the world ye shall have tribulation: but be of good cheer; I have overcome the world"
About Walter Penning
In 1989, Walter Penning formed a consultancy based in Salt Lake City and empowered his clients by streamlining processes and building a loyal, lifetime customer base with great customer service. His true passion is found in his family. He says the best decision he ever made was to marry his sweetheart and have children. The wonderful family she has given him and her constant love, support, and patience amid life's challenges is his panacea.
Twitter •