One scientific principle holds that an energetic object, like stars, can have two fates—if the star has lower energy then when it dies, it collapses in on itself or crashes into another star, but if the star has higher energy, then its internal energy ramps up and it explodes.  The star's death creates and scatters basic, necessary elements into the universe.  Different elements are created and dispersed based on the way the star dies.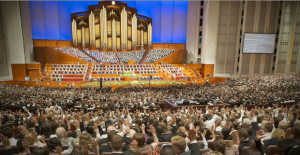 The Church of Jesus Christ of Latter-day Saints operates through a lay clergy, meaning everybody freely helps contribute to the success of the Church as an organization. People receive "callings" or assignments to serve in the Church. We believe the callings are divinely inspired. Each congregation has the opportunity to agree to or "sustain" the people called in their congregations.  By sustaining each other, we agree to pray for, help, and serve with each other in our callings.
After we are sustained by the congregation, we are set apart to the calling. The bishopric of the Ward, who is the presiding authority of the congregation, place their hands on the person's head, and through a prayer conveys the authority of that calling's responsibility to the person and then blesses the person with whatever the Holy Ghost brings to their minds to say.
I received a calling Sunday. After being sustained, the bishop placed his hands on my head to set me apart for the calling. There is a phrase that has been used in every single setting apart prayer I've been given as an adult. I look for the phrase now as a confirmation, almost, that the Lord will be with me and direct my efforts if I'll let Him. The bishop's blessing portion started with that phrase.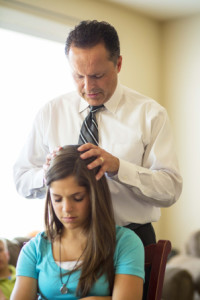 You know how you can experience a flash of learning or insight or memory in an instant? That happened to me. As I heard my special phrase, I flashed back to receiving this same opportunity to serve in another congregation in 1998. That started one of the hardest journeys of my life. Every part of my life was effected, not necessarily by the calling itself, but by an onslaught of tribulations of life.
During that time, I began a very cyclical pattern. Over the years, I felt like I was walking in a circle in life, instead of a straight road. I found myself experiencing similar issues with similar results. I felt like the experiences were all the same, but with different faces. Over and over and over again I'd approach my husband for advice and support on how to deal with  recurring themes. Kind of like how all of the sentences in this paragraph say the same thing using different words.
I recently wrote about a personal fiery furnace and that I felt I had finally walked out of the door of that furnace. I'd determined to end those cyclical wanderings. In my learning flash, God told me receiving this calling was a book end to that series of trials.
I saw that time in my life, nearly the last two decades, as a dying star. Because of the Savior's Grace and through the enabling power of His Atonement, that time didn't cause my internal collapse, instead it generated intensity and tension of powerful energy determined to create something new out of something dying. My dying. My letting go. Creation propelled by destruction. Destruction necessary to create.
I'd finally been willing to let go of familiar cycles and ruts. I found a personalized meaning of 3 Nephi 12:47 "Old things are done away, and all things have become new."
This new calling– like every calling we receive really– is a chance to intentionally create, to expand myself, to begin again, to let go of cyclical ruts and actually trust that if I "will enter in by the way, and receive the Holy Ghost, it will show unto you all things that ye should do" (2 Nephi 32:5).
About Delisa Hargrove
I am a member of The Church of Jesus Christ of Latter-day Saints. I have moved 64 times and have not tired of experiencing this beautiful earth! I love the people, languages, histories/anthropologies, & especially religious cultures of the world. My life long passion is the study & searching out of religious symbolism, specifically related to ancient & modern temples. My husband Anthony and I love our bulldog Stig, adventures, traveling, movies, motorcycling, and time with friends and family.