This article was previously published on Latterdaysaintwoman.com
One day I was teaching a group of preschoolers about the second coming. A little girl leaped from her seat, twirled around, and said with passion, "Oh, I wish he'd come right this minute. I miss him so much!"
I thought, "I want to long for the Savior's presence that much."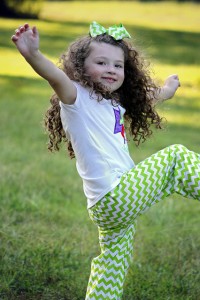 I taught a class of small children about Abinidi's death. Several charged from their seats and began to pound on the picture of King Noah, angry and heartbroken over the death of someone they treasured.
I thought, "I want to love Abinidi that much."
I told the story of Alma the younger turning from his faith and his family, and a Sunbeam asked, with tears in her eyes, "And did his daddy cry?"
I thought, "I want to know Alma that well."
People often wonder why I love Primary so much, never even wanting the annual break when the Primary teachers are invited to Relief Society. The reason I stay in Primary as often as possible is because I have never been able to learn the gospel at such a high level anywhere else in the church. Children understand the scriptures in a way I don't.
I know the people in the Book of Mormon are real, but they know it better than I do. They cry when they find out Nephi is dead. They cheer when Alma the Younger returns to the gospel. They know these heroes as friends. And if I want to know them in the same way, I have to experience the stories with people who know—really know. So I teach Primary.
I read the story of Jesus weeping as he returned to raise Lazarus from the dead. Never once did I wonder why he wept. Four-year-olds do. I read over and over of Lehi and his family taking only necessities with them when they left Jerusalem, and never wondered what they took and what—or who—it hurt to leave behind. Sunbeams do.
When I hear a lesson about a principle of the gospel, and break it before nightfall, I don't cry. But some of my little students do. They learned, they believed, and they were heartbroken to discover they weren't going to live it perfectly from that moment on. The lessons I teach my Primary children stay close to their hearts all week long. The lessons matter.
And so do I. Their hugs when I've just scolded them, their shouts of joy at seeing me in a grocery store, and their sadness at leaving my class tell me I'm someone who matters. Whatever failures I experience as I go through my life, if I love my students and the gospel, I'll always succeed at Primary, because children consider it enough to be loved.
Where else on earth can you find that? When I grow up, I want to have the faith and the love of a four-year-old.
About Terrie Lynn Bittner
The late Terrie Lynn Bittner—beloved wife, mother, grandmother, and friend—was the author of two homeschooling books and numerous articles, including several that appeared in Latter-day Saint magazines. She became a member of the Church at the age of 17 and began sharing her faith online in 1992.