We are eternal creatures. We have always existed, and we always will. Living with our heavenly parents, who are the ultimate in the definition of steadfast and accountable, I imagine there was a lot we could count on staying the same in our home before mortality.
My father was in the military. We moved, on average, every couple of years while I was growing up. Our longest assignment was four years in Alaska, but sometimes we would live in a place just six months before moving on.
My wife, on the other hand, lived in basically two places during her childhood. When she got hired after college as a professor she spent the next 33 years at BYU-Hawaii. Consistency is in her blood, while the need to move and change is in mine. Every few years I get the wander lust and feel a need to move somewhere else. Living in Hawaii, as beautiful as it is, has been difficult. I just have a difficult time sitting still this long.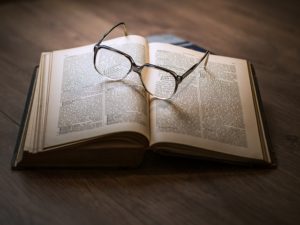 Spiritually speaking, we all have a lesson we need to learn about consistency and change. For example, my father once told my mother, "I've read the scriptures once, why would I need to read them again?" My mother, on the other hand, reads the scriptures daily, and studies them even more often than that.
What do you think? Is my father right or is my mother right? Are you happy with how often you have read and or studied the scriptures? Do you ever read the words of the prophets in the Ensign or Liahona after Conference to relearn what was talked about during Conference, or was hearing it once enough?
Lessons in change
Let's look at the following categories and explore for a moment what we can learn from them.
Talents are abilities we are either born with or they are developed through focused effort on our part. There are those who are born with innate abilities that far surpass the abilities of others in a particular area. Take Mozart, for example. At the age of four he was composing symphonies and playing for royalty. But ask yourself this question: "If Mozart had never touched a piano or picked up a pen, would he ever have been a virtuoso?"
The ability was inside of him, but he had to do something to release it. He had to sit down and learn how to play and learn how to do notation so he could write what he needed to express.
Some people are afraid to accept a calling in Church because they are afraid they might not do well. They are afraid they might look stupid or they don't have any confidence in their own ability to perform in that calling.
Look around in your ward or branch and think about those who seem to be really good at what they do. Do you think they came out of the womb that way? Is a great Primary teacher or loving priesthood leader born that way, or do you think they had to learn some lessons on how to teach others more effectively or how to reach out and touch the heart of those who had wandered away from the gospel message?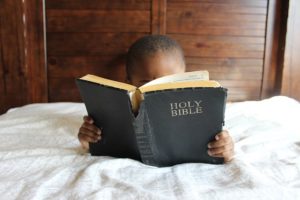 Rarely are people born with a full measure of what they can become. Actually, I would amend that to say, Never are people born with a full measure of what they can become. Trying to fill the shoes of our Father in Heaven cannot be done perfectly in mortality. Earth life is meant for us to continue the process of learning how to become like Him.
We may or may not have an ability (talent) in a particular area, but we are told in Doctrine and Covenants 46:8 to seek the best gifts (talents).
Wherefore, beware lest ye are deceived; and that ye may not be deceived seek ye earnestly the best gifts, always remembering for what they are given;
The Lord expects us to seek to be better than we currently are. That is our duty to Him, to obey His commandments and seek to become like Him. He finished that verse I just quoted by reminding us that when we seek for the best gifts we need to remember why gifts are given to us. They are given to us to both improve us, and to bless others. No gift is worth anything if it doesn't do both.
Testimony is a living thing. It is like pouring water into your cupped hands. No matter how tightly you press your hands together, eventually the water will leak out. You must continue to add to what is in your hands to keep them full.
Our testimonies are changing all the time because our view of the world affects how we understand the principles of the gospel. As our experiences change, so too does our testimony. As we learn new truth our view of the world also changes.
One of the truths about having a testimony is that not bearing it, not sharing it, will begin to starve it. By having to put what we feel into words we give life and commitment to our belief and understanding. So our testimony is always either strengthening or weakening, depending on whether we are stating through words and action what we believe.
Both stating our belief and demonstrating our belief through service is required for our testimony to continue to be living and life-giving. To sit quietly on our testimony is a death sentence to our commitment to Christ that may take years to complete, but eventually any testimony that is unexpressed and un-demonstrated will die and be discarded.
Faith is a principle of power, and cannot exist without change. Faith is a commitment to belief that is demonstrated through action. Without action on the part of the believer, the belief is nothing more than a wish or a false hope.
Faith is the laboratory of belief, which results in knowledge. Faith is the conduit through which we convert or learn that believing in truth can become knowledge of truth. It happens because we take our belief and affect a change in our life that results in knowledge of a spiritual principle. The exercise or use of the principle of faith is how we become more and more like God.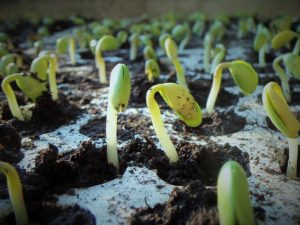 Alma taught that even just a desire to believe is sufficient for the Holy Ghost to show you that your efforts in keeping the commandments really do produce the results promised by the Lord. These little baby steps result in tiny increments in knowledge gains that change our souls a little at a time. Here is Alma 36:27-34.
27. But behold, if ye will awake and arouse your faculties, even to an experiment upon my words, and exercise a particle of faith, yea, even if ye can no more than desire to believe, let this desire work in you, even until ye believe in a manner that ye can give place for a portion of my words.

28. Now, we will compare the word unto a seed. Now, if ye give place, that a seed may be planted in your heart, behold, if it be a true seed, or a good seed, if ye do not cast it out by your unbelief, that ye will resist the Spirit of the Lord, behold, it will begin to swell within your breasts; and when you feel these swelling motions, ye will begin to say within yourselves—It must needs be that this is a good seed, or that the word is good, for it beginneth to enlarge my soul; yea, it beginneth to enlighten my understanding, yea, it beginneth to be delicious to me.

29. Now behold, would not this increase your faith? I say unto you, Yea; nevertheless it hath not grown up to a perfect knowledge.

30. But behold, as the seed swelleth, and sprouteth, and beginneth to grow, then you must needs say that the seed is good; for behold it swelleth, and sprouteth, and beginneth to grow. And now, behold, will not this strengthen your faith? Yea, it will strengthen your faith: for ye will say I know that this is a good seed; for behold it sprouteth and beginneth to grow.

31. And now, behold, are ye sure that this is a good seed? I say unto you, Yea; for every seed bringeth forth unto its own likeness.

32. Therefore, if a seed groweth it is good, but if it groweth not, behold it is not good, therefore it is cast away.

33. And now, behold, because ye have tried the experiment, and planted the seed, and it swelleth and sprouteth, and beginneth to grow, ye must needs know that the seed is good.

34. And now, behold, is your knowledge perfect? Yea, your knowledge is perfect in that thing, and your faith is dormant; and this because you know, for ye know that the word hath swelled your souls, and ye also know that it hath sprouted up, that your understanding doth begin to be enlightened, and your mind doth begin to expand.
Note that we are not taught that exercising faith will create a monumental monster step toward perfection in the next sixty days. Faith is an incremental, step-by-step process that slowly, over time produces knowledge of spiritual things, mostly in the realm of trust in God. The more we come to trust Him explicitly, the more we are able to become like Him.
Final Thoughts
You can do this same exercise with knowledge and other things in our lives as well. In each instance we can see that whether we are talking about talents/abilities, testimony, or faith, we are either increasing what we already have, whether we already have a lot or a little, or we are losing it.
Nothing of value ever remains stagnant. We are either doing something to increase its value or we are not doing what is required to increase its value, so instead it is decreasing in value and usefulness. That is the nature of all spiritually worthy things.
I have a problem with the temporary nature of mortality. I long for relationships that are consistent and constant, a world that doesn't crumble around me and need to be constantly rebuilt. But when it comes to spiritual things, stagnation spells death. In our abilities, our faith, and our testimony only constancy in our efforts to improve will produce our desired goal of becoming like our Father in Heaven.
About Kelly P. Merrill
Kelly Merrill is semi retired and writes for https://gospelstudy.us. He lives with his wife in Idaho. His strength is being able to take difficult to understand subjects and break them down into understandable parts. He delights in writing about the gospel of Christ. Writing about the gospel is his personal missionary work to the members of the Church and to those of other faiths who are wanting to know more about Christ's gospel and His Church.