The worst of the summer heat is finally behind us here in Pennsylvania, and now as the humidity levels begin to ease back, and the night time temperatures dip into the 60s again, it is peak harvest time for many of our favorite vegetables and fruits.
Just yesterday I was cutting up and stewing a bowl full of tomatoes so that they wouldn't go bad before they could be used up, my cousin in Michigan posted a picture, of a beautifully formed broccoli plant, from her garden on Facebook, and I was given a homemade chocolate zucchini cupcake from a friend. These are all sure signs that the end of summer is just around the corner and it is time for us to be soaking up a bit more sunshine and enjoying just a few more days of summer fun.
Peaches, plums, and pears are plentiful at this time, and can be found at the many road side stands as well as the farmers markets and your groceries produce dept., though picking your own ensures that you will get your fruit at just the right stage of ripeness.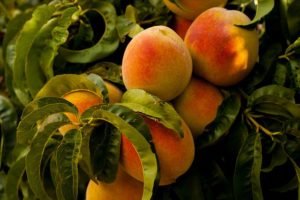 When picking peaches look for fruit that is neither too firm nor too soft. Plums should also be soft, but not mushy when gentle pressure is applied. Pears on the other hand are better if picked before they are ripe. If they are allowed to ripen on the tree pears will be over ripe. This is one fruit which should be picked when the skin has just begun to blush, but while they are still firm. Allow them to ripen for a few days on a counter top or in a paper bag, but do not leave them in plastic as they will become mushy near the core.
For fresh eating it is hard to compete with a perfectly ripened fresh pear, but for garnishing the tops of other foods peaches are one of the best!
There is a true bounty of fresh produce to be had at this time of year, but what I really look forward to in late summer are the annual Festivals.
While each area has their own festivals, unique to their own climate and location, and local culture I found that there is one which seems to be nearly universal, and that is the peach festival.
Depending on your location Peach festivals range from early June to September, and can consist of anything from pie eating contests to full out parades.
Just a few of the ones I found are:
Georgia Peach Festival – early June The Georgia Peach Festival attracts between 7,000 and 15,000 visitors during festival week, Many festival goers stay throughout the week to participate in activities including a parade, food, the world's largest peach cobbler, entertainment, etc.

Tennessee Peach Festival: Walking Horse Classic, and peach festival – July Brownsville, Tennessee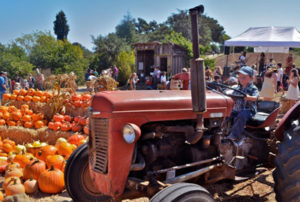 South Dakota Peach Festival  – in Late July. Sioux Falls, SD. Admission: FREE! Two fun-filled days of live music, activities, vendors and delicious foods!
Palisade Peach Festival – mid August – Palisade, CO. Four days of fun-filled, entertaining events. With more than 100 food, art and craft vendors, great live musical entertainment, a fantastic children's area, various culinary activities, numerous special events, and of course, peaches.
Michigan Peach Festival – Labor Day weekend, Romeo, MI.  The Michigan Peach Festival features a parade, classic cars and a number of items made with peaches.
Penticton Peach Festival British Columbia, Canada- August- PEACHFEST in an annual, South Okanagan Valley tradition, which first beffan in 1947, This five day extravaganza features fantastic live entertainment, a wide variety of food & merchandise vendors, arts and crafts exhibita, two parades, various competitions, and even a Square Dance Festival.
Brigham City, Utah Peach Days Festival – September in Brigham City, Utah. The festivities there include a parade, and a street fair.
Lewiston, NY Kiwanis Peach Festival – September -. An old fashioned Festival complete with a parade, Peach Shortcake, Hot Dogs, Hamburgers, carnival rides and 3 days of stage entertainment.
These are just a few of the peach festivals that I found around North America, but if you have the time to peruse your local papers you will no doubt find the hidden gems in or near your local area that I may to have been able to locate.
As summer comes to an end, people want to squeeze in just a bit more fun before school begins and the cold weather sets in, and annual harvest festivals are just the way to do it.
Carnivals, festivals, and county fairs abound throughout the summer months, but in August I really look forward to food vendors who put fresh peaches on virtually everything.
For me there is nothing quite as good on a hot day in August than fresh sliced peaches on vanilla ice cream! But you can also indulge in Peach Cobbler, Peach Pie, Peach Scones, Peach Bread, Peach Funnel Cake, and hand spun Peach Milk Shakes to name just a few possibilities.
So go out and find those opportunities to enjoy the beauties of nature while they are still fresh and widely available, because it won't be long before they are just another tantalizing memory of another summer gone by.
Resources
When Are Pears Ripe To Eat: Learn About Pear Tree Harvest Time
About Denise Mastrocola
Denise is a Michigander turned Pennsylvanian, who has been writing stories since Elementary School. Denise won an award at the annual Lansing Youth Talent Show, when she was in 10th grade, for a short story entitled Procrastination is Fatal, but didn't decide on writing as a career until she was 28 years old. While homeschooling her older children she spent 4 years working through a course from The Institute of Children's Literature. Through the years Denise's children have had a variety of health issues, many of which have been linked to various sensitives; having spent more than 20 years researching and trying different things Denise has a boots on the ground view on healthier living. Denise currently writes for 2 blogs and has several books in different stages of completion. She is planning to break ground in e publishing, and hopes to have her first Historical Fantasy book which is set during the renaissance, "Lisa, My Lisa?" ready by the first of the year.
Twitter •