Times have changed.
Shifting
I remember when spreading your message meant an expensive advertising campaign or public relations strategy. Now blogs, Internet, Twitter, Facebook, texting, and other social media phenomena allow us to reach dozens, hundreds, thousands, and even millions of people in seconds. "Going viral" is interesting terminology in today's world, for a power of which we have little or no control. Wielding that kind of influence should require a higher level of consideration and discretion.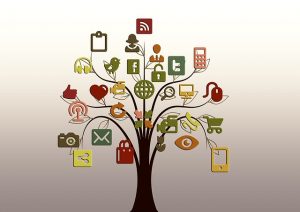 We have all sent a text message or email we regretted. Hopefully, that wasn't done in a moment of rage or unbridled emotion. Self-restraint and discipline are becoming more rare.
Yet everybody wants to be heard.
How we communicate our message may be of greater consequence than the message itself. I had a school teacher once who would begin whispering when the class became noisy or unruly. This tactic was amazingly effective. The students would suddenly quiet down and strain to hear the message he was communicating without anyone prompting them to quiet down. It taught me the difference between the power of capturing one's attention and screaming ignorance.
Our noisy world
Our society and televisions are often filled with people and programs vying for our attention by cranking up the volume or portraying deplorable subject matter.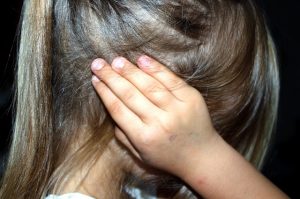 Though the level to which this tactic has fallen may be new, the strategy is as old as time. Shock's effect loses its influence if everything is appalling.
Thirty years ago, the young people in Europe were dressing and adorning themselves in outlandish ways to try and be unique and different. Gothic was used even way back then to elicit a reaction. It is not that much different today in this country. Whether bizarre clothing or eccentric hair styles or cruel text messages, the intent is often to shock others.
Ralph Waldo Emerson is attributed with saying "What you do speaks so loudly that I cannot hear what you say."
What are we saying?
Known for being one of the most successful high school basketball players in the state of Utah, Tyler Haws is only the second basketball player in state history to be named "Mr. Basketball" twice. After leading Lone Peak High School to two state titles and countless school records, Tyler Haws chose to play for BYU, but first, he served a mission.
His father, Marty Haws, summed it up this way "To be a priesthood man is a lot more important than all of the other things, and we have been able to watch that progress as he was a deacon, and a teacher, and a priest and watch him magnify his calling, watch him serve, watch his leadership ability grow.  And for us to see him honor his priesthood and know that's an important thing in his life. That's something that as a parent gives you a lot of satisfaction."
The best message
Tyler Haws agrees
"A mission has always been my plan. It's always been something I wanted to do and I know there are people in the Philippines that need the gospel and are waiting for me, and I know that when we put heavenly Father first, he is going to bless us."

"I just picture myself back at the church with my dad rebounding for me, and I just trust myself and trust that my hard work will pay off, and it will go in."
Perhaps our most effective influence has always been and still is right under our noses: our example and self-respect.
Who would have thought?
No matter your station in life, your age, or your capacity, you have an opportunity to set a good example for others, lift people up, and make the world a better place. It all starts with you.
About Walter Penning
In 1989, Walter Penning formed a consultancy based in Salt Lake City and empowered his clients by streamlining processes and building a loyal, lifetime customer base with great customer service. His true passion is found in his family. He says the best decision he ever made was to marry his sweetheart and have children. The wonderful family she has given him and her constant love, support, and patience amid life's challenges is his panacea.
Twitter •