Have you ever felt complete rejection at the deepest level? Rejection of your existence or identity?
I do a variety of editing jobs for work. I edited a training video of a self-relationship therapist doing recorded sessions with three individuals. I edited away as two women shared their story.  Suddenly, Michael began his session. My fingers stopped as my full attention swung to his face.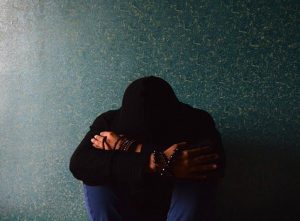 Michael shared his very personal and heart-wrenching story of growing up in a Latter-day Saint home, realizing he was gay, and being tossed out of his Mormon house when he was 16. He suddenly found himself without a home and a family, left to figure out how to maneuver life alone with nothing and no support.
At age 20, he began a relationship with a man, also named Michael. After 20 years in that relationship, at 40 years old, Michael faced emotional abandonment again because of his partner Michael's breakup.
Rejection of an Individual
Michael's persistent perspective was that his parents rejected him because their religion rejected his lifestyle. He was ejected not only from the home, but from every family bond. He was told when tossed out that he would be damned forever, while the rest of them would be exalted. So since he would be damned anyway, he was basically dead to them from that point on.
I've never seen so much pain on a person's face. His whole essence looked shattered, broken, abandoned.  I watched him, heard him, felt his anguish, and I cried.
I realized that Michael's crisis wasn't of faith versus homosexuality. The crisis was about the rejection of him as an individual and abandonment by those who had covenanted to love him forever.
I could not wrap my mind around absolute rejection of your child. I know many Mormon families with LGBTQ family members.  I have not witnessed absolute rejection. Michael's story of absolute rejection shocked my heart.
Standing Against Life's Challenges Together
There are an infinite number of lifestyle choices that drastically impact relationships. Pornography, drug and alcohol addictions, adultery, sexual, physical, emotional, abuse, pride, anger, et cetera can damage relationships and potentially lead to rejection of a relationship. In many instances, relationships totally must shift for an individual's safety. Perpetrators have to objectify another to inflict harm. When we humanize each other and value life, it's harder to inflict harm.
I'm not here to accuse any participant in Michael's story or any other story. I wasn't there. I'm not Michael's parents. I'm not Michael. But his story impacted me so deeply.
I felt a betrayal of the core values of my LDS faith. We are children of a God with a plan of happiness for all of us. Each of us has unique characteristics and purpose. And in all of our mortal-ness, we're here to help each other return to Him AND honor Heavenly Father's gift of life and agency.
Scriptural Scenarios
My mind immediately began scanning scripture stories, like I do when I need to find a fast way to identify what I'm feeling and how I should respond. I don't always respond well, but I flee to the scriptures for life examples.
I could think of a lot of familial rejection. Cain killed Abel. Laman and Lemuel tried to kill Nephi. Joseph's brothers sold him into slavery. The book of Helaman described several brother versus brother intrigues. Jared hired Akish to kill his father. Hannah felt bullied by Elkanah's other wife, Peninnah. Hosea's wife Gomer rejected him for a time in search of other lovers. Michal despised her husband King David.
But in these, and many more examples, did the perpetrator absolutely reject the other person's identity?  Murder seems like an easy yes, but in most cases, it seems like the murdering heart was more obsessed and blinded by obtaining power than by rejecting identity.
How about parental rejection?  Genesis said the voice of the Lord told Cain to leave.  Did the Lord speak to Cain directly or through prophet-mouth piece, Adam?
I can only think of one explicit example of a mortal parent asking a child to leave the home. Abraham asked Hagar and Ishmael to leave, apparently for punishment not rejection.  I don't understand the circumstances. A lot of clarifying details aren't in the Biblical story.
Abraham, of all scriptural people, would understand such intense rejection of a parent. His father Terah tried to have him sacrificed to idol gods. But even in his own extreme case, Abraham did not reject his father. Terah repented of trying to kill Abraham and during a famine, their families moved together from Ur to Haran.  But Terah eventually returned to his old ways and the Lord led Abraham completely out of the land.
Parental Rejection? The Prodigal Son
While listening to Michael's narrative, two vivid images came to mind—the father in the prodigal son's story and the Samaritan helping the beaten, wounded sufferer on Jericho Road.
Even though the son's request showed an ultimate rejection of his father, the father honored the son's desires to take his inheritance and live the good life. The father didn't agree with the son's chosen lifestyle, but he didn't reject the son because of it.
Instead, the story conveys a father vigilantly watching for his son's return. Did he live the rest of his life staring constantly down the road watching? That's not the image I see. I see a man communicating with God in prayerful love about his son. Since the man was spiritually in tune, the Spirit of God whispered to the ever vigilant father when the son was afar off. The father heard the Spirit's prompting and immediately ran to his son.
"But when he was yet a great way off, his father saw him, and had compassion, and ran, and fell on his neck, and kissed him."
Did this father suffer because of his son's choices? Yes. He said he thought his son was dead—dead physically, but not dead to him!
Jesus helped parents of children possessed with devils, children who tried to murder their parents, children who married outside the covenant, children who opposed everything their parents stood for. The Lord told Omer to flee his situation. But other parents stayed home, acknowledged the situation, turned to the Lord, and fiercely loved their children. Some stories had happy endings, like the prodigal son. Others did not. But the parents remained constant regardless.
Societal Rejection? The Good Samaritan
The wounded man, robbed of dignity, possessions, and almost life, lay in a crumpled heap on the side of the road. Technically, the robbers were his brothers. Aren't we all children of God?  We live in a world where the actions of some leave more and more souls wounded and dying on the road to Jericho.
For various reasons, people passed by the man. To them, "he's not my neighbor" absolved them of their responsibility.
Then someone, hated by the establishment himself, found the man, bound his wounds, and took him to safety. This is so visually strong to me because I've laid dying on the road to Jericho and He found and rescued me, too.
While the father in the Prodigal Son story plays a pivotal role, he is essentially a loving, supportive role. The son, who is the lead actor in the story eventually returns home.  The good Samaritan, however, is the leading role in his story. Both the father and the Samaritan act in Christlike love, but the Samaritan teaches how to love the untouchable, the despised, the abandoned and rejected.
The Road to Jericho
I am not a parent and will not have to face critical situations that every parent faces. However, I am a traveler on the Jericho Road. By choosing to travel that road, I must choose to rescue or reject wounded souls strewn along the path.
The God I worship commanded His disciples to love everyone in all circumstances.
Even without hope, Mormon loved and served those he eventually died with on the battlefield. They rejected Mormon's core values, but he did not ultimately reject them.
We each have to decide what love really means for us, and then have the Lord confirm that our definition corresponds to His definition.
I'm not sure I will ever forget the pain and abandonment on Michael's face. His profound need to be seen and—not even loved, so much more basic than that—to be acknowledged, instantly changed the immediacy I felt about the Savior's commandment at the conclusion of the Good Samaritan's story to "Go, and do thou likewise."
About Delisa Hargrove
I am a member of The Church of Jesus Christ of Latter-day Saints. I have moved 64 times and have not tired of experiencing this beautiful earth! I love the people, languages, histories/anthropologies, & especially religious cultures of the world. My life long passion is the study & searching out of religious symbolism, specifically related to ancient & modern temples. My husband Anthony and I love our bulldog Stig, adventures, traveling, movies, motorcycling, and time with friends and family.