Turmoil and trouble reach critical boiling points and violence occurs daily throughout the world. It's an "eye for an eye, tooth for a tooth" mentality…get them before they get me.  People are sleeping on their swords and possessions but losing them anyway in their blindness of mind and shortness of sight.
I haven't read a single scriptural account of someone following God's will who cowers in a corner waiting for divine judgment to randomly and coincidentally fall from heaven.  However, I have read plenty of stories of folks running into the fray and calling upon those powers to fall from heaven.
There are also so many stories of the "get them before they get me" people in the scriptures. Strong willed people from Amalakiah to Akish to Jezebel to Cain who took justice into their own hands "to rule and do according to their wills, that they might get gain and glory of the world."
So juxtaposed to those seeking for power, if the Lord expects me to rally behind His cause for freedom and light, how does He want me to react today?
This perpetual struggle for freedom and justice plays out on nearly every page of scripture. As He said to Joshua, He says to us today, "Have not I commanded thee? Be strong and of a good courage; be not afraid, neither be thou dismayed: for the Lord thy God is with thee whithersoever thou goest." Joshua conquered.
Through the Holy Ghost, the Lord will tell us what we can and should do individually and collectively.  Here are some of my favorite examples of how people exercised their ACTIVE faith, discipline, and sacred regard for other human souls.
The Lord Does the Smiting
There are many ways to fight a battle. The most effective way to conquer an enemy is to let the Lord fight the battle. Do you believe He can, He does, and He will?
The army of Syria compassed Elisha during the night. When he awoke and walked outside, he saw the army surrounding him. Elisha's servant freaked out a little when he walked outside and saw the army. "Alas, my master! how shall we do?"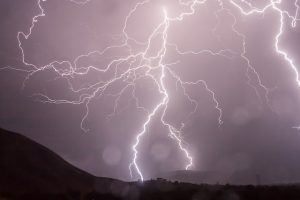 Elisha prayed. Elisha prayed for the eyes of his servant to be opened so he could see the heavenly chariots of fire all around. Elisha prayed to the Lord "Smite these people, I pray thee, with blindness. And he smote them with blindness according to the word of Elisha."
But he didn't just leave them in blindness. Elisha led them out of Dothan to Samaria and then asked the Lord to open their eyes so they could see again. With their eyes open, the army saw they were in Samaria.
"And the king of Israel said unto Elisha, when he saw them, My father, shall I smite them? shall I smite them?

And he answered, Thou shalt not smite them. …set bread and water before them, that they may eat and drink, and go to their master.

And he prepared great provision for them: and when they had eaten and drunk, he sent them away, and they went to their master. So the bands of Syria came no more into the land of Israel."
This Is a Day of Trouble
Sennacherib, king of the feared Assyrians, sent his chief of officers Rabshekeh to conquer tiny, dissenting Israel. Rabshekah stood at Jerusalem's wall and verbally attacked the people and blasphemed the Lord.  He boasted about the conquests of far stronger countries around them and said they could never stand against the 185,000 strong army he brought to bring them into subjection.
Hezekiah commanded his people to not respond to Rabshekah at all. And they listened to the verbal onslaught in complete silence. However, when they returned to Hezekiah with the message, they had rent their clothes in terror.
And it came to pass, when king Hezekiah heard it, that he rent his clothes, and covered himself with sackcloth, and went into the house of the Lord.

And he sent Eliakim, who was over the household, and Shebna the scribe, and the elders of the priests covered with sackcloth, unto Isaiah the prophet the son of Amoz.

And they said unto him, Thus saith Hezekiah, This day is a day of trouble, and of rebuke, and of blasphemy: for the children are come to the birth, and there is not strength to bring forth.
During this intense time of trouble, Hezekiah went to the temple and sought the prophet's counsel.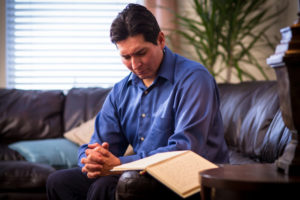 Isaiah told them "Thus saith the Lord, Be not afraid of the words that thou hast heard" and prophesied that Rabshekah would hear a rumor and he'd rush back to Assyria, which happened immediately.  The Lord promised Rabshekah would be killed at home.
Though he left, Rabshekah sent a letter reminding them that their freedom hung in the balance and promised to conquer them.
One of my favorite verses of scripture describes Hezekiah's reaction. "And Hezekiah received the letter from the hand of the messengers, and read it: and Hezekiah went up unto the house of the Lord, and spread it before the Lord.  And Hezekiah prayed unto the Lord…."
The Lord answered his prayer beautifully promising to defend the people and the city for His sake.
"Then the angel of the Lord went forth, and smote in the camp of the Assyrians a hundred and fourscore and five thousand: and when they arose early in the morning, behold, they were all dead corpses."
Praying for our enemies yields a lot of different results. Do we have the faith that the Lord can defend? Do we have faith in His timing to do so?  Are we settled enough in our confidence before the Lord that regardless of the Lord's will and timing, and even our potential demise (like Joseph Smith and Abinadi) that our ego's judgment submits to the Lord's? Do we actually trust Him in our life's battles?
Approaching The Enemy With Love
King Mosiah's sons experienced a dramatic reversal of their own spiritual dissent. As the Holy Ghost flooded into their lives again, they realized that the Holy Ghost's impact could heal the perpetual violent conflict between the Nephites and the Lamanites.
"That perhaps they might bring them to the knowledge of the Lord their God, and convince them of the iniquity of their fathers; and that perhaps they might cure them of their hatred towards the Nephites, that they might also be brought to rejoice in the Lord their God, that they might become friendly to one another, and that there should be no more contentions in all the land which the Lord their God had given them."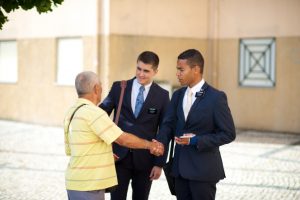 Do you realize that the Lord has persisted in this approach of delivering the hearts of men constantly for over 185 years? Missionaries carry the message of peace around the world. And nearly 16 million members live around the world–do our lives shout, convey, demonstrate this message of peace? Or are we still sifting through the contentions in the land unable to find peace ourselves?
When the sons of Mosiah reached enemy territory, the Lamanites captured and imprisoned them. They experienced crazy difficulties and every trouble. But they persevered. It wasn't an instantaneous victory. It was hard fought effort exerted for every soul, at the peril of their own lives. Ammon summarized the physical and mental efforts they made to turn the tide.
Now when our hearts were depressed, and we were about to turn back, behold, the Lord comforted us, and said: Go amongst thy brethren, the Lamanites, and bear with patience thine afflictions, and I will give unto you success.

And now behold, we have come, and been forth amongst them; and we have been patient in our sufferings, and we have suffered every privation; yea, we have traveled from house to house, relying upon the mercies of the world—not upon the mercies of the world alone but upon the mercies of God.

And we have entered into their houses and taught them, and we have taught them in their streets; yea, and we have taught them upon their hills; and we have also entered into their temples and their synagogues and taught them; and we have been cast out, and mocked, and spit upon, and smote upon our cheeks; and we have been stoned, and taken and bound with strong cords, and cast into prison; and through the power and wisdom of God we have been delivered again.

And we have suffered all manner of afflictions, and all this, that perhaps we might be the means of saving some soul; and we supposed that our joy would be full if perhaps we could be the means of saving some. …

And now behold I say unto you, has there been so great love in all the land? Behold, I say unto you, Nay, there has not, even among the Nephites.
How has the Lord commanded you to go "amongst your brethren?" How do you even view the people around you? Do you feel like they're your brothers and sisters–even after misunderstandings and persecution and hate and anger and bitterness and and and?
In the midst of everything the sons of Mosiah experienced, they wielded the power of God and they found love and joy.
The Lord Judge Between Me and Thee
Personal vendettas trouble our life experience, too. While there are certainly national and global battles to go forth against as God directs us, some of the most oppressive conflicts we experience are in our homes and families.
Tracked into a canyon and hiding, trapped, in a cave, David watched his enemy, his father-in-law, settle down in the mouth of the cave.  I imagine David leaning in the shadows watching the king's face, reliving their glory days and wondering how it all went wrong.
King Saul suspected David's anointing to be king after his irrevocable disobedience. Knowing God rejected him as king plunged Saul into perpetual paranoia, mental illness, and blinded him to rational thought.
And though Samuel had anointed David to replace Saul, David's ego didn't seek Saul's demise. So he fled from Saul's presence, away from home, comfort, peace. Saul following slaughtered many innocents who helped David.
On this night, while Saul and his men slept, David approached the king, paused, and cut off a part of his robe. David's men urged him to kill Saul. It was only fair, right? They'd been on the run from Saul's unjust, jealous vengeance for so long.
"And he said unto his men, The Lord forbid that I should do this thing unto my master, the Lord's anointed, to stretch forth mine hand against him, seeing he is the anointed of the Lord."
Saul awoke and left the cave. David approached the mouth of the cave and called after Saul in a beautiful, impassioned plea for Saul's reconciliation. Saul realized the magnitude of the situation, calling David "my son" and recognizing his own evil intentions.
David embodied the Savior's commandment:
But I say unto you, Love your enemies, bless them that curse you, do good to them that hate you, and pray for them which despitefully use you, and persecute you;  

That ye may be the children of your Father which is in heaven: for he maketh his sun to rise on the evil and on the good, and sendeth rain on the just and on the unjust.
David would not kill Saul. Not everyone is an anointed king, as was Saul, but everyone is an "anointed" son or daughter of a God who said, "Man shall not smite, neither shall he judge; for judgment is mine, saith the Lord, and vengeance is mine also, and I will repay."
David's simple statement sums up numerous scriptural examples dealing with trouble.
"The Lord judge between me and thee, and the Lord avenge me of thee: but mine hand shall not be upon thee."
The hand that God directed to kill Goliath was not commanded to kill the king who sought his life. That hand, while on the run, helped protect others and even won the trust of a Philistine king. David's hand wasn't idle and didn't cower in paralyzed fear during those years on the run. He created community and family and prepared himself to be the leader God anointed him to be–when the time was right.
If we are willing, God will use our varied talents in a way that will declare freedom, share light, and glorify His work. If we ask Him, He will direct us.
Inspired by the Savior who on His last night in mortality reported to the Father, "I have glorified thee on the earth: I have finished the work which thou gavest me to do," we can stand before the Father in our own sphere of influence and say, because of grace, I stand in the fray today according to Thy will. How can I glorify Thy name?
About Delisa Hargrove
I am a member of The Church of Jesus Christ of Latter-day Saints. I have moved 64 times and have not tired of experiencing this beautiful earth! I love the people, languages, histories/anthropologies, & especially religious cultures of the world. My life long passion is the study & searching out of religious symbolism, specifically related to ancient & modern temples. My husband Anthony and I love our bulldog Stig, adventures, traveling, movies, motorcycling, and time with friends and family.