During our family scripture study growing up, my dad had a habit of interjecting his own personal thoughts, explanations, and anecdotes every… maybe 0.7 verses.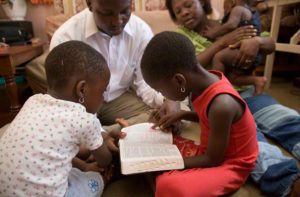 Okay, that's probably a bit of an exaggeration, but you get the point. In my and my siblings' kid brains, we were often mildly annoyed at him for doing this, but it was a good thing he did. Today in my own personal scripture study, I do that  possibly more than even he did—and I enjoy it!
My wife caught on too and began with me to find gospel parallels in many parts of everyday life: in books, movies, shows, etc. Considering that our tastes of what constitutes a good movie make it really difficult for us to find one that we both want to watch over and over and over again, if we ever tell you of a movie that we both actually enjoyed together and want to watch again, you know it's a must-see. It also means, however, that we have both seen a crazy amount of gospel parallels in it.
One of those is A Wrinkle In Time. There is one particularly profound, yet often feared, truth in that movie I want to discuss here. It's when Mrs. Who says, "The wound is the place where the light enters you."
Rather than just diving right into my personal take on this, let's go to the scriptures for examples of where this truth is taught.
Replacing Darkness with Light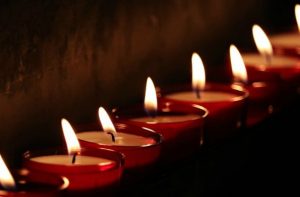 Take a look at 3 Nephi 9 in the Book of Mormon. Chapter 8 ends by talking about the mourning, howling, weeping, wailing, and tangible darkness all over the face of the land after the catastrophic destruction of the Americas following Christ's death. With this perspective, the timing of what happens in chapter 9 is absolutely awesome. Almost the entire chapter is the voice of Christ speaking to the hearts of everyone who was spared and inviting them to come unto Him. They literally heard the audible voice of Christ speaking to each one of them!
Notice the timing of that: it was right in the middle of the deepest darkness and their most desperate cries for help that they heard His voice. Only when they were brought face-to-face with total darkness did they hear the clear, piercing, soothing, inviting voice of the Lord.
Another thing that really caught my attention was that the moment when the darkness around them completely paralyzed them with fear and left them physically immobile was the same moment where the voice of Christ stunned them so much that all the crying and moaning immediately stopped. It was in that moment that the voice of Christ had so much power that it turned great guilt and mental and emotional suffering into a change of heart.
If you look carefully at the scriptures and the lives of righteous saints, you will always see that the Lord establishes consistent patterns of teaching and changing us. I have seen His pattern of using these starkly contrasting opposites of darkness and light in my own life in moments when it felt like the Lord "injected" light into me. He always does this for me by first arranging for a dark hole or injury to open up—something I am perhaps afraid to expose or don't feel ready to confront. The effect of that wound opening inside me feels something like the sound of a that egg Harry Potter opens after the first task in the Triwizard Tournament. Yet as that hole opens up and that fear, anger, hurt or loneliness is exposed, He can then displace it with His light because of His Atonement.
Exposing the Wound
My wife and I have had multiple painful experiences like this in the last few years. If you read my article about the power of a covenant, you'll get a short taste of the medical horrors my wife has faced. But in the last few years, through several hospital admissions lasting from a few weeks to a few months, she has faced pains and health problems that are an entirely new ballpark even for her. Learning to witness her suffering while often being unable to do a thing about it has also been its own struggle on my end as well. However, each time something new comes up—something that further complicates my wife's pain and requires me to be more patient and creative in making her comfortable enough to get by (even when I feel like there's absolutely nothing more I can do and the situation feels unbearable for both of us)—something divine happens. And in the last few years, those experiences have always taken place in the hospital.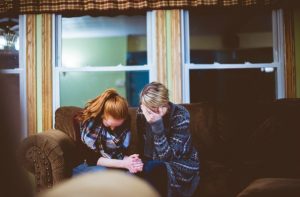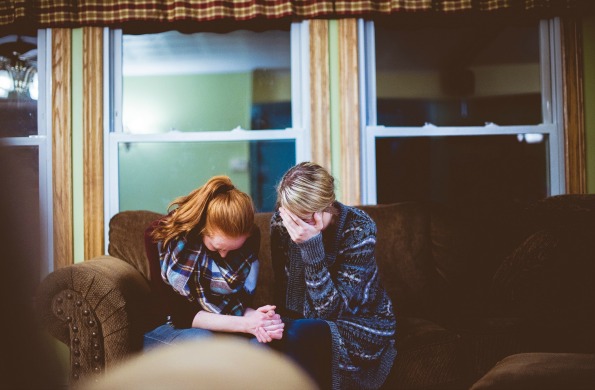 In those times, the Lord uses those dark moments to speak to us in ways that do more than just make us feel better. He heals the source of the wound while it's exposed.
My social/communication difficulties with Asperger's syndrome has presented quite a few hurdles for my wife and I to overcome as a couple. However, last year during my wife's longest hospital admission, there were a few days where the nerve pain was so bad that it put her in a different mental state. She was acting as if she had just had her wisdom teeth pulled, yet you could tell her judgement wasn't impaired at all.
After a few days of this I realized that this mental state of hers was something spiritual. For those few days, she might as well have had one foot on each side of the veil with the spiritual gifts and abilities she had. One of those gifts was the ability to speak and listen in such a way that it was impossible for me to misunderstand her, and vice versa. During those few days, we had, among other things, conversations that totally resolved deep-seated issues in each of our hearts. These were issues that were so sensitive that speaking to each other about them was nearly impossible without creating contention, yet we were able to completely resolve them!
This gift of the Spirit, temporarily granted to us because of my wife's pain-induced mental state, resulted in these unspeakably painful emotional wounds being cleaned, treated, and proverbially wrapped up in celestial white bandages, never to be worried about again.
"What if Your Blessings Come Through Raindrops?"
As the song "Blessings" by Laura Story says:
"What if your blessings come through rain drops?
What it your healing comes through tears?
What if a thousand sleepless nights is what it takes to know you're near?
What if trials of this life are you mercies in disguise?"
I certainly know this is true because I have seen it happen in so many ways firsthand. The most brilliant, holy light always shines for and in us when it can enter us via our deepest wounds. We just to stop being afraid to expose those parts of us and let in the light.
Believe me, it is so worth it!
About Paul Pulsipher
Paul served a mission in the then Canada Toronto West Mission and moved to Utah after living for ten years with his late wife, Lorraine, in Hamilton Ontario before her passing in 2019 and recently remarried in the Payson temple to his beloved Collette. He loves missionary work, piano, blogging (you can find his personal blog here!), deep spiritual conversations with friends, and hosting his podcast, Stepping Into Freedom. He can solve a 5x5x5 Rubik's cube, and puts a lot of time into gospel scholarship.