If you've read The Infinite Atonement by Brother Tad R. Callister even once all the way through, you've seen how incredible an author he is. There is one quote in that book that, among over 180 others I collected while I read it the first two times through, sticks out to me more than most of the rest and it illustrates the principle that has guided almost all of my most important decisions in my marriage. Here is what it says:
"It may have been that such a covenant [to atone] helped sustain the Savior in the Garden when all his apparent spiritual and physical energies had been exhausted, when there was "nothing left" to combat the Evil One and sin itself but the pure covenant to atone.  How many such covenants have lifted men to loftier heights, conferred upon them added strength, and generated newfound reservoirs of resistance when all else seemed to collapse around them?  So it may have been that, in some way, this covenant satisfied the laws of justice for those who lived before the Atonement was performed, and, in addition, helped to sustain the Savior in his hour of greatest need."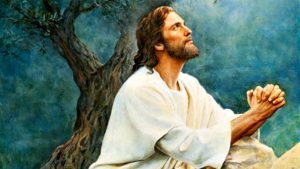 In the book, Brother Callister says a lot more about Christ's Atonement in regards to being infinite in its scope of time. For now, I just want to focus on how he speaks of the weight of a covenant. The sole fact that Jesus made a promise to the Father and to us was enough for Him to confront and conquer, head on, all the demonic powers of the evil one, unleashed in all their hellish hue. That was the power of a covenant for Him. So why not for us?
My wife and I were told extensively before we were married about the importance of the marriage covenant—that it is the highest covenant in the Church and the only one we make with two people (God and our spouse). What I really wanted to do with this is illustrate how the power of a covenant has helped me in my marriage.
Buckle up, this might make you cry—happy and sad tears.
Before I even knew my wife, she had lived the lives of ten people. The amount of abuse she endured, in every form you can imagine, even before she was born, took me a few years to even process—and I have Asperger's syndrome, so my mind and heart run a billion miles a minute. Thankfully for me, when I was first learning about her life, I was not quite 2000 miles away and couldn't act on what I'd heard, so I had plenty of time to think about the people she'd forgiven: what they had done to her, and the meekness, patience, and faith she showed in her responses.
My wife has long list of health problems including, but not limited to, PTSD, misophonia, spina bifida, recurring Crohn's disease, Charcot arthropathy, severe lymphedema, hydrocephalus, and anemia of chronic disease. To make things even more interesting, my wife is way more introverted than I am, and therefore naturally doesn't like to bring a lot of attention to herself—even for the sake of medical attention—to avoid people thinking "Oh, you poor thing." The complications of these conditions being concurrent as well as all the medications she has to take to even make her tolerably comfortable from day to day make for quite the unpredictable daily routine. Many doctors and specialists have asked her how she is in so much pain from moment to moment every day and yet still puts on a good attitude, smiles, and sometimes even apologizes because she feels like she is the inconvenience for others. Pretty mind-blowing, I know.
As you can probably imagine, the emotional complications of all that creates some… complex situations, especially considering my primary love languages are physical touch and words of affirmation. Some of the complications the Lord has allowed us to face have left many of our emotional needs within our respective love languages unmet until many of the blessings God has promised us when my wife is eventually healed are fulfilled. I'm a touchy-feely person so this has proved quite difficult.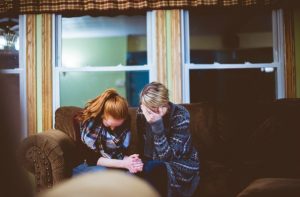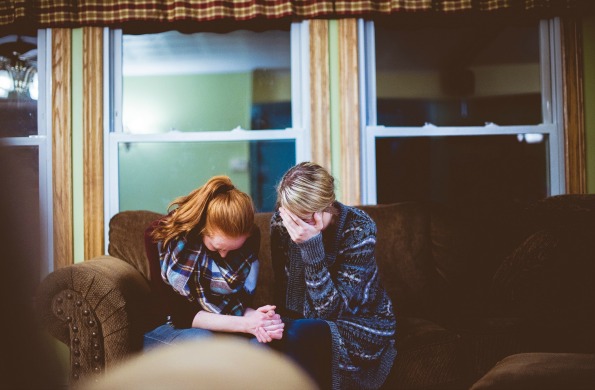 Another side effect of her health problems is that we never know when some problem is going to flare up suddenly and require immediate attention from me, so I literally can't leave her alone for more than an hour or two on any given day. This has meant we've had to be very creative and find ways to communicate that don't drive each other nuts. Our 10-year anniversary is coming up this year and we're still learning, but we have come up with plenty of ways to not get on each other's nerves and keep the peace in our home.
The reason I mention any of this is because the physical, mental, and emotional rigors of this kind of lifestyle for this many years has had some pretty drastic effects. My wife's health has progressively become worse with each year and such circumstances also naturally require the exercise of faith on a level I never dreamed would be necessary in my lifetime. Having Asperger's, I feel everything exponentially stronger and for longer than most. Therefore, learning to process the hurt I feel, the frustration at the gross injustices my wife has suffered, the monumental (even starstruck) love I have for her, and all the while trying to figure out how to express the depth of my love for her without being overwhelming, has been an adventure all on its own.
As weird as this may sound, the blessings that have resulted in all these difficulties have been just as intense, if not more so.
My wife and I have received some pretty amazing promises from God in priesthood blessings, a few of which I have permission to share here. First, she was promised that she would be completely healed of absolutely every physical, mental, or emotional problem—and in this life. We have both received some very personal promises about what the future holds for us as a couple if we remain faithful to our covenants. I have personally felt the physical presence of Jesus Christ in our home and I know with absolute confidence that He has personally attended to my wife and me on multiple occasions. Believe it or not, these are some of the more minor blessings God has, in His mercy, given us. I have felt His forgiveness, His enabling power, His peace, and His love in ways no mortal words can describe.
I know—I really know—that He lives and that He will, with absolutely perfect timing, do exactly what He said in Isaiah 54:11-12:
"I will lay thy stones with fair colours, and lay thy foundations with sapphires. And I will make thy windows of agates, and thy gates of carbuncles, and all thy borders of pleasant stones."
Another scripture that I believe illustrates this principle is in 2 Nephi 2:2:
"…thou knowest the greatness of God; and he shall consecrate thine afflictions for thy gain."
I know this is true now more than I ever did. The reason I know it is because of the commitment the Lord has helped me gain to make my covenants with Him and my wife the first priority over anything else, including (and especially) my trials. If the power of Christ's covenant to atone for us was enough for Him to descend willingly into such depths, why should a covenant with God on my end not be enough for me to descend into whatever depths He sees fit for me to go to and still respond with faithful, even joyful obedience?
There is a reason the Lord says He is bound when we do what He says. The power of a covenant is so strong for Him that He cannot break it on His end, not because He is unable to make such a choice (He obviously has the ability to choose), but because there is not even the smallest imaginable trace of such an inclination in His nature. I have a long ways to go to say that I'm keeping all of my covenants perfectly, but one thing I know I will never stop doing is to at least keep trying to do so until I am perfect at it.
In his March 2006 BYU Talk, "The Very Root of Christian Doctrine," Thomas B. Griffin said the following:
"In the temple recommend interview, we are asked, "Do you have a testimony of the Atonement of Christ and of His role as Savior and Redeemer?" In my experience as a bishop and a stake president, I can happily report that I have never had anyone answer that question other than yes; yet I have long had a concern that we don't fully appreciate that question. I think it significant that of the many roles of Christ, we are asked about only two: His role as Savior and His role as Redeemer. There must be something about these roles that is particularly important to the temple—a place where He binds us to Himself through covenants."
I find it interesting that Brother Griffin mentions this, because it emphasizes the fact the Christ's primary roles as our Savior and Redeemer are only accomplished—or in other words, we are only saved from sin and death, redeemed from the mortal condition and bound to Him and each other—upon receipt and observance of covenants.
I once answered one of those "Did You Know?" Facebook profile questions that said, "What gets you out of bed in the morning?" The question got me thinking, what is really my biggest reason for getting up each day? Amid all the horrific things I've seen my wife go through—all the moments where I felt utterly helpless in her hours of greatest need, all the unmet needs we've both suffered over the years, the unrequited love we've felt for others and inexpressible love we've felt for each other—I thought briefly of all the blessings that resulted from those moments and the only fool proof answer I could think of was "my covenants."
That is power of the covenant for me.
About Paul Pulsipher
Paul served a mission in the then Canada Toronto West Mission and moved to Utah after living for ten years with his late wife, Lorraine, in Hamilton Ontario before her passing in 2019 and recently remarried in the Payson temple to his beloved Collette. He loves missionary work, piano, blogging (you can find his personal blog here!), deep spiritual conversations with friends, and hosting his podcast, Stepping Into Freedom. He can solve a 5x5x5 Rubik's cube, and puts a lot of time into gospel scholarship.