My circumstances for the last 10 years have been pretty unique. God has put me in a place that has allowed me to learn some pretty cool lessons, via both harrowing experiences and glorious, revelatory, spiritually delicious ones.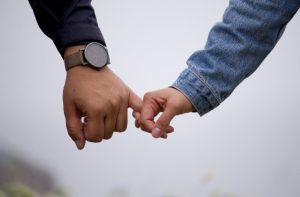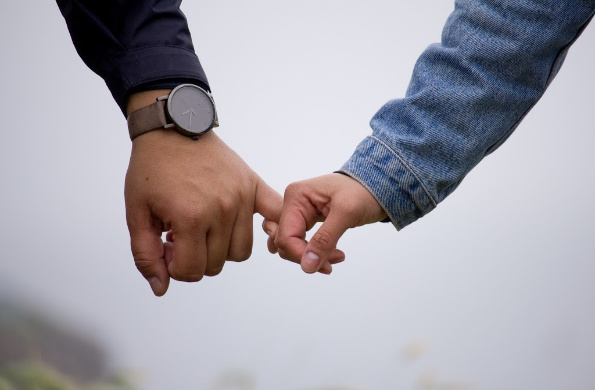 If you've read any of my previous articles on LDS Blogs, on my personal blog, or heard any episodes of my podcast, you'll know that my wife struggles with many, many different health issues. In the just over 10 years of our marriage, that has put me in the position of 24/7 caretaker, nurse, cook, housekeeper, shopper, secretary, and more — so the learning curve there has been quite the course in "sink or swim."
With that in mind, one of the greatest spiritual gifts God has blessed me with is an unrelenting and unyielding charity and loyalty to those whom I love most. I'm not always perfect at it, but I've never had the emotional capacity to even think about giving up on them.
Satan has worked hard to try and exploit that trait and has thrown really heinous, evil temptations to which he knows I'm especially susceptible in an effort to make me put that focus and loyalty into those evil practices. I imagine him, in a temper tantrum, saying, "Fine! If I can't get you to abandon the people you love, I'll make you do things that make others want to abandon you!" But I recently was shown in different ways by two different people how important it is to do more than just punch back.
I started my podcast partially in an effort to ramp up the amount of light I was using to displace the darkness that occurred when the adversary tried to put those awful thoughts and feelings in my mind and heart. The other motive was to help others find spiritual nuggets to overcome the same weaknesses I myself was trying to fight. Then, recently these two people who helped me with a major perspective shift impressed on me the importance of doing more than just fighting back on my own. I had to respond to every one of the adversary's individual attacks with, relatively, an overabundance of light. I had to proverbially respond too what feels like his dementor attacks with this each and every time: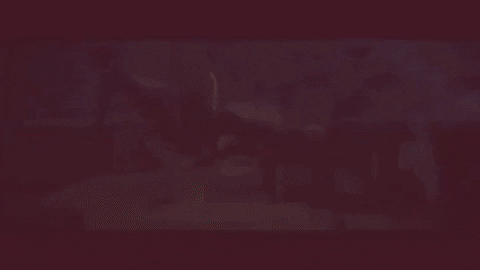 …And it's so refreshing!
Total immersion in the gospel is the only thing that will win out against our greatest weaknesses. As I recently read in The Miracle of Forgiveness:
"In connection with repentance, the scriptures use the phrase, "with all his heart" (see D&C 42:25). Obviously this rules out any reservations. Repentance must involve an all-out, total surrender to the program of the Lord. That transgressor is not fully repentant who neglects his tithing, misses his meetings, breaks the Sabbath, fails in his family prayers, does not sustain the authorities of the Church, breaks the Word of Wisdom, does not love the Lord nor his fellowmen. A reforming adulterer who drinks or curses is not repentant. The repenting burglar who has sex play is not repentant. God cannot forgive unless the transgressor shows a true repentance which spreads to all areas of his [or her] life."
I wonder if many out there might protest this idea from President Kimball by invoking the idea from the Doctrine and Covenants that any blessing we get (or don't) from God is by obedience to that law upon which it is predicated (or lack thereof).
I don't think President Kimball's quote necessarily disagrees with that doctrine. I think the idea behind his quote is simply that if we truly want to change our disposition to do evil, the way we do that is not by replacing one sinful behavior with another one. Our commitment to do an about-face from sin and put ourselves in total immersion in the gospel has to be absolute and permanent change.
Does being repentant have to mean I never commit another sin again? I don't think that's what President Kimball would have us believe. Rather, the message is that we at least have to turn with a much stronger zeal towards the spiritual than we did before we got entangled in sin in the first place. If simply returning to our previous level of spirituality actually constituted a sufficient effort, I would think we would never have fallen to said sin in the first place.
As Tad R. Callister says in The Infinite Atonement:
"The Savior's plunge into humanity was not a toe-dipping experience. It was a total immersion. He did not experience some pains and not others. His life was not a random sampling, a spot audit; it was a total confrontation with and internalization of every human experience, every human plight, every human trial."
If Christ's experience was an all-in plunge into the whole of human experience, why should our plunge back into the ocean of the light of the Lord be any less if we are truly repentant? A mighty change of heart naturally requires a mighty change of lifestyle and the things that we want most from moment to moment.
I can tell you from personal experience that every effort I have made over the last 10 years to make my immersion in the Lord's light has been more rewarding that I could have ever imagined. By creating spiritual habits, my gospel immersion has become more absolute and all-encompassing.
Try it. You won't regret it!
About Paul Pulsipher
Paul served a mission in the then Canada Toronto West Mission and moved to Utah after living for ten years with his late wife, Lorraine, in Hamilton Ontario before her passing in 2019 and recently remarried in the Payson temple to his beloved Collette. He loves missionary work, piano, blogging (you can find his personal blog here!), deep spiritual conversations with friends, and hosting his podcast, Stepping Into Freedom. He can solve a 5x5x5 Rubik's cube, and puts a lot of time into gospel scholarship.