One of my favorite hymns in The Church of Jesus Christ of Latter-day Saints' current hymnal is a song written and composed by Phillip Paul Bliss entitled "More Holiness Give Me."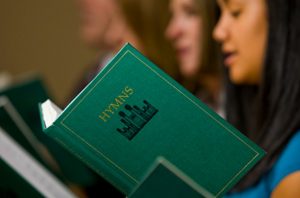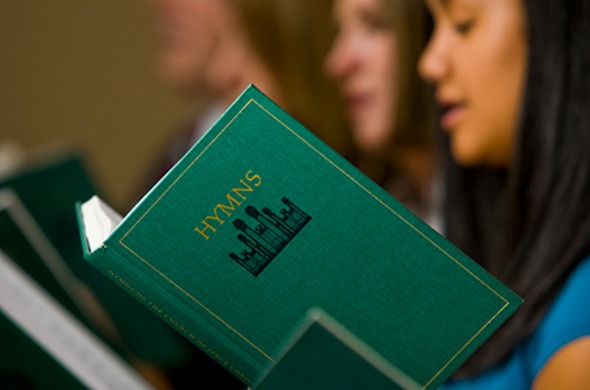 1. More holiness give me,
More strivings within,
More patience in suff'ring,
More sorrow for sin,
More faith in my Savior,
More sense of his care,
More joy in his service,
More purpose in prayer.
2. More gratitude give me,
More trust in the Lord,
More pride in his glory,
More hope in his word,
More tears for his sorrows,
More pain at his grief,
More meekness in trial,
More praise for relief.
3. More purity give me,
More strength to o'ercome,
More freedom from earth-stains,
More longing for home.
More fit for the kingdom,
More used would I be,
More blessed and holy—
More, Savior, like thee.
Why is it one of my favorites? I love it because it helps me understand what I can do in this life to work towards the eternal goals the Savior has laid out for us — to become even as He is (see 3 Nephi 27:27), which, in other words, means to be perfect like He and the Father are perfect (see 3 Nephi 12:48).
We know that none of us will be just like the Savior in this life and attain perfection. The Lord knew that, too. They are eternal goals precisely because the Lord knew it would take more time than we have in this life to reach them. Some might say that seems ridiculous, but the Lord, who loves us, is all about goals and striving towards reaching them. He expects us, as President Nelson has so aptly explained, to "do better and be better" every day. 
"More Holiness Give Me" helps me understand how to do that. For me, it sets a pattern for my prayers. Here's what I think about as I read it and sing it.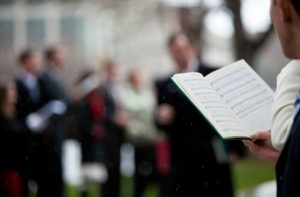 More holiness give me: "Help me, dear Father, to be more like Thee and Christ. Help me to do better and be better every day."
More strivings within: Please fill me with the fire of desire to keep Thy commandments, keep my covenants, and walk uprightly before Thee.
More patience in suffering: Help me, loving Father, to have greater patience in my trials. Help me to put off the natural man, to be humble, and to become "as a child, submissive, meek, humble, patient, full of love, willing to submit to all things which [Thou seest] fit to inflict upon [me]" (See Mosiah 3:19).
More sorrow for sin: O kind Father, help me to feel sincere, heartfelt, godly sorrow for those things which I do that are wrong in thy sight. Help me to feel sorrow that I have offended Thee and Thy Spirit and to have a mighty change of heart, that I might have no more desire or disposition to do evil (see Mosiah 5:2).
More faith in my Savior: "Dear Father, I believe in Jesus Christ. Please help me to believe Christ! Help me to believe that He truly is the Christ, that He knows me personally, and that He truly is mighty to save!"
More sense of His care: "Father, help me to recognize the gentle caresses of Thy and the Savior's love for me, especially when I'm going through personal challenges. Help me to remember and know that I'm not alone!"
More joy in His service: "Help me, Father, to love my family and everyone around me and to show that love through service. Help me to find true joy in serving my fellowman and to remember that when I serve them, I'm serving Thee."
More purpose in prayer: "Father, forgive me for all the times when I'm praying and I let my mind start to wander. Please help me to stay focused and pray with real intent."
That is just working through the first verse, but you get the picture. By reviewing the words and pondering them in my heart, the song truly becomes a prayer for me and helps me in my efforts to draw closer to my Heavenly Father.
That is how this and so many other beautiful hymns help me. They help me to feel closer to God. They inspire me when I feel discouraged. They lift my mind to higher places and higher thoughts when the adversary of all souls tries to move in with his minions, and they give me the power to drive him out. 
How do hymns help you? How do you use them to bless you? Feel free to leave a comment. I'd love to hear from you!
If you're not as familiar with the hymns as you ought to be or want to be, there is no time like the present to become more familiar. If you choose to do so, I can promise you that you'll be glad you did.
About Randall McNeely
Randall McNeely is a husband, father of five, and author. He is also a singer/songwriter and has written several patriotic songs, children's songs, and multiple religious hymns. The best known is 'Oh Jesus, Savior of Mankind', which won a Special Recognition award in The Church of Jesus Christ of Latter-Day Saints 2008 Music Submission contest. He and two of his daughters have also recorded and released the children's song Everybody Speaks Smile! Randy has a firm testimony of Jesus Christ. He is the light and the life of the world. It is said and written of Him that "He went about doing good." In doing so, He weaved light into the hearts and souls of all with whom He came in contact, both in word and deed. Randy's desire is to have the same said of him. He wants to have the words and lyrics he writes uplift, inspire, and bless others. To read more articles by Randy visit his Pure Testimony website at www.puretestimony.org.
Twitter •