My most loved (and most often applied) scripture story is a story about fear—fear of an unknown future, fear of apparent death, all-around fear.
The king of Syria sought to capture Elisha the prophet. During the night, a large, intimidating army encircled the city of Dothan where Elisha and his servant lived. The servant woke up, saw the army and freaked out. Elisha's response and the subsequent manifestation have comforted my soul for decades.
And when the servant of the man of God was risen early, and gone forth, behold, an host compassed the city both with horses and chariots. And his servant said unto him, Alas, my master! how shall we do?

And he answered, Fear not: for they that be with us are more than they that be with them.

And Elisha prayed, and said, Lord, I pray thee, open his eyes, that he may see. And the Lord opened the eyes of the young man; and he saw: and, behold, the mountain was full of horses and chariots of fire round about Elisha.
Have you imagined what this would look like? Stop for a moment and imagine the mountain full of angels in chariots of fire around Elisha. Imagine that same scene around you. Just that image in my mind brings peace.
See, this promised protection wasn't just for Elisha and his servant. The Lord promised,
I will go before your face. I will be on your right hand and on your left, and my Spirit shall be in your hearts, and mine angels round about you, to bear you up.
I've felt the power of the Lord's promise to be with us captured in the words of "How Firm a Foundation," a favorite hymn.
Imagine yourself in each scenario! See the Lord helping you stand again and leading you through a deep river. See yourself in the midst of fire—I like to imagine Shadrach, Meshach, and Abednego's fiery furnace experience—and see the Savior with you. Imagine yourself crying into the Savior's arms, pleading for rest. Imagine feeling His strength emanating through your soul.
"Fear not, I am with thee; oh, be not dismayed,

For I am thy God and will still give thee aid.

I'll strengthen thee, help thee, and cause thee to stand…

Upheld by my righteous, omnipotent hand.

When through the deep waters I call thee to go,

The rivers of sorrow shall not thee o'erflow,

For I will be with thee, thy troubles to bless…

And sanctify to thee thy deepest distress.

When through fiery trials thy pathway shall lie,

My grace, all sufficient, shall be thy supply.

The flame shall not hurt thee; I only design…

Thy dross to consume and thy gold to refine.

The soul that on Jesus hath leaned for repose

I will not, I cannot, desert to his foes;

That soul, though all hell should endeavor to shake,

I'll never, no never, I'll never, no never,

I'll never, no never, no never forsake!"

(How Firm a Foundation, Hymn 85)
What are your current fallings, and rivers, and fires, and stresses? See Jesus in those situations with you. He is our firm foundation, the Rock upon which we can build!
Fear Not, I Am With You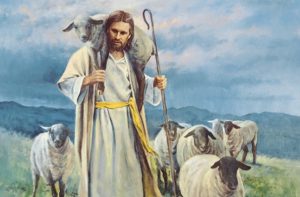 The following are some of my favorite passages in fearful times and stressful storms.
Yea, though I walk through the valley of the shadow of death, I will fear no evil: for thou art with me; thy rod and thy staff they comfort me.

Thou preparest a table before me in the presence of mine enemies: thou anointest my head with oil; my cup runneth over.

Surely goodness and mercy shall follow me all the days of my life: and I will dwell in the house of the Lord for ever.
Fear thou not; for I am with thee: be not dismayed; for I am thy God: I will strengthen thee; yea, I will help thee; yea, I will uphold thee with the right hand of my righteousness.
Thou wast precious in my sight . . . and I have loved thee . . . Fear not: for I am with thee.
And David said to Solomon his son, Be strong and of good courage, and do it: fear not, nor be dismayed: for the Lord God, even my God, will be with thee; he will not fail thee, nor forsake thee, until thou hast finished all the work for the service of the house of the Lord.
As I was with Moses, so I will be with thee: I will not fail thee, nor forsake thee.

Be strong and of a good courage: for unto this people shalt thou divide for an inheritance the land, which I sware unto their fathers to give them.

Only be thou strong and very courageous, that thou mayest observe to do according to all the law, which Moses my servant commanded thee: turn not from it to the right hand or to the left, that thou mayest prosper whithersoever thou goest.

This book of the law shall not depart out of thy mouth; but thou shalt meditate therein day and night, that thou mayest observe to do according to all that is written therein: for then thou shalt make thy way prosperous, and then thou shalt have good success.

Have not I commanded thee? Be strong and of a good courage; be not afraid, neither be thou dismayed: for the Lord thy God is with thee whithersoever thou goest.
Over and over again, the Lord makes the same promise to His children: I am with you.
Applying His Promise to Us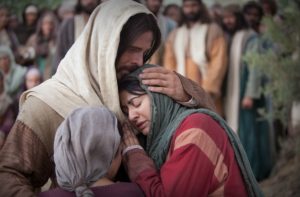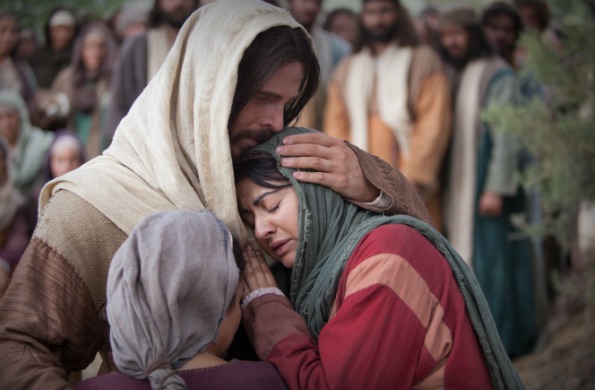 What if we hear the promise to others but haven't experienced it for ourselves? Sure, God saves others like those prophets, but for whatever reason, that promise must not apply to me. How do we access His promises if we don't believe they apply to us?
I used to believe that—that everyone else had access to the Savior's grace, but somehow I couldn't really, fully access it. The reasons why don't matter now. And it doesn't matter why any of you might feel that way either. But it is time to change that mindset.
I challenge you to internalize these verses from Jeremiah 29. I found them when I didn't really know if I could find peace in Christ.
For I know the thoughts that I think toward you, saith the Lord, thoughts of peace, and not of evil, to give you an expected end.

Then shall ye call upon me, and ye shall go and pray unto me, and I will hearken unto you.

And ye shall seek me, and find me, when ye shall search for me with all your heart.

And I will be found of you, saith the Lord.
I read them over and over again periodically. I prayed for help to believe. I called on HIs name. And I found Him. It wasn't hard. He promises to come to us as soon as we'll let Him.
Carest Thou Not That We Perish?
The Savior and some disciples took a boat across the Sea of Galilee. Suddenly a storm threatened their lives. The Savior slept peacefully through the storm. The disciples stressed and feared for their lives. But they knew they could ask Him for help.
"Carest thou not that we perish?" How many times have I asked heaven that?!
And there arose a great storm of wind, and the waves beat into the ship, so that it was now full.

And he was in the hinder part of the ship, asleep on a pillow: and they awake him, and say unto him, Master, carest thou not that we perish?

And he arose, and rebuked the wind, and said unto the sea, Peace, be still. And the wind ceased, and there was a great calm.
A great calm.
Imagine yourself on that boat. Imagine yourself battered and drenched from the waves that broke over the bow and stern trying to sink the boat. Imagine yourself somehow making it to the stairs and calling to Jesus to wake up and help you! And imagine when He does. What does it feel like? What changes?
And he said unto them, Why are ye so fearful? how is it that ye have no faith?
How do we respond to His question on the boat? How do we respond to His question in our lives?
The scriptures show me that our fear is not isolated. The scriptures also show that when we believe in the Lord, faith replaces fear. And by some amazing, almost incomprehensible miracle, it's possible to feel a great calm even in the midst of raging river or ferocious fire or stormy sea, because Jesus can say to the storm of fear in us, "Peace, be still." And there will be a great calm.
About Delisa Hargrove
I am a member of The Church of Jesus Christ of Latter-day Saints. I have moved 64 times and have not tired of experiencing this beautiful earth! I love the people, languages, histories/anthropologies, & especially religious cultures of the world. My life long passion is the study & searching out of religious symbolism, specifically related to ancient & modern temples. My husband Anthony and I love our bulldog Stig, adventures, traveling, movies, motorcycling, and time with friends and family.