Certain lessons are only learned one way, and that is through difficulty.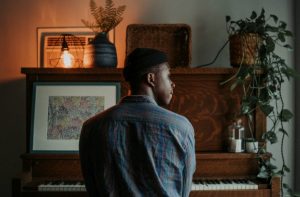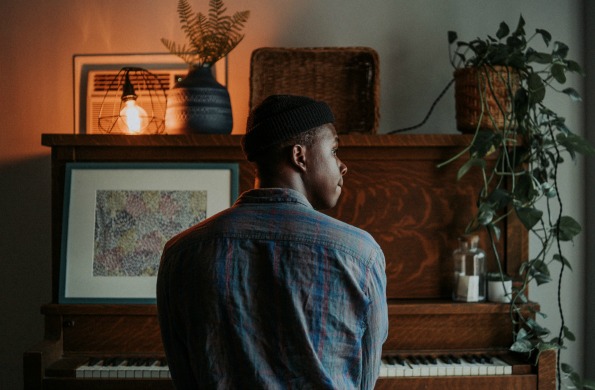 None of us expect greater payoffs before we expend effort. We accept that principle and apply it every day when we go to school, save for a rainy day, work to improve our skills, and regularly exercise.
For example, learning to play the piano takes repetition, dedication, and practice. Appreciation takes sacrifice and humility. And wisdom often requires passing through the school of hard knocks.
What a loss to go to all that trouble and learn nothing from the experience. I mean, it's a shame if you or I trod the winepress through some great or terrible experience and fail to learn the important lessons.
My home is filled with outdoor enthusiasts: hikers, bikers, snowboarders, rock climbers, and river rafters. Many of these activities take skill, hard work, and enormous amounts of dedication. I find myself barely able to keep up, yet on occasion have joined in some of these activities. For instance, a few years ago, I climbed Mount Timpanogos. For me, it was surreal and the realization of a dream come true. Admittedly, I quit nearly 5,000 times and was severely limited by trail mix overdose, yet gratefully I endured to the end. 
Google reports the summit of Mount Timpanogos is 11,749 feet, the second highest peak in the Wasatch Mountains. I consider the hike from the Timpooneke Trail to be one of the best hikes in Utah. Reaching the summit will require 4.5 hours. The summit is 7.5 miles one way with an elevation gain of 4580 feet on a well-maintained trail. 
Nebo is the highest peak along the Wasatch Front, measuring in at a blistering 11,928 feet and is next on my bucket list.
Yet it would be ludicrous to expend all the effort required to reach the top of these mountains and never take the opportunity to look out over the horizon and enjoy the accomplishment; to never see the view saved exclusively for astronauts and airplane pilots. I think you would agree that it would be sort of crazy getting all the way up to the top of the peak and never relishing the achievement. None of us would say to keep your head down and avoid noting the amazing view reserved for such a situation.
Similarly, enduring the challenges of a hardship without tapping into the available lessons that can be learned to benefit and bless those involved is equally absurd.
I am not afraid. Pandemonium is exploding all around us. The media make the terrible look hopeless and bleak, and it gets worse every day. Yet somehow I do not feel the anxiety or fear that seems so prevalent and ubiquitous.
Am I unique? Is it just me? I don't think so. How so? 
Well, I can't really explain it, but I am wondering if others are somehow failing to see the Lord's hand in this work every single day. While many have extolled the positive effects that have come from this trial despite the enormous hardships faced by some, I realize death, suffering, and fear are rampant. Yet there are heroes lifting people and improving our community and camaraderie—those making good come from the hardship and enormous pain. In a chat I was reading that lauded God's hand in our lives during this challenge, a reader posted something like "Did God cause the virus?" Admittedly, I did not read any more. I assumed that the discussion would degrade into blame, ridicule, and anger or disappointment, perhaps even disgust. I thought I would like to avoid the banter. Actually, I understand all those emotions. This is a tough situation to handle and scary for many, but we need not endorse the outcomes of fear, frustration, or anger.
The affected come from every walk of life, yet we all want the same thing—freedom from disruption and peace in the midst of adversity.
To overcome this pandemic, we need to pull together. I have seen much evidence that is already happening.
Certainly good comes as we try and lessen others' burdens.
Whether you feel God produced the pandemic is not the pertinent question. God causes, allows, or prevents all things—we decide whether they become blessings, hardships, or triumph by how we respond.
Enduring to the end is what God requires of us. 
We must first pull together, and then His blessings will come.
There is a lesson waiting for you and me somewhere in this pandemic—don't miss it.
About Walter Penning
In 1989, Walter Penning formed a consultancy based in Salt Lake City and empowered his clients by streamlining processes and building a loyal, lifetime customer base with great customer service. His true passion is found in his family. He says the best decision he ever made was to marry his sweetheart and have children. The wonderful family she has given him and her constant love, support, and patience amid life's challenges is his panacea.
Twitter •