Coming up in a few weeks we will be having a lesson in Relief Society and Priesthood on eternal marriage. I thought I would take this opportunity to make a few comments about it using President Joseph Fielding Smith's words on the subject. This is one lesson I hope you will read and reread before participating in class.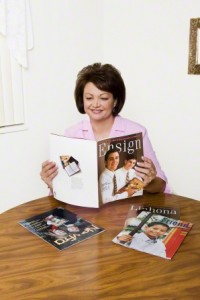 All I ever wanted out of life was that it be predictable, unchanging, and calm. Unlike many people, I like boring. Naturally, then, I have lived in twenty homes in seven states, and have encountered unpredictable life changes at every turn.
I found the video shown below this paragraph  recently. It's a flash mob my friend witnessed that happened in Salt Lake City at the Mormon Temple Square. There were hundreds of teenagers and young adults gathered there. They had choreographed dances and sang songs about being part of the Army of Helaman (a Book of Mormon story about very righteous young men protected by God). And it was quite clear they were having a blast as they sang and danced, surprising all the bystanders watching. It was so inspiring!! I watched it many times.
Nature is a great teacher. In the mountains far away from civilization, my awareness of the natural world is heightened. The air is fresher; the skies seem to go on forever. The mountains are majestic and the evergreens more fragrant. Wildlife in its natural setting is in balance with the environment. There is a harmony between flora and fauna that is innate in its very essence. If we tune in to the subtly of nature, we'll find it has much to teach us about our spiritual journey back home.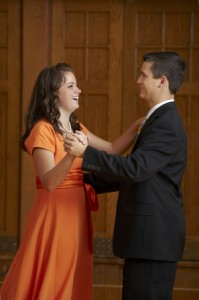 Sixteen-year-old girls are always excited when thinking about this. On the other hand, sixteen-year-old boys are usually scared to death at this thought. What is it?
A friend spoke in Sacrament Meeting (LDS worship service) recently and said that our problems are ours alone, but we alone have been given the tools to make them our servants. That thought hit me square in the face because I have been doing research on how children with disabilities affect marriage. I've been struggling with this article because I usually write about what I know. I feel inadequate writing about things I have never experienced firsthand. Friends asked me to write this article, and I felt compelled to make the attempt, even feeling incompetent.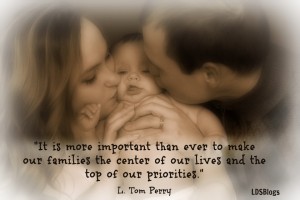 Recently I have been overwhelmed by the number of ways that the family is under attack. It has been hard to watch as many of my friends who were married only a year or so have had marriages end in divorce. It seems to be coming from both husbands and wives. In some cases I have been a witness for a long time. I've seen the long term effects on both individual members of the marriage partnership, and also upon their children. Russell M. Nelson teaches that "While salvation is an individual matter, exaltation is a family matter." What greater gift is there than to be exalted in our families? I submit that there is nothing!
Texas has five required subjects for homeschoolers to teach: reading, spelling, grammar, mathematics and good citizenship. You may have to reread that a few times. Perhaps we should assume that a good citizen has a clue about science, music, art, history, and health.
According to Wikipedia, the French word déjà vu literally "already seen", is the phenomenon of having the strong sensation that a current event or experience has already happened in the past, whether it has actually occurred or not.
Personal growth is an important and key part of our mortal experience. Nowhere does the Lord tell us that we are expected to be perfect today. He does tell us we need to become perfect, but that expectation is not for today. In 2 Nephi 28:29-30 Nephi warns his people saying,