When we think about Thanksgiving, we often get caught up in the menu, decorations, and guest list and forget the reason we have the holiday. Thanksgiving is meant to be a time to slow down and pay attention to the blessings God has given us and to thank Him for them. It's a time to remind us that no matter how difficult things might be, we can always find something to be thankful for. Following are some ideas for putting the thanks back into Thanksgiving.
The Book of Mormon Musical mocked the idea that religion could have anything to offer the poor in Africa. However, The Church of Jesus Christ of Latter-day Saints, whose members are sometimes called Mormons, has sponsored many official humanitarian projects in Africa. The models they use are also being followed by Mormons who start independent non-profits in Africa. Following are five non-profit charities run by Mormons independent of their church, but motivated by the Christ-like behavior expected of Mormons and the models of sustainability and self-sufficiency.   These are but a few of the charitable organizations run by every day Mormons to benefit the needy in Africa.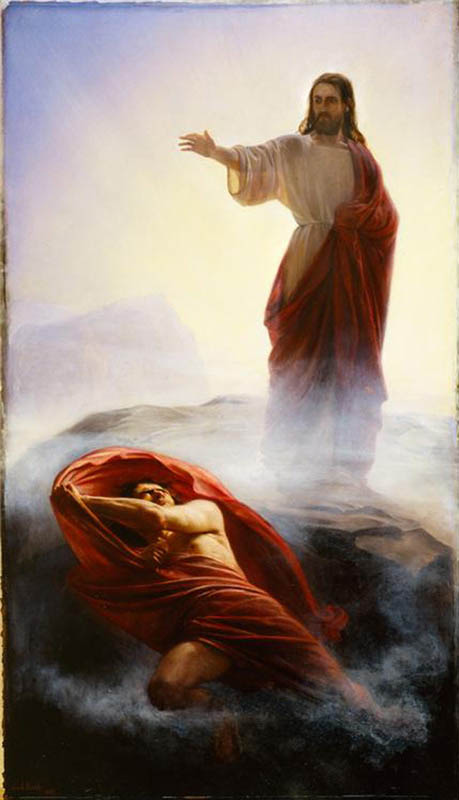 Elizabeth Smart, at age fourteen, told God she was prepared to and willing to serve Him, but needed to know how to do it. Just days later, she was kidnapped by a mentally ill husband and wife. The man considered her his "wife" and repeatedly raped her, beat her, starved her, and forced drugs and alcohol into her system. She didn't understand, right at first, how God could do that to her just after she committed herself to serve Him. Was this His plan?
With the baptism of Prince George, son of Prince William and Kate Middleton, baptisms may come back into fashion. According to the BBC, baptisms in the Church of England are declining, with just one in three being christened in 1980 and a little more than one in ten in 2011.  Baptisms in general for people of all ages have dropped from 266,000 to 140,000 in the same time period. Catholic baptisms also declined by half between 1964 and 1977. The numbers have continued to drop, but at a lower rate, and are now at 60,000 baptisms per year. In the Church of England, which is the official church of the British royal family, many children are now being baptized when they are older. They are sometimes baptized with the next sibling to save cost or when they are old enough to remember the ceremony. (See Tom Heyden, 10 ways christening has changed, BBC News Magazine, 22 October 2013.)
I suppose you could easily say we were house-poor, since we couldn't afford furniture.  We did manage a homemade sofa; my husband finally constructed a pretty cool wood frame for which I sewed pillows. I had an imaginary grand piano for a space that stayed empty, but that's OK.  We all had beds to sleep in and a place to sit and eat, just mostly nothing in the living room.  Still, that was our private concern.  Our "front yard," also imaginary, was our neighbors' business.  The neighborhood was now old enough that every house had landscaping. . .except ours.  We were an eyesore  a mound of dirt amidst a lane of greenery.  The builders had been kind enough to plop down about a foot of topsoil, which meandered from the driveway without rhyme or reason.  The backyard was naked, too, but hidden from the street, so the big worry was the front.
I love my family, and I love spending time with them—parents, siblings, grandparents, aunts, uncles, cousins, great-uncles, great-aunts… you get the picture. And we all have so much fun when we get together! Last summer, however, there was an elephant on the picnic table, so to speak—one that I didn't really know how to get around. I had relatives who had decided to participate in same-gender relationships. For some people, that may not be a big deal. But it was for me. I've been taught that this goes against the laws of God, and I firmly believe that marriage is only between a man and a woman. I had no idea what to say or how to even act, so I kind of avoided them. As a member of The Church of Jesus Christ of Latter-day Saints—sometimes inadvertently called the Mormon Church—I try to follow the teachings of Jesus, to love the sinner but hate the sin. But with such a complex and sensitive issue, I just didn't know how to get past that big elephant.
Homosexuality and same-sex marriage are complex, sensitive, and often divisive issues that reach to the core of our deepest human emotions—our belief in God and His laws, our identities, our relationships and families, and our happiness in this life and the next. The Church of Jesus Christ of Latter-day Saints—sometimes inadvertently called the Mormon Church—issued this statement:
Nothing.  Just hang out.
Having it all–that's the new American dream, right? Media tell us that we–men and women alike–can have a high-power executive career, a rich and fulfilling family life, and time and money to go boating on the weekends. We can have all of that if we just try hard enough, right? Right?
1. Like Ted, Mormons love their kids.