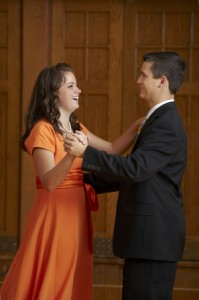 Sixteen-year-old girls are always excited when thinking about this. On the other hand, sixteen-year-old boys are usually scared to death at this thought. What is it?
A friend spoke in Sacrament Meeting (LDS worship service) recently and said that our problems are ours alone, but we alone have been given the tools to make them our servants. That thought hit me square in the face because I have been doing research on how children with disabilities affect marriage. I've been struggling with this article because I usually write about what I know. I feel inadequate writing about things I have never experienced firsthand. Friends asked me to write this article, and I felt compelled to make the attempt, even feeling incompetent.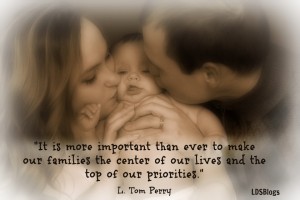 Recently I have been overwhelmed by the number of ways that the family is under attack. It has been hard to watch as many of my friends who were married only a year or so have had marriages end in divorce. It seems to be coming from both husbands and wives. In some cases I have been a witness for a long time. I've seen the long term effects on both individual members of the marriage partnership, and also upon their children. Russell M. Nelson teaches that "While salvation is an individual matter, exaltation is a family matter." What greater gift is there than to be exalted in our families? I submit that there is nothing!
Texas has five required subjects for homeschoolers to teach: reading, spelling, grammar, mathematics and good citizenship. You may have to reread that a few times. Perhaps we should assume that a good citizen has a clue about science, music, art, history, and health.
According to Wikipedia, the French word déjà vu literally "already seen", is the phenomenon of having the strong sensation that a current event or experience has already happened in the past, whether it has actually occurred or not.
Personal growth is an important and key part of our mortal experience. Nowhere does the Lord tell us that we are expected to be perfect today. He does tell us we need to become perfect, but that expectation is not for today. In 2 Nephi 28:29-30 Nephi warns his people saying,
I have always been a lover of words- both the written and spoken word. They can be deeply moving; motivating armies to rise or nations to panic. One of my favorite stories is of Orson Wells and the prank he played on the world. In 1938 his theater company went on the radio and performed an adaptation of H.G. Wells' book War of the Worlds. People panicked in the street. Tho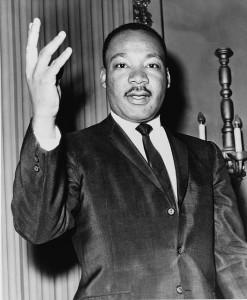 usands of people flooded emergency services with phone calls asking how to flee the city. Scores of adults required treatment for stress and hysteria. Now I realize that the gullibility of those people was not strictly because of the power of words. But it's a gripping example, right?
Recently, I wrote an article here about one of my ancestors. He was noted for his devotion to caring for the poor in his town, feeding hundreds of hungry people who lined up at his door each day. What I didn't mention was that nearly everyone in this town was family. It was a small mountain town in Kentucky, and their isolation led to most people in town being related, often through several different lines.
As a youth leader, we performed a skit along with the teen-age girls on the parable of the ten virgins. We did it with a modern-day spin, using flashlights. When the five foolish virgins realized their flashlights didn't work, they came begging the five wise ones for help. One foolish girl said, "Yours has two batteries—couldn't you give me one?" The wise one answered, "Sorry, this flashlight only works with two good batteries. You need to go buy some." That simple flashlight taught the parable to me in a way the oil lamps never had.
Right around this time of the year, members of The Church of Jesus Christ of Latter day Saints start to talk about their pioneer heritage. Why, you ask, do we hear all about the pioneer stories at this particular time?  Because July 24th is the anniversary of the Mormon pioneers entering the Salt Lake Valley back in 1847. Every year since then, LDS church members celebrate the devotion, heroism, and endurance of those people making the trek across the country. Some even came from across the world to be together with the other "Saints". There is much we can learn from them.