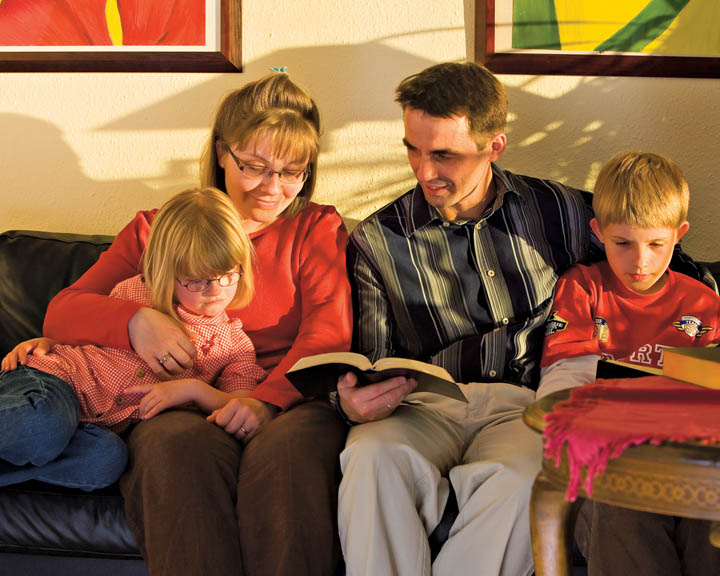 On September 11, 2001 I watched a little of the horrible news, visited family, waited for word on some family…then we went to the library, gathered some books and we spent the day reading aloud. I'm a woman. I don't do fight or flight all of the time. Frequently I duck and cover. I gather those I love and keep them with me. It was my way of ensuring that beautiful life continued, a life worth protecting. Nothing is more cozy and wonderful to me than having my whole family gathered around as we read together. I love that feeling. Some of my favorite moments from public school were my teacher reading aloud. I still hear Ma, from Little House on the Prairie in Miss Crie's voice. Reading aloud as a family has given our family its own culture, with allusions and language all our own. We can relate to characters. When we talk with our children we have a whole world of literary works to pull from and to use as examples or sources. Learning from someone else's mistakes and choosing to be inspired from someone else's amazingness is a fabulous way to learn. It's so much more expansive than relying on your own experiences, and so much less painful!
There are so many guilty feelings that come with being a mother; its crazy! There's the feelings of:
While I was pondering how to share my ideas on how to create your own genealogy blog, I remembered that I had a lot of questions at the start.  As a result, I am going to going to write this post in a question and answer format.
It's now been more than seven years since I lost my brother to suicide. Some memories have become much easier with the passing of time, partly because I have trained my mind to simply not think about certain things that can't be changed, and therefore they have no purpose. Some memories will always be completely fresh when they come into my mind even against my strongest efforts to hold them back. But whatever my mind might hold onto, the peace I have come to feel over losing my brother so tragically has deepened with my ever-growing and certain knowledge that all is well with him, and therefore I can think of him and feel nothing but peace.
For many, the entire week before and during Easter is one of spiritual power. They spend the week focusing their hearts and attention on the atonement of Jesus Christ, and they contemplate what it means to them. Then Easter comes, the baskets are opened, the eggs are found, and the Easter service ends. The pretty new dresses and fancy suits are put away…until next Easter?
Today we celebrate the resurrection of Jesus Christ! He has been called King of Kings, the Savior and Redeemer of mankind. He is the only Begotten Son of God, who through his atonement, crucifixion and resurrection, conquered sin and death for all of mankind. He did this so we may live together in perfection and purity with our Heavenly Father again. He offered himself, a perfect sinless soul, so we would not have to endure the pain. He did this because of a pure love he has for us all.
Besides Easter being this Sunday, it is also Adolf Hitler's birthday. Coming from a Jewish family that also lost one-fourth of those I loved after World War II ended, this causes me great anger. As I think of the tragedy which happened to many Jewish families, it is difficult to forgive. My grandmother's family from Poland was wealthy and well-loved in their corner of the world. My great-grandfather, seeing the signs on the wall, took my grandmother and her siblings with his wife and left everyone from his family behind. His father gave him the money to go, but the rest did not leave. Their beautiful one-city-block home was taken over by the Nazis and they were never heard of again. I have never been able to watch concentration camp movies; they are just too painful. I would never discuss this with my children; it was just too difficult.
I'm not going to sugar coat it.  There are some things about growing old that just stink.  Some of those things can make or break a marriage.  Sometimes our bodies feel quite young, but our minds get on a fast-moving train to nowhere.  Some people's minds are as sharp as the day they were born, but their bodies refuse to work.  Even though we know this happens and is quite normal, learning to live with the changes can be challenging and frustrating.
As a single adult and a member of The Church Of Jesus Christ of Latter-Day Saints I am always astonished at the number of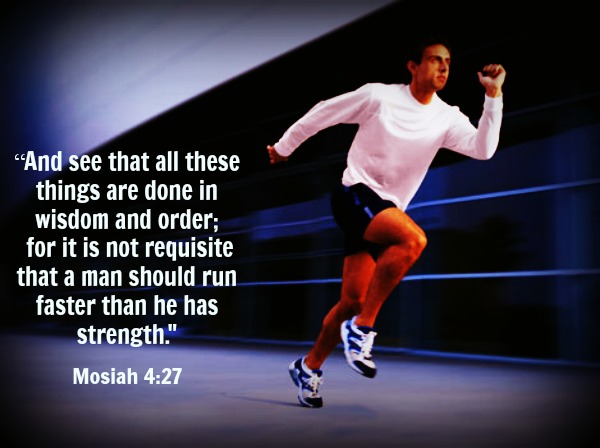 activities and things to help us be involved. Yesterday for example, we had church from 9-12, A dinner at 5:30, a fireside at 7:00, ward choir at 8:15, and ward prayer at 9 pm. That's just one day! The rest of the week looks something like this: Monday Family Home Evening, Tuesday meeting, Wednesday institute, Thursday Temple Night. These are wonderful and I am thankful for the chance to make new friends and try new things. However, sometimes I think we forget that it is ok to say no and not feel completely guilty.
I've written and rewritten this post. I have so many different thoughts as I come towards Easter- thoughts of grace and gratitude and love and hope. Each time I sat down to write, none of those ideas spilled onto the page. I could force them there, and I did, but only when I started this subject, did everything fall in line.