Ashley is on a quest to find great LDS men. Check out the story behind this article.
Sometimes in dating you have to really put yourself out there, and attempt things that you never in your wildest of dreams would have imagined trying. Many of you may remember a post I wrote a while back about Tinder– to swipe or not to swipe that is the question. Well, for the purposes of this dating scavenger hunt I chose the right.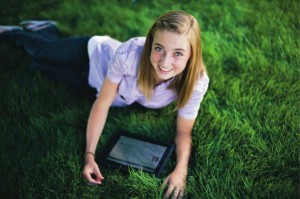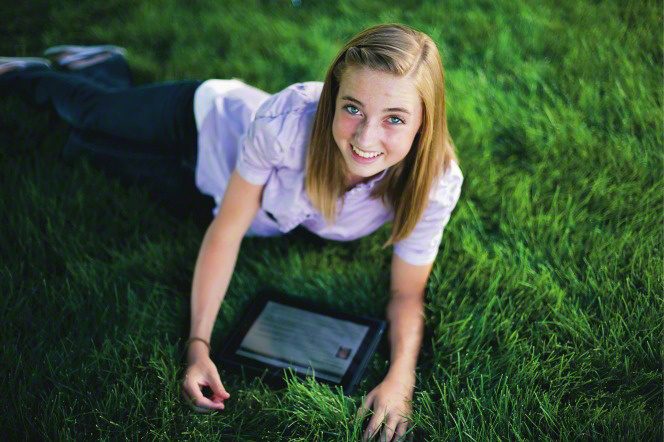 At first, it was really quite funny because I felt like I was putting stars and dots on people's foreheads without even really knowing them at all. I didn't take it too seriously. However, I "matched" several times which caught me pretty off guard. A few of the people even started talking to me that very first night. Within three days I had been asked on a date.
Honestly it freaked me out that this stranger wanted to meet up with me. I began going through scenarios in my head about all the terrible things that could happen to me. (What if he was an ax murderer, or a serial killer?) My roommates and I planned some disguises, and figured out exactly where they could be undercover in order to protect me if this man was shady. It was determined that he would never know where I lived and that we would meet in broad daylight in an extremely public place.   (The lengths you will go to for good blogging materials!)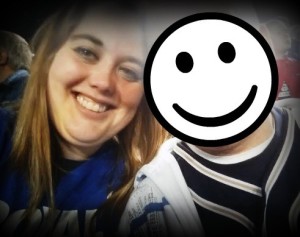 The whole way to the date I was praying that I would be blessed with safety and protection and that God would warn me if this was a bad idea. I was so nervous I actually started crying. Then I stopped and realized I was being ridiculous and began to laugh out loud at myself and my sorry state. Should dating really make someone want to curl up in the fetal position and hide from the world?
The first date was probably one of the best ever, why? Because when you have a -60 on your expectations it is easy to surpass them! But in all seriousness, it was very fun! We played card games and drank hot cocoa, and then played on the playground in the rain. We laughed and had an excellent time. Apparently it went really well, because after I had been home only a couple of hours he asked me if we could meet up again that night. That didn't happen simply because I believe that sleep is a highly essential trait of every day. (Besides a girl needs her beauty rest before she goes on another date!)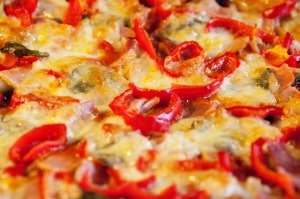 The second date started off well, and we did make the best homemade pizza ever. (Shout out to my roommate Michelle.) But it quickly turned in the exact direction I feared a tinder date would go. Intentions became quite apparent and I became increasing uncomfortable. Thankfully we had the law of chastity talk that day and my bishop had laid out clearly all that we could do if we got into uncomfortable situations. He even encouraged roommates to come down and check on dates from time to time. (Another shout out to Michelle, thanks for being my "rumble strip")
As I pondered the whole experience I was reminded of the Strength of Youth pamphlet that says, "A young man and a young woman on a date are responsible to help each other maintain their standards and to protect each other's honor and virtue. You must honor the sanctity of the priesthood and of womanhood." I can honestly say that I didn't feel from this circumstance that my honor, virtue, or sanctity were on this fellow's mind. Rather, his intentions were clear and I almost shouted out loud the following phrase from Spencer W. Kimball "What do kisses mean when handed out like pretzels and robbed of sacredness?" I've never felt more relieved to end a date then I did that night!
However odd it may sound we did go out one more time because I gave into social pressure of people stating that I was being a prude, and I was too old-fashioned. The third date was simple, a very public place- The BYU vs. Utah State football game. (Probably the saddest day in the BYU football history) While watching the game with the company of my boss and his wife, very little made me uncomfortable. After the game was over I made a resolution to talk to him and tell him what made me uncomfortable on the previous date. He actually began to tear up and it seemed to me that he really understood. It was awkward, but sometimes you just have to be super blunt with people.
Shortly thereafter I deleted Tinder, and I am doubtful that it will ever return again. I think it works for some people, but it just made me feel uncomfortable. Sorry, my tinder success story friends, this was the weakest link in my dating history and I am happy to say goodbye.
Find out what happens when Ashley tackles LDS dating websites.
About Ashley Dewey
Ashley Dewey is extremely talented at being single. Hobbies include awkward conversations with members of the opposite sex, repelling third dates, talking to boys about their girl problems and to girls about their boy problems. In her spare time she also has a very fulfilling school life, work life, and social life. Besides being a professional single, Ashley is also a BYU graduate with a degree in linguistics (Aka word nerd). She enjoys studying other languages, particularly American Sign Language, and finds most all of them fascinating. She is currently pursuing a masters degree in Teaching English as a Second Language. Ashley works most of the time and has often been accused of being a workaholic. Currently she works full time as a merchandiser and supervisor in a retail store, and part time doing social media work. On her day off she works (really it doesn't feel like work) in the Provo LDS temple. The only kind of work she finds difficulty focusing on is house work. Her favorite activities in her free time are reading, writing, creating social experiments, and spending time with great friends and family. Specific activities with those family and friends include: going to concerts, plays, dance recitals, BYU basketball and football games, and watching sports on television.
Twitter •