Today has been tough. My child hates this pandemic quarantine, and he has been acting out in every way he can. He is defiant, and that means I get to play the worst part of being Mom — giver of consequences. My personality likes to focus on the positives and on the happy things. But today as I took the sacrament, my heart was heavy, and I complained to God about how often I have had to enforce the rules lately.
God Gives Consequences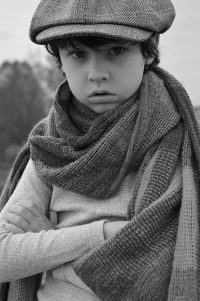 The Lord didn't disappoint me. He gave me a new insight that calmed my heart and gave me peace. As I complained to Him, He offered this thought: "Do you think I like doing it any more than you do? How often have I had to enforce the consequences of sin and disobedience? I hate it too. These experiences are giving you a taste of what I go through." And then I remembered how God had to cast out a third of the hosts of heaven when they willfully disobeyed and chose to follow Satan. What an awful day that must have been!
We learn in the scriptures that God can't look on sin with the least amount of allowance or He ceases to be God. I am sure by now He is pretty used to that part of His role. But in getting a small taste of what He must do for all of mankind, I am gaining a new level of respect for just how hard it must be to be the Father of us all.
Learning
In that moment, I was glad my parenting duties didn't require that I cast anyone out. And I had compassion for the Lord, who likely hurts as much as we do when we sin. If He loves us so much more than we can comprehend, He must ache that much more when He can see exactly how much our rebellion will cost us in the end.
I am grateful I was only dealing with putting the iPad in time out. And then God gave me another thought — that in practicing parenthood here on Earth, He was giving me a chance to grow to be a little more like Him. It was a comfort to think of these experiences helping me grow. It doesn't suck any less, but it does make it a little easier.
Consequences Aren't the Enemy
I used to think of the discipline part of parenting as "jail insurance" — or in other words, as I taught my child to follow the rules, I was teaching him how to obey the laws and that would keep him out of jail in the long run. But now I realize that I am teaching him how to grow closer to God, because God will require obedience from him too.
So even though I still hate discipline, I know that in following through, in allowing natural consequences, I am teaching eternal principles. It's a huge comfort as my son enters the teen years and becomes exponentially more challenging, because I know what a great heart he has and that when he is done growing, he will realize that learning about consequences was a good thing.
**Natural consequences never involve hitting or unkind words. For more Godly parenting tips, please read and understand "The Family: a Proclamation To The World."
About Abby Christianson
Abby is capable and caring. She is learning more about Autism and parenthood every day. Having completed training to be an RBT (Registered Behavior Technician) for ABA therapy she is beginning to understand her son. And even though she is the first to admit she makes a lot of mistakes, she is so grateful to be on this journey. She comes from a family with many autistic members. She invites us to join her, as she shares her adventures. She wishes to emphasize that Autism is a difference not a defect. If you or a family member have autism, Abby wants you to know that the challenges can be overcome, and there are blessings in autism. You or your loved one are not sick or broken. Together we will teach the world this new language.
Twitter •